Athletics Coaching and Training in Ghana, Accra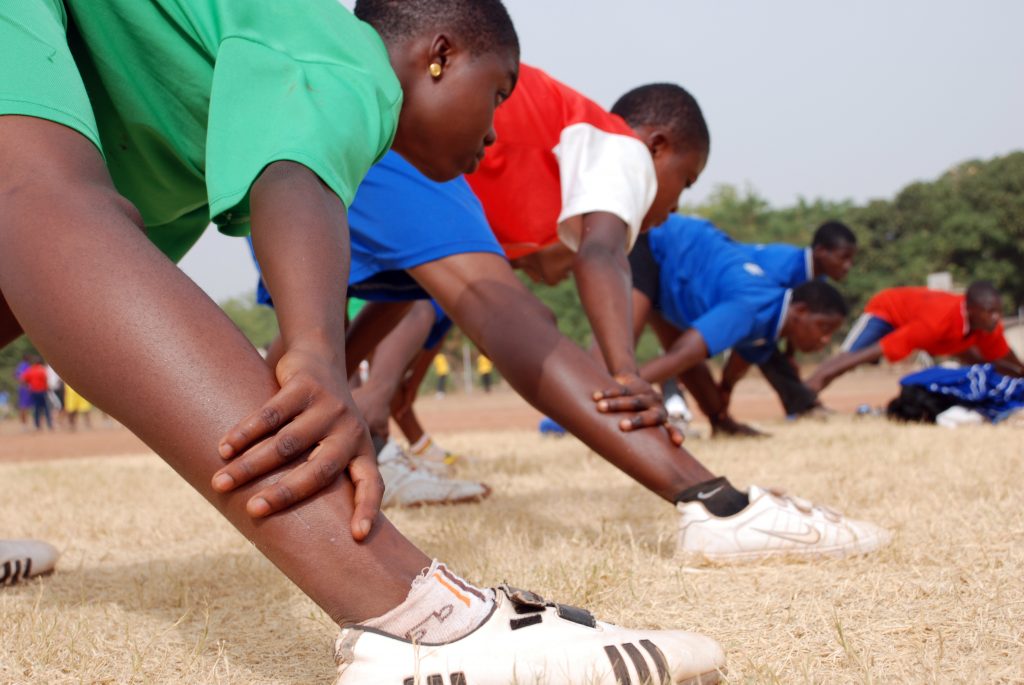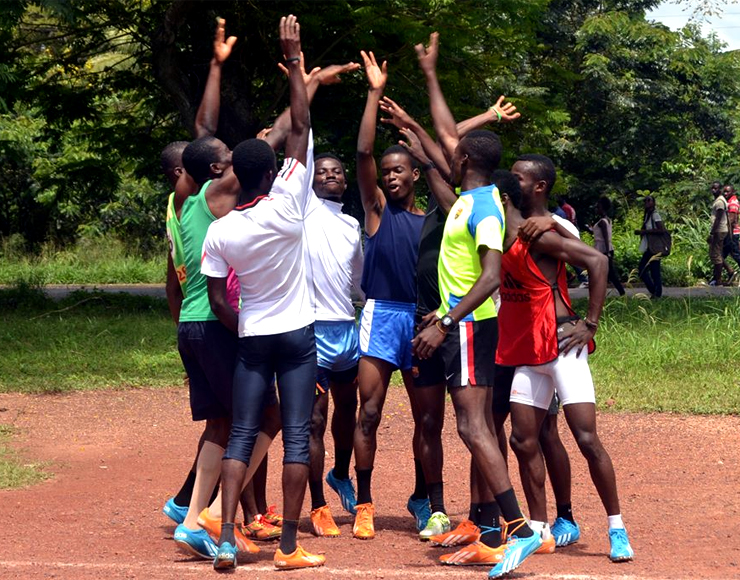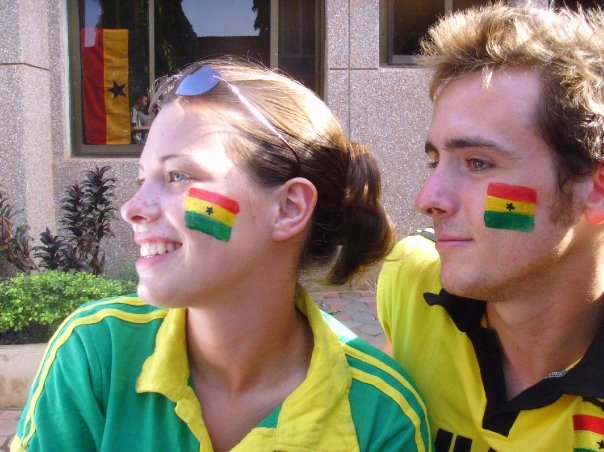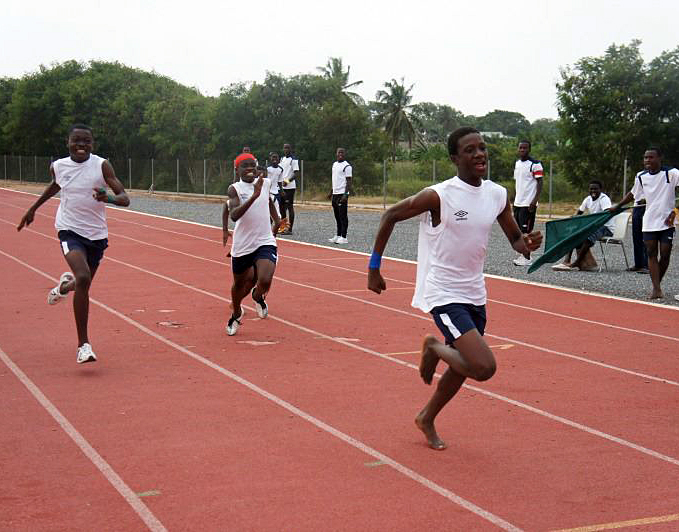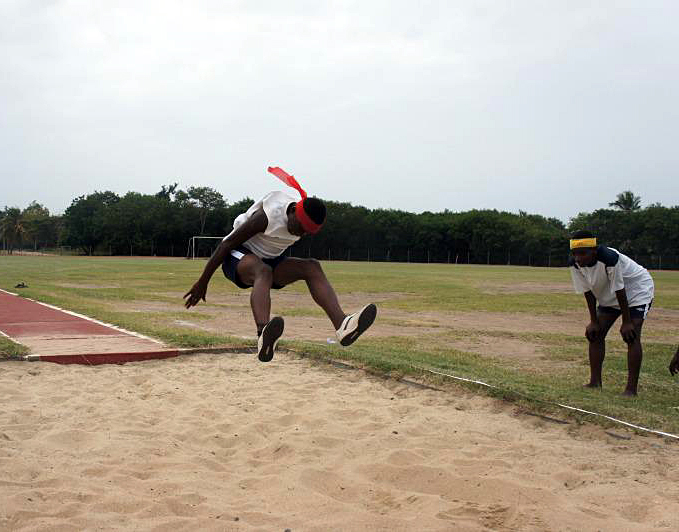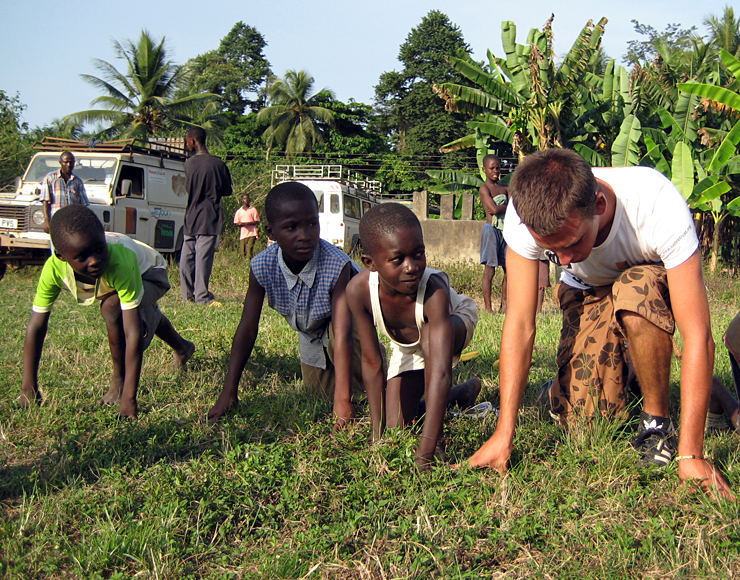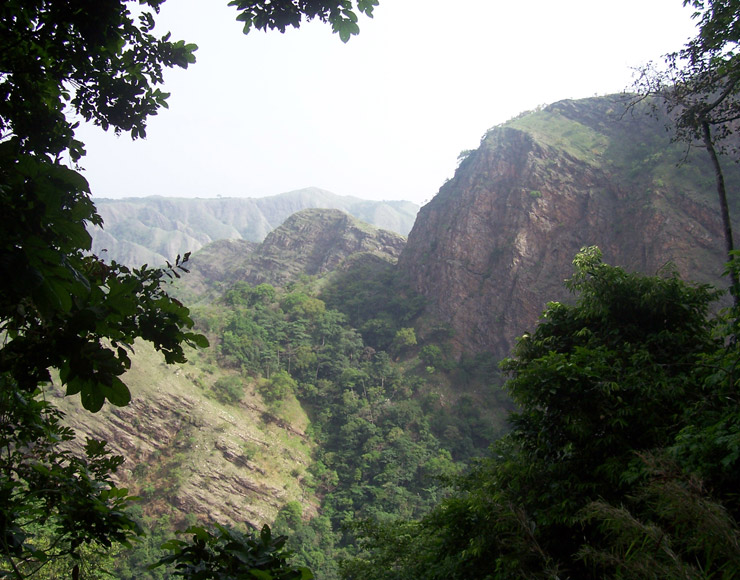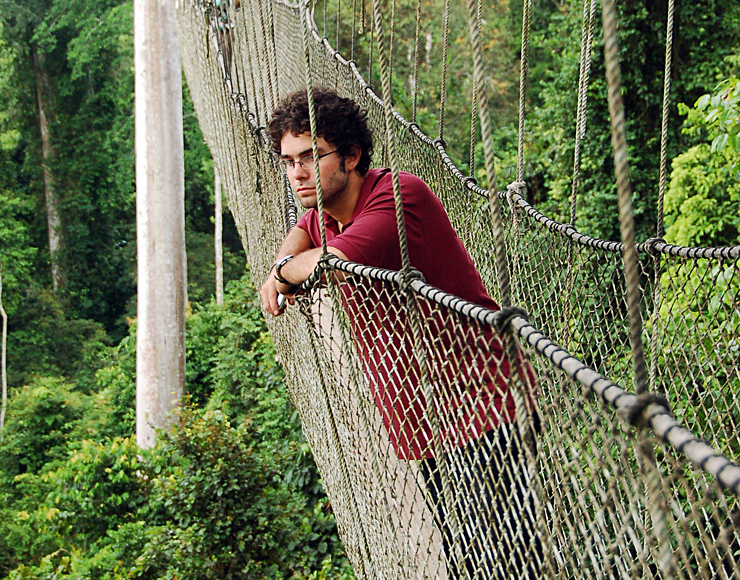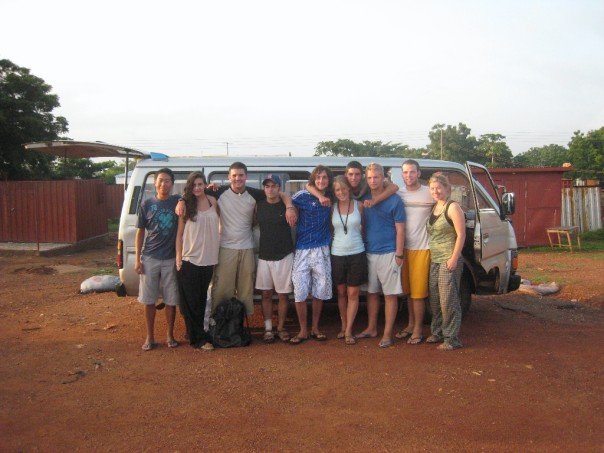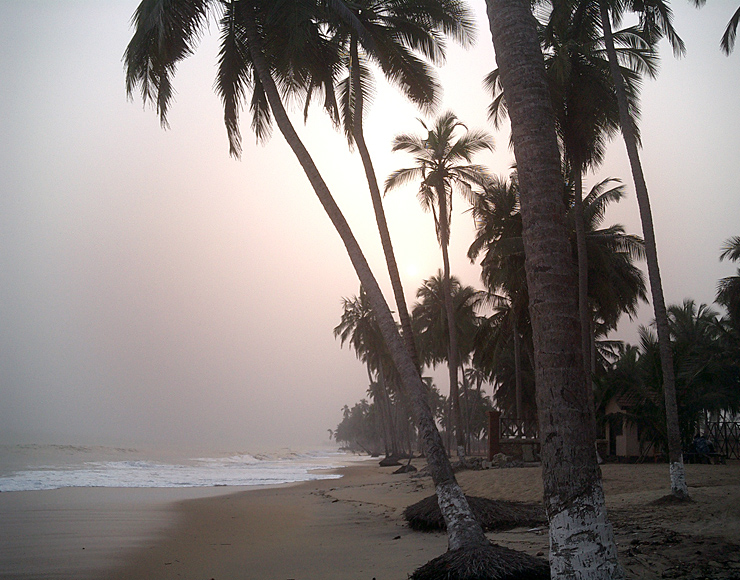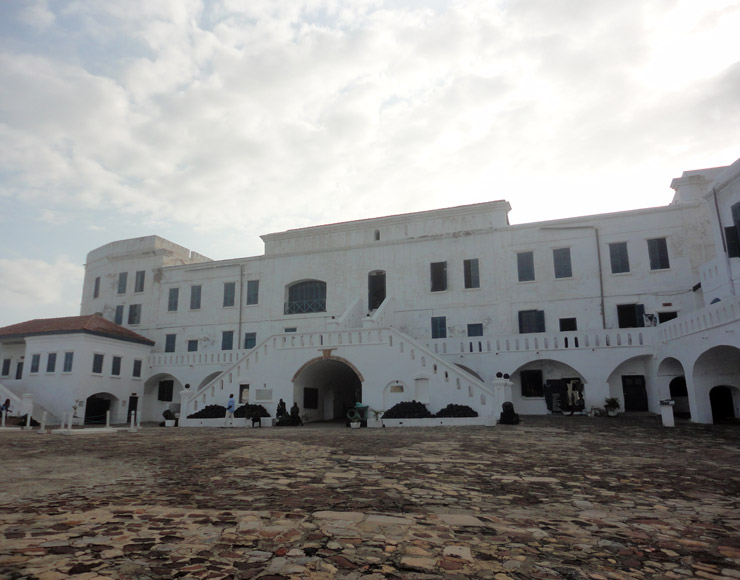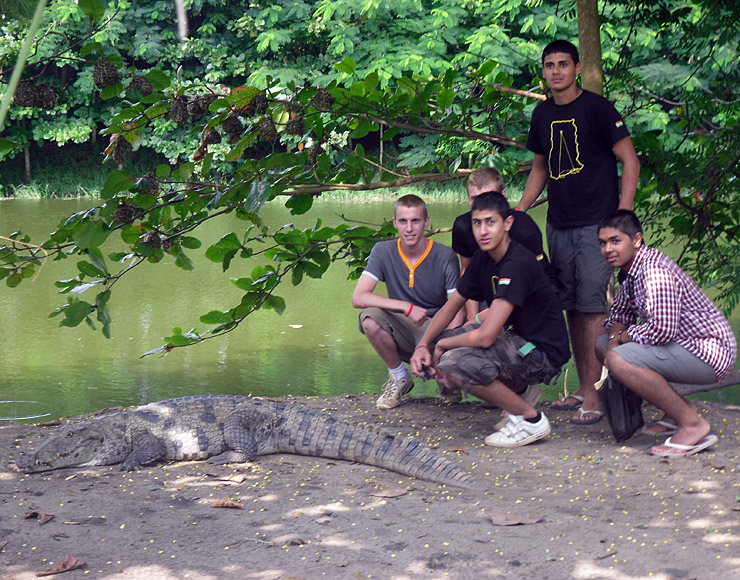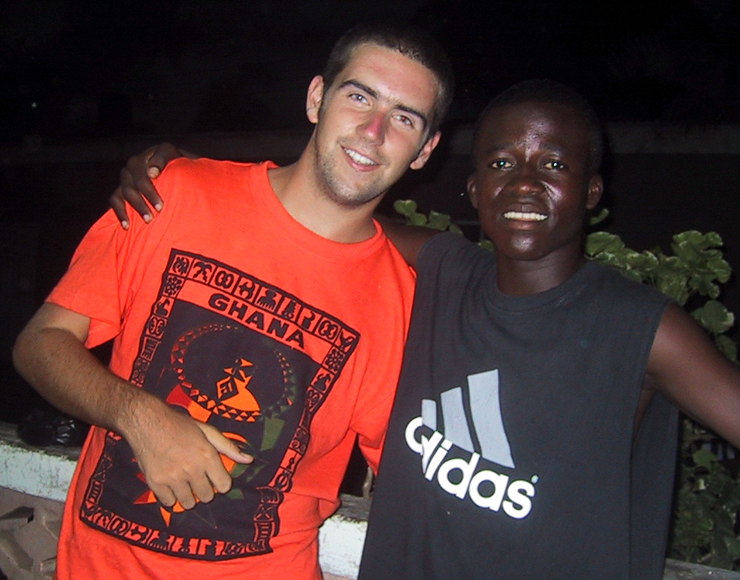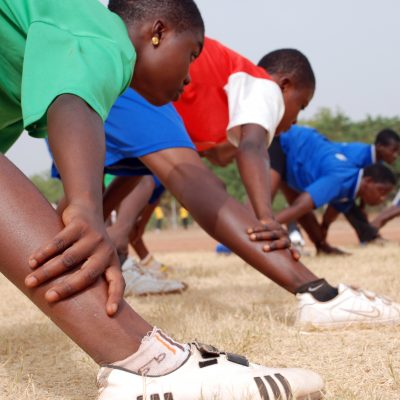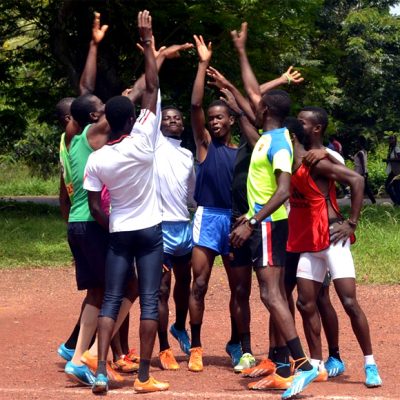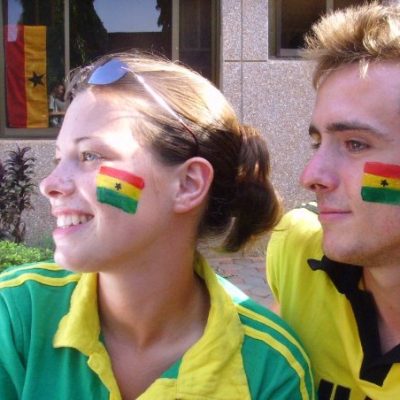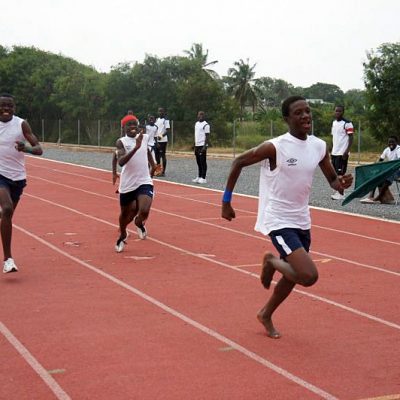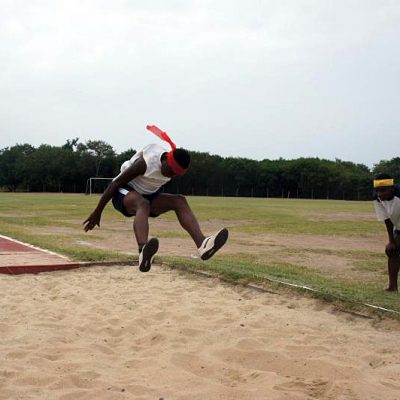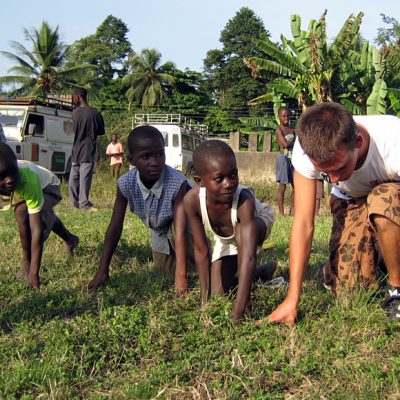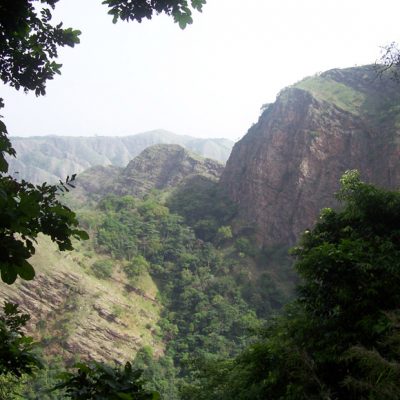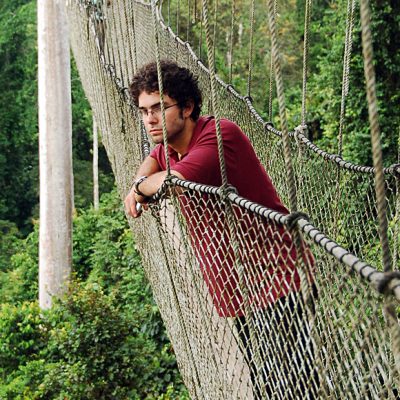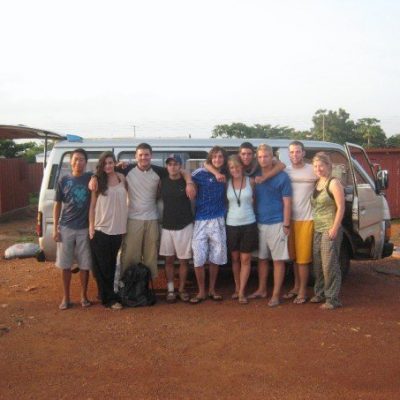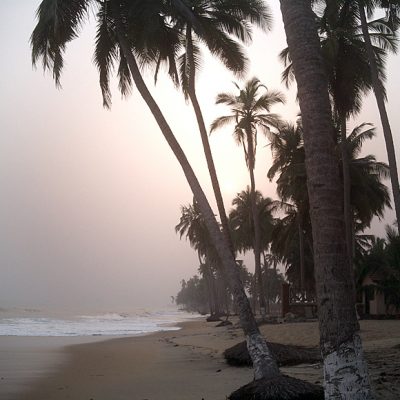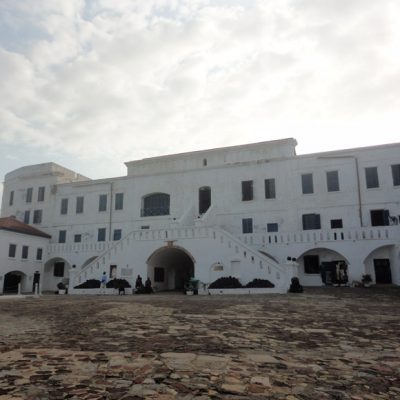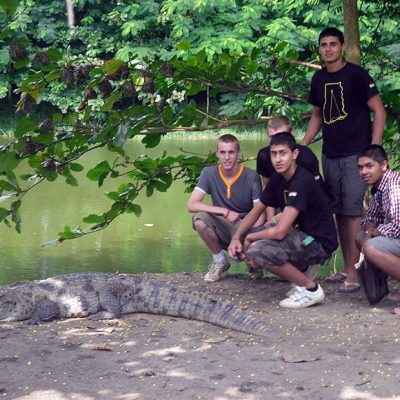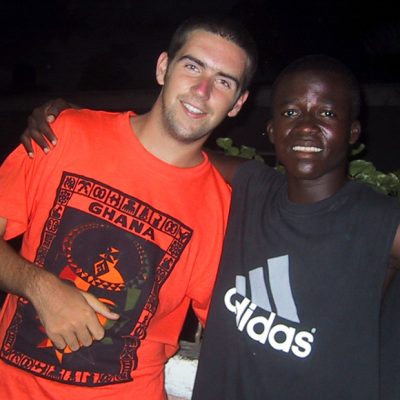 Arrival LocationAccra - Kotoka International Airport (airport code ACC)
Coach athletics to children in Ghana and give aspiring athletes the opportunity to train and develop in the sport they are so passionate about. Coaching athletics in Ghana is a fantastic way to experience Africa while sharing your love for athletics with others.
Athletics in Ghana
There are very limited opportunities for children in Ghana to develop in athletics. The schools receive little funding for sports activities and the local clubs that do exist tend to struggle for decent equipment and dedicated staff. This is why you can make a huge difference as a volunteer athletics coach. You do not need recognised qualifications, just some experience in your chosen event(s) and a willingness to organise athletics training for young, enthusiastic athletes.
Your Athletics Volunteer Placement
Our athletics coaching placements are based in and around Accra. As a volunteer athletics coach, you will be assigned to one of the athletics clubs or schools in the local community. The athletes are aged between 10 and 16 and vary in talent and experience. You will, however, be surprised by the levels of speed, strength and stamina many of the children possess. Your young athletes will train hard, dreaming of being the next athlete to represent Ghana at the Olympic Games or World Championships.
However, coaching athletics in Ghana is not all about rigorous training. Your main goal is to simply allow more youngsters to train in a fun and structured environment, giving them the chance to belong to a team, enjoy sport and develop in the athletics events they are so passionate about. The events you can choose to coach are listed below.
• Long Jump
• High Jump
• Triple Jump
• Shot Put
• Javelin
• Discus
• 100m
• 200m
• 400m
• 800m
• 1500m
• 3000m
• 4 x 100m Relay
• Marathon
We welcome athletics volunteers with varied levels of coaching experience. We just ask that you have trained or competed on a regular basis and have a good understanding of the athletics events you wish to coach. So, whether you are a school, club or county athlete, or even a qualified athletics coach, you can make a big contribution to the development of athletics in Africa.
Your Athletics Coaching Role
As a volunteer in Ghana, you will help local coaches run training sessions for young athletes in the community. This may sound daunting, but you will soon realise that you possess an understanding of athletics that the young players are eager to have. The rewards are great because the raw talent is often there but the experience of a structured training environment is lacking. Through strength and conditioning work, group fitness sessions, and of course, dedicated athletics training in particular disciplines, your athletes will develop rapidly. Furthermore, you will not be left alone. You will work alongside our in-country team and our other volunteer sports coaches. Collaborating with our other coaches is also a great way to organise sports days for the local community, bringing the schools and athletes together to perform in a fun and competitive environment. You will soon see that the competition between the volunteer coaches can also get quite heated!
In some cases, if you have sufficient athletics coaching qualifications and experience, you may be given sole responsibility of managing your own local athletics club. You may also be asked to train local coaches and help them improve their athletics coaching skills to pass on to the community.
CRB/DBS (Criminal Records Bureau) Check
It is advised that participants complete a CRB/DBS (Criminal Records Bureau) check in order to take part in this project. We can provide this service for you at an additional cost because some people may already have one that is valid (please get in touch for more details).
Gap Year Athletics in Ghana
Spending a sports gap year or career break in Ghana is the perfect way to coach athletics in a truely amazing and colourful African country. You will also meet other gap year and student athletics volunteers in Ghana and come home with some unforgettable gap year memories.
You can arrive any weekend of the year to start the project on a Monday. We'll pick you up from the airport and take you back to the accommodation to settle you in and meet the rest of the team.
Please note that some national holidays may cause disruption to normal sessions but our in-country team will do their best to support activities around this.
Visa
British Nationals (and most visitors to Ghana) will require a visa to enter Ghana and we suggest you apply for a tourist visa. You can check your visa requirements by visiting the Ghana High Commission website. Please search online for details.
Everyone will also require a yellow fever vaccination to enter Ghana and a certificate to prove you have had this. You should contact your travel nurse/doctor to discuss this further.
Optional Teaching in Ghana
In addition to your coaching role, you will have the opportunity to teach classes, or assist in teaching classes, in one of the sports academies or schools based in Accra. This will give you another impacting experience while allowing you to make a difference outside the world of sport. With a western education, you will be able to contribute massively to the standard of tuition that the students receive. Subject areas include English (language and literature), math, science, journalism, business, IT, RE and a whole variety of extra-curricular activities.
Other Options in Ghana
It is likely that there will be a whole variety of other activities you can get involved with while you are away. Because we have focused in-country teams, they will be able to inform you of other opportunities both inside and outside the capital. This gives you a unique chance to combine projects and experience the country in a whole variety of ways.
Equipment Donation for Ghana
We are dedicated to sustainable development. This is why part of the fee you pay goes towards buying decent equipment for beneficiary organisations in Ghana. You will often use this equipment during your project and it is always left with the community when you leave. In some cases, an equipment donation may not be appropriate so a financial contribution is made instead.
Social Life in Ghana
Our social life is unrivalled and we believe it is important to give volunteers the chance to unwind and have fun while they are away. Our in-country team therefore organises a variety of activities to bring volunteers together, to share their experiences and, above all, have a good time. Some of these activities include visits to the best night spots, group meals, trips away and sports teams where you can to take on local competition.
Akpateshi FC
If you fancy a game of footy while you are away, or simply enjoy the social side of football, you should join our volunteer team, Akpateshi FC. This gives you the chance to play alongside the other volunteers and challenge some serious African opposition. However, although the team has a competitive edge, the emphasis is on the social side of football and is aptly named after the locally brewed bush whiskey! If you play in the team, or simply become a supporter, you will soon see why Akpateshi FC is so renowned for its unpredictable matches and fiery social life.
Travel and Adventure in Ghana
You will be encouraged to explore Ghana during your free time so you can sample some of its breathtaking sights and meet some of Africa's friendliest people. The capital, Accra, is full of great places to visit and you will meet both locals and other travellers at a variety of bars and restaurants that provide authentic African live music and dancing. There are also a large number of western-style pubs and clubs, including an Irish Bar, an American Sports Bar and a series of dance-venues very close to where you are living. And, if you fancy a football experience to remember, then prepare yourself for watching Hearts of Oak at the National Stadium where the locals wave flags, blow horns and dance on the roofs of the terraces!
Beyond Accra, there are countless places to visit. You could take a Sunday pleasure-cruise on Lake Volta (the biggest man-made lake in Africa) or you might want to visit the history-laden slave castles of Cape Coast and Elmina. You may want to take a walk on the wild side with the elephants at Mole National Park or spot tropical birds in the rainforest canopy at Kakum National Park. Then there is the 60-metre-high Wli waterfalls, the Buabeng-Fiema Monkey Sanctuary (where monkeys are preserved as 'sacred' creatures!) and the endless palm-tree beaches lining the Atlantic coastline! The captivating places, intriguing people and diverse landscapes will make Ghana one of the most enlightening experiences a traveller could wish for. Our in-country team will also help you build a travelling itinerary and give you plenty of advice on how to make your way through the country.
Accommodation
The accommodation is basic but comfortable and you will stay in a dormitory style room. The accommodation has a very sociable atmosphere and you will find it a great place to relax and unwind in the evenings. The accommodation is also centrally located to the placements. Shops and other useful amenities are either a short walk or taxi ride away.
Accommodation
Communal House; Basic but comfortable; Dormitory style rooms (4-10 people per room); Shared toilets and showers.
Food
3 meals a day; Basic but nutritious local foods
Airport Pick-Up
Included on arrival date. Ask us for details if you are arriving early.
Training
Full project induction and local orientation given on arrival.
Support
Pre-departure help and advice; Local in-country team; 24 hour emergency support.
Flights; Travel Insurance; Visas; Vaccinations; Spending money; In country travel; Payment for transport to / from placement; Laundry service; Extra activities not on itinerary.
You will be met on arrival. Full details will be provided once you have booked your trip with us.
Preferred Duration
Volunteers should try to come for as long as possible preferably for 8 or 12 weeks. This ensures better management of the project and also helps you get the most from the social activities and group travel opportunities on offer.
Typical Hours
Monday-Friday; 4-6 hours a day; Occasional work at weekends but usually free for personal time and travel. Please be aware that some public holidays may cause disruption to times / days during your volunteer project.
Pre-requisites
No prior coaching experience or qualifications are required, but a basic understanding of the game and/or playing experience is necessary.
Ideal For
Sports gap years, career breaks, gap breaks, gap years and volunteer travel, student holidays and athletes wanting to experience athletics in Africa.
What is the minimum age restriction?
We generally recommend that our participants are at least 18 years old when they volunteer on our projects in Ghana. However, we are happy to accept volunteers who are 16 or 17 years old, provided we receive written consent from a parent or guardian. Please contact one of our friendly Travel Advisors for more information.
Are meals included in this trip?
We provide you with 3 meals a day (a mix of Ghanaian and some western food). Breakfast: usually Milo, tea or coffee with bread/toast and spreads, and fruit. Lunch: sandwiches, wraps, pasta, salads. Dinner: rice dishes, meat, beans, chicken, beef and fish, plantain. You will also be offered some traditional local dishes such as Fufu (fermented cassava), Banku and Kenke which are often accompanied by a sauce or relish mixed with more recognisable beef or chicken and rice. Also dishes such as Red Red, kelewele, plantain and groundnut soup are a favourite among our participants. Water is treated and supplied at the accommodation but when out you will need to buy water sachets or bottles.
What accommodation is provided?
Although basic, the accommodation is comfortable and you will find it very easy to relax after your day's activities. You will live alongside the other travellers and our in-country team. This makes for a very safe, fun and extremely social environment. You will be staying in a dorm room of 2-8 people and will eat most of your meals together. Amenities • Several communal areas for socialising and relaxing • Discounted use of a swimming pool at a nearby hotel at a reduced rate • Wireless internet access at the accommodation
How many hours a day will I be working on the Project?
You can expect to work for approx. 2 – 4 hours per day in total on your volunteer project or 4 – 6 hours for internship placements, weather and schedule permitting. Volunteering times will vary throughout the week, depending on local needs. Additionally, you can do more if you want and we have a range of other activities that may interest you so talk with the in-country team if you would like to fill out your time more. Alternatively, a lot of participants like to visit various areas of the city, chill out on the beach or relax in the posh hotels!
What activities take place throughout the day?
As a volunteer or intern on our projects in Accra you will work during the day on Monday to Friday, with some evening and weekend commitments depending on your chosen project. Most evenings and weekends will be free for social activities and additional travel. If you require a few days off around the weekends for additional travel our team can be flexible and assist you with your travel plans.
Will I run the class or assist in the teaching/ coaching sessions?
In most situations you will be supporting local teachers and sports coaches. However, when you feel ready you will have the opportunity to run your own sessions. If you feel more comfortable, you can also run sessions alongside another volunteer.
What experience do I need?
You do not require any specific qualifications or experience to take part, unless we have already specified this in the pre-requisites of the trip. However, we do recommend that you have a keen interest in your chosen activity. Enthusiasm for the project is the most important element of it!
What support will I receive in country?
During your first couple of days you will receive a local orientation of Accra, and an induction to welcome you onto your project/placement. You will not only receive a great welcome, but you will also have a chance to settle in and get to know the other volunteers in your group. You will then receive 24 hour support from our in-country team, and also will have access to our 24 hour emergency support team based in the UK.
What can I do in my free time?
You will have your evenings free after your placement, as well as your weekends, where you will be free to explore the city and take part in some awesome social activities. Our in-country team will arrange some interesting excursions and social activities for your group during your free time, and you are welcome to explore locally and further afield, including: • Cape Coast: slave castles and Kakum canopy walk. • Lake Volta • Wli Waterfalls • Mole National Park • Jamestown: Ghanaian culture and Jamestown lighthouse.
When can I arrive?
You can arrive in Accra on any weekend of the year. You will be picked up from Accra Kotoka International Airport (ACC) and taken to the accommodation. Note that you should only leave the airport with a member of our in-country staff. They will be holding a sign with your name on it for you to see. Participants will be arriving at various times throughout the weekend. Therefore, the induction will normally start on the Monday, when you will have a full briefing of the trip.
When should I book my departure?
You should book your departure flight for the end date of your project, unless you are independently travelling after. This will fall on a Saturday. Your return airport transfer is included in your trip fee.
Is transport included?
Airport transfers on arrival and departure are included. However, you will need to budget for your daily transport to and from your project/placement. There is a taxi rank located outside the accommodation, which offers good rates for participants and many people share with each other. Every other car in Ghana is a taxi which means fares are cheap.
Will I need a visa?
Yes, you will need a visa to visit Ghana. For UK citizens, obtaining your visa from the Ghana High Commission is relatively straightforward, provided you follow the instructions on the Ghana Embassy website. For non UK citizens, check with the Ghana High Commission or Embassy in your country of residence. We'll provide you with all the information you will need for the visa application once you have booked your trip with us.
Will I need vaccinations?
Yes, you will need to obtain specific vaccinations before travelling to Ghana. The only specific, required and regulated vaccination for Ghana is Yellow Fever. However, participants travelling to Ghana are also recommended to take Malaria medication, and other various booster vaccinations. You will need to consult your local Travel Nurse or GP to check your vaccination history and personal requirements with regards to boosters.
What is the climate like in Ghana?
Ghana is a tropical country lying just north of the equator. As such, the only seasonal changes are distinct wet and dry seasons. The dry season is primarily December-February, when day temperatures are in the 80s-90s F/27-36 C and nights in the 70s F/18-26 C. May-June and also September – October are the rainiest months in the south. Temperatures range from about 21°C to 32°C and the humidity is relatively high. In most areas the temperatures are highest in March and lowest in August, after the rains. Variations between day and night temperatures are small.
Can I bring donations to my project?
Our in-country team appreciates any extra help from participants, so if you wish to bring donations, or purchase equipment whilst in Ghana to support your volunteer or internship project, it will be gratefully received. Our in-country team will provide a small amount of project related equipment as part of the placement too. Please note that we do not want to get involved with shipping equipment to Ghana as this provides major challenges for us, so any additional equipment would have to be within your personal weight allowance with the airline you are flying with. Some participants have been able to get an extra bag with their flight but this needs to be pre-arranged with the airline company. It is also wise that you make sure you put a note against the flight booking so when you are checking in and dropping off you bags at the airport there is no awkwardness!
Athletics Coaching and Training in Ghana, Accra
Arrival LocationAccra - Kotoka International Airport (airport code ACC)
Travel dates are flexible
Suitable for ages 17 to 80
Most participants are between 18 and 25, so please be aware of this. We do welcome older people because of the value and experience they bring to the community. We have even had people in their late 70s join us so don't be put off!
---
"It was great working in Ghana with the school kids and giving them access to athletics opportunities that we get so easily back home. See them develop their techniques and really improve over the time I was there was so rewarding."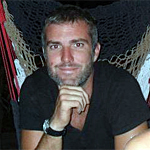 John Ellis
"Thanks so much for letting me be part of this project in Ghana. Apart from really improving my own Athletics fitness and skills it was a real privilege to work alongside some of the countries up and coming athletes."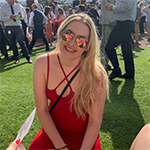 Sarah Coolshank
Nearby Trips