Football Coaching Volunteer Project in India, Udaipur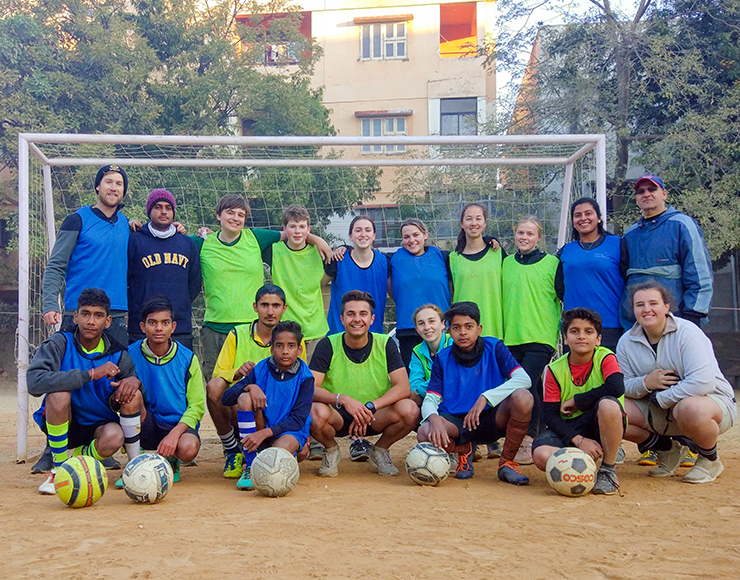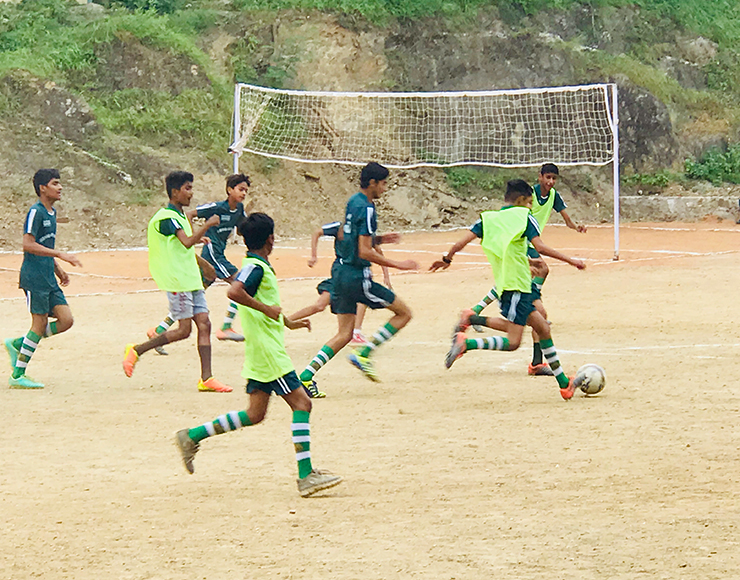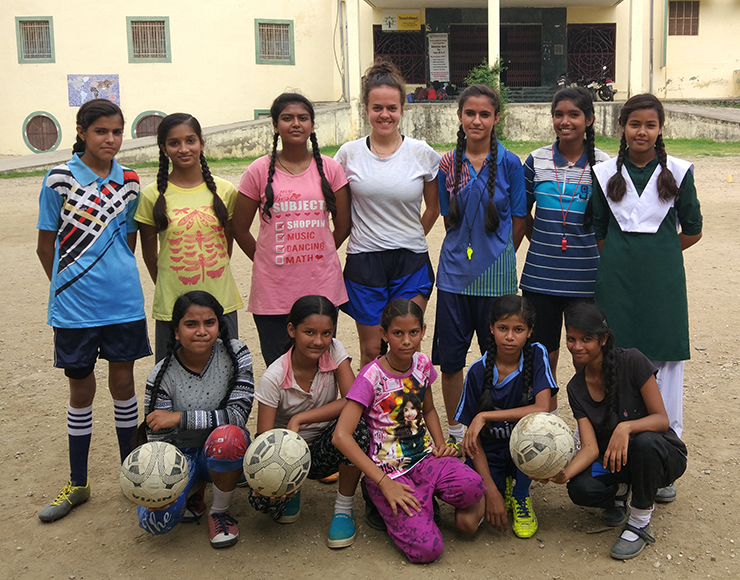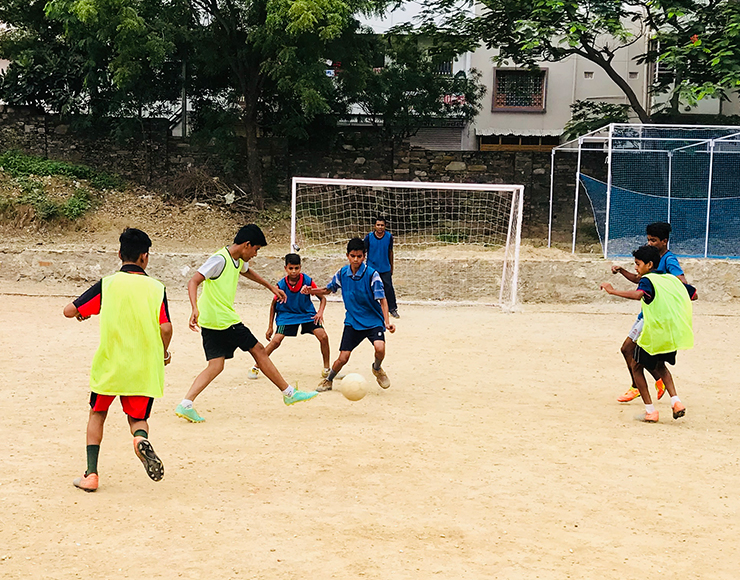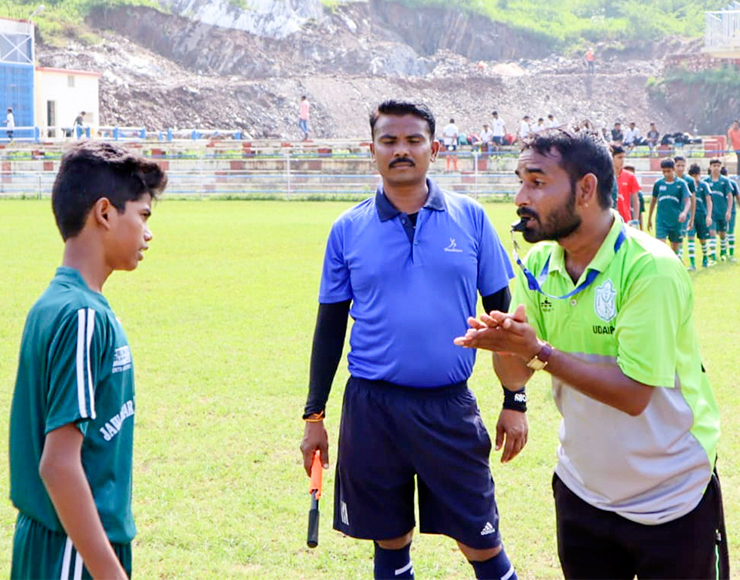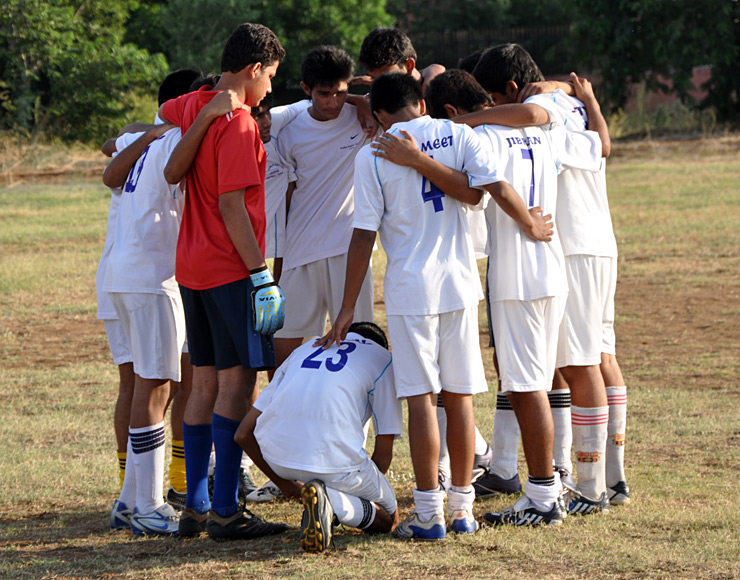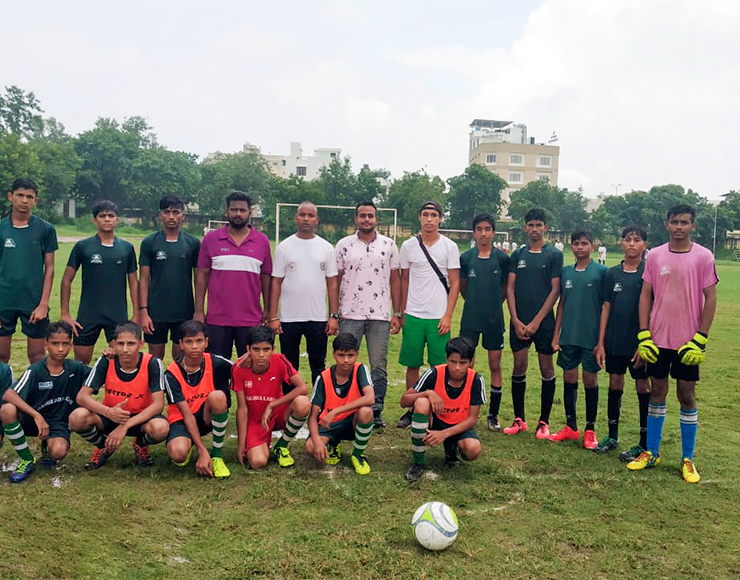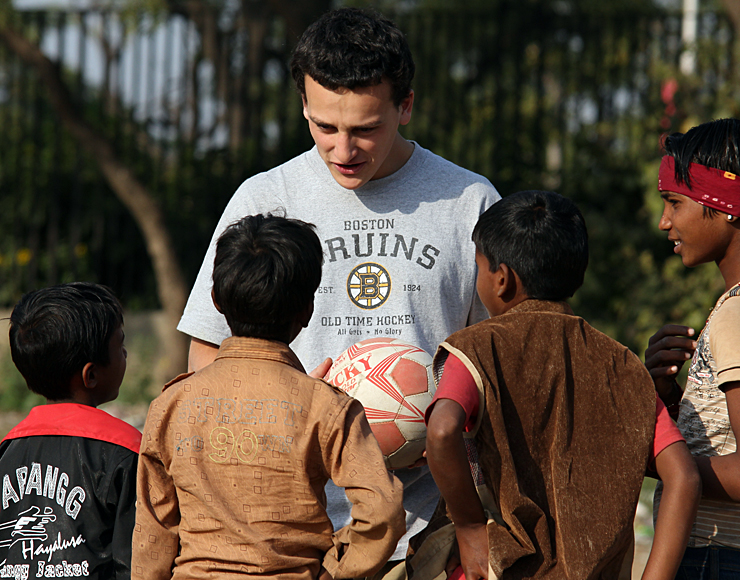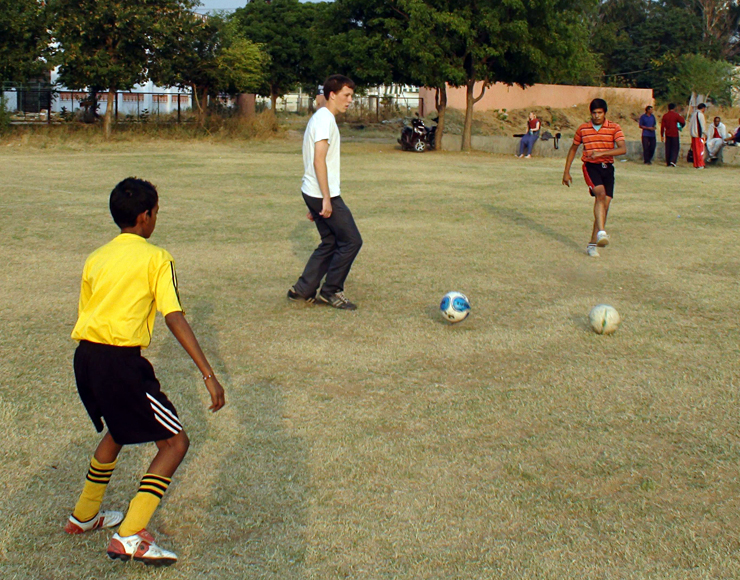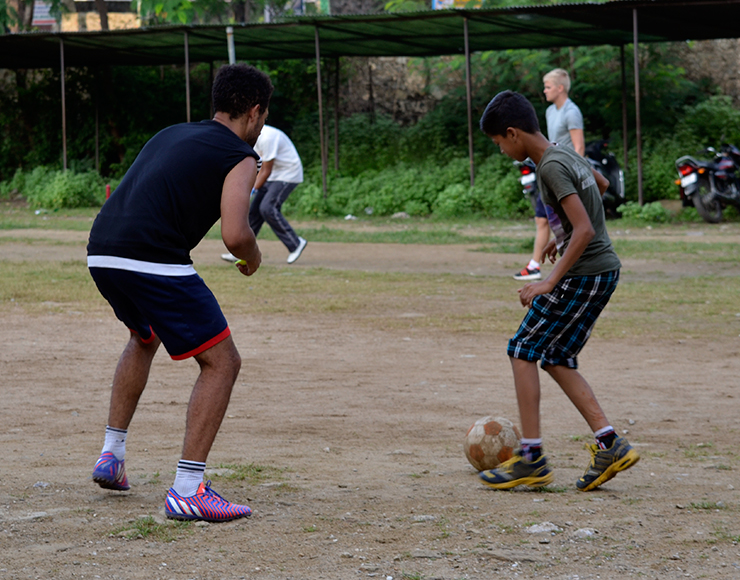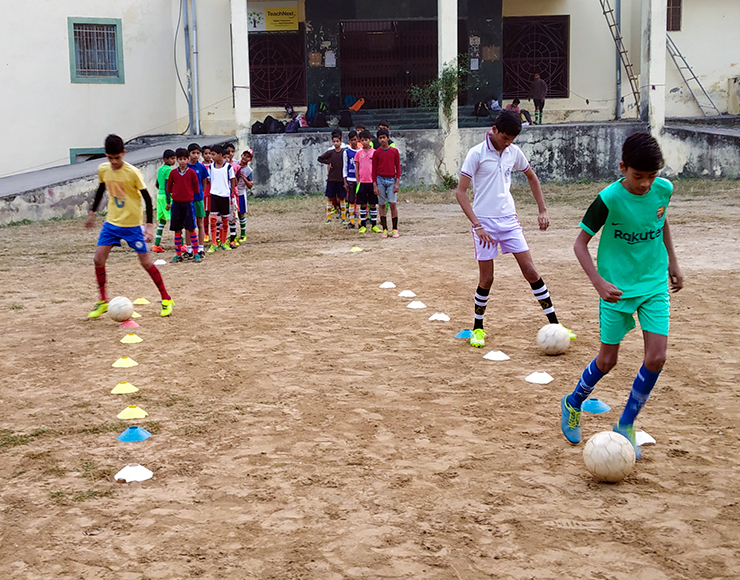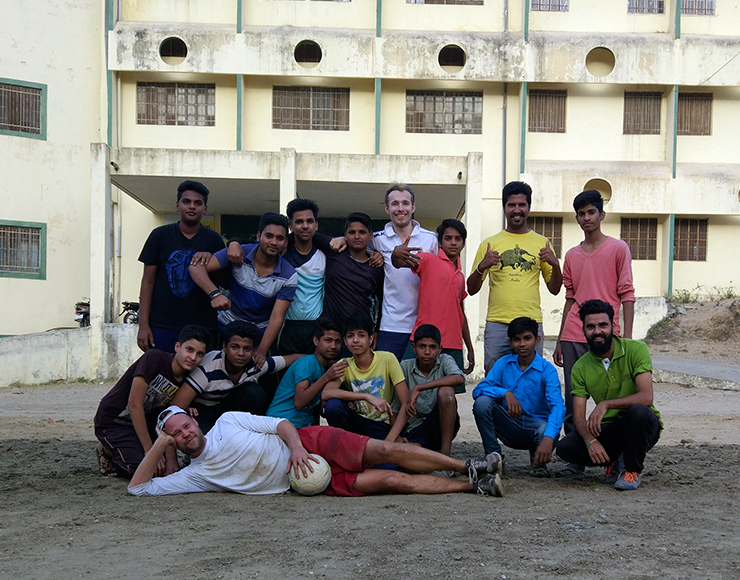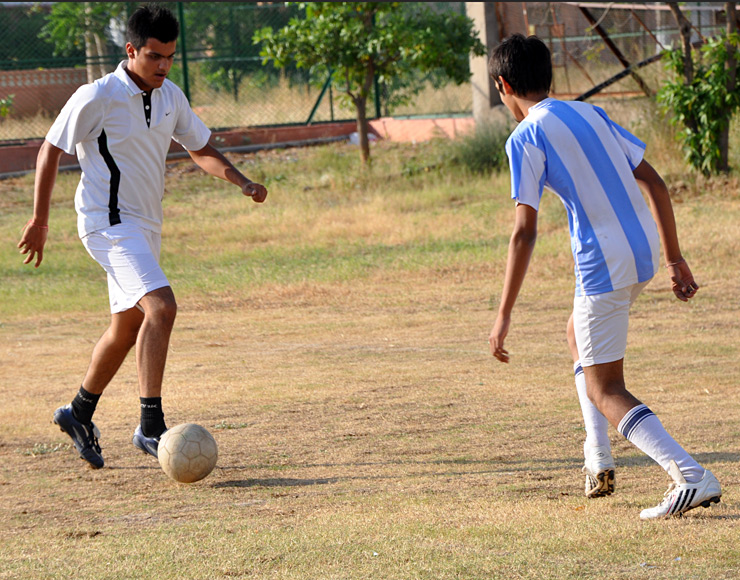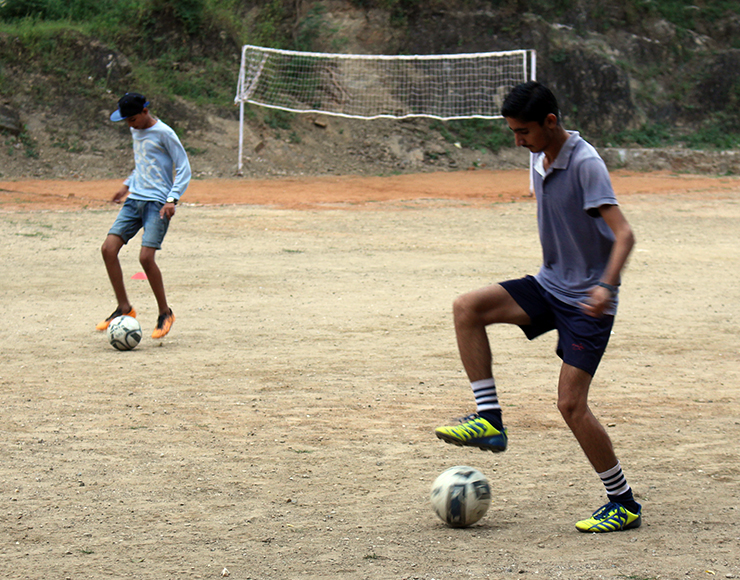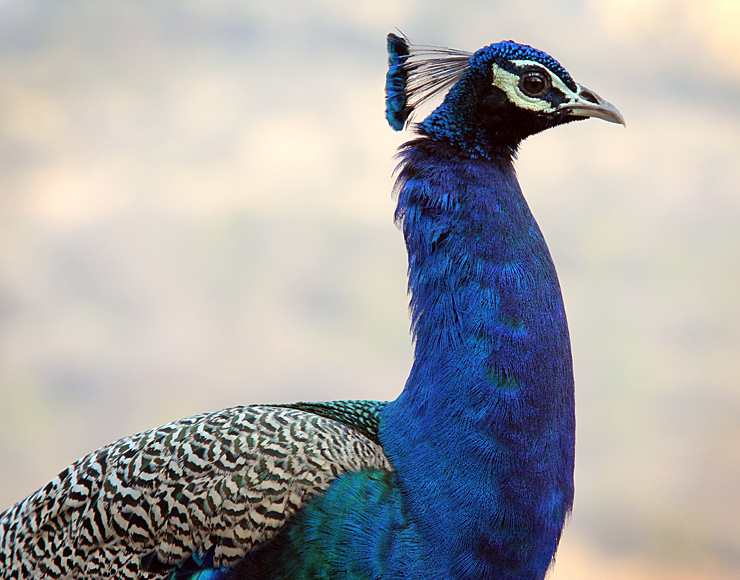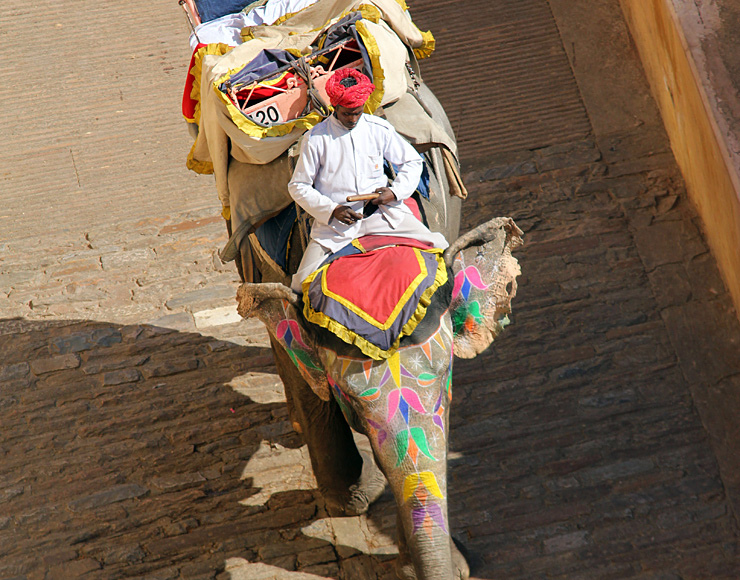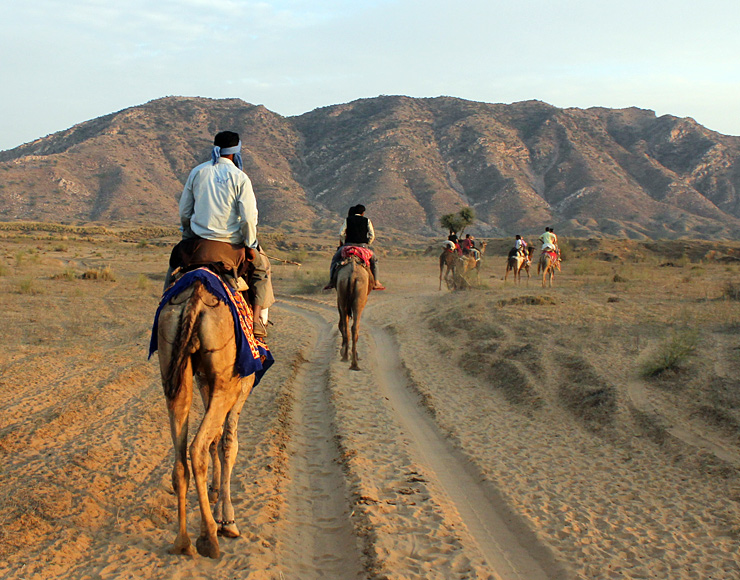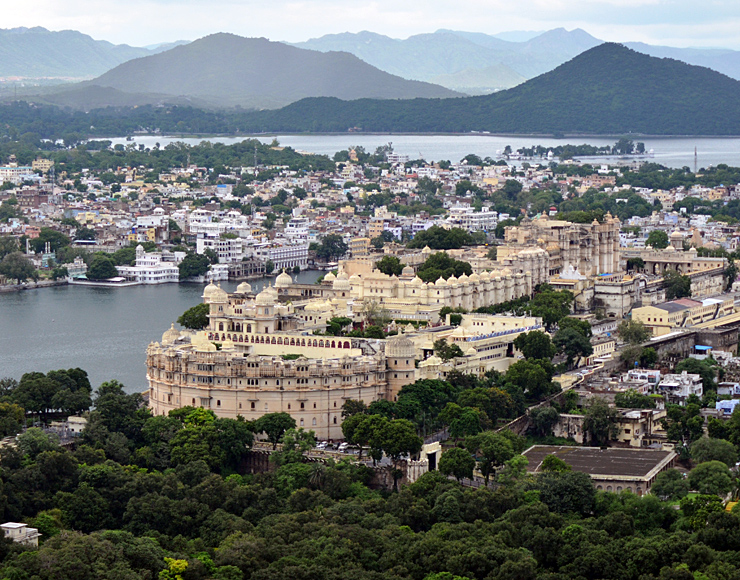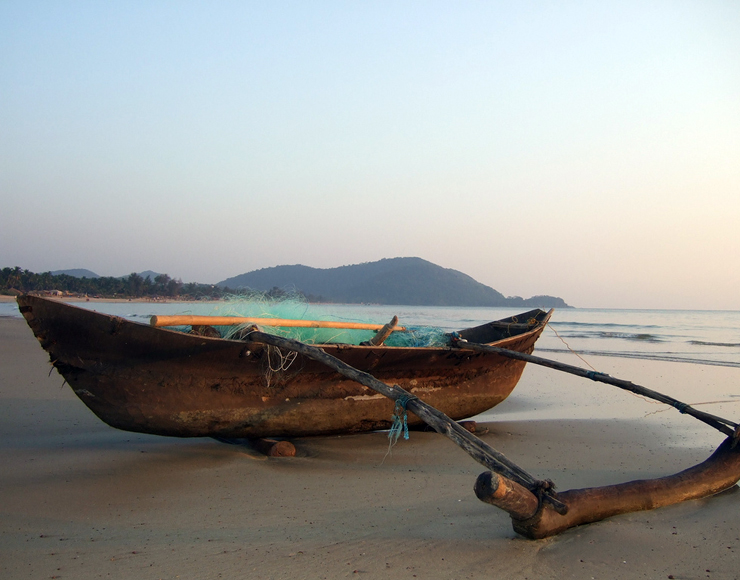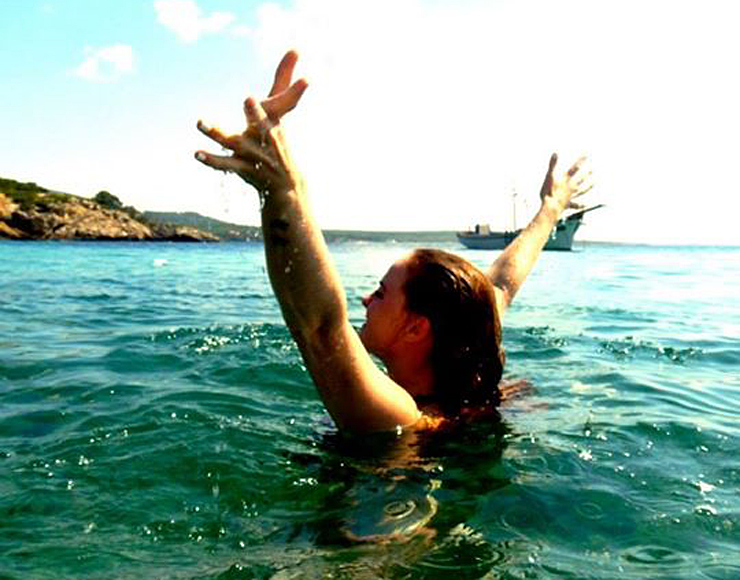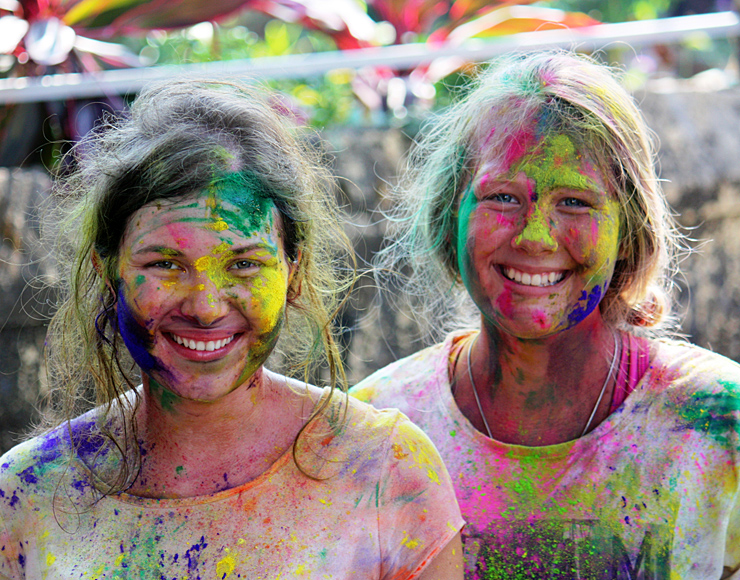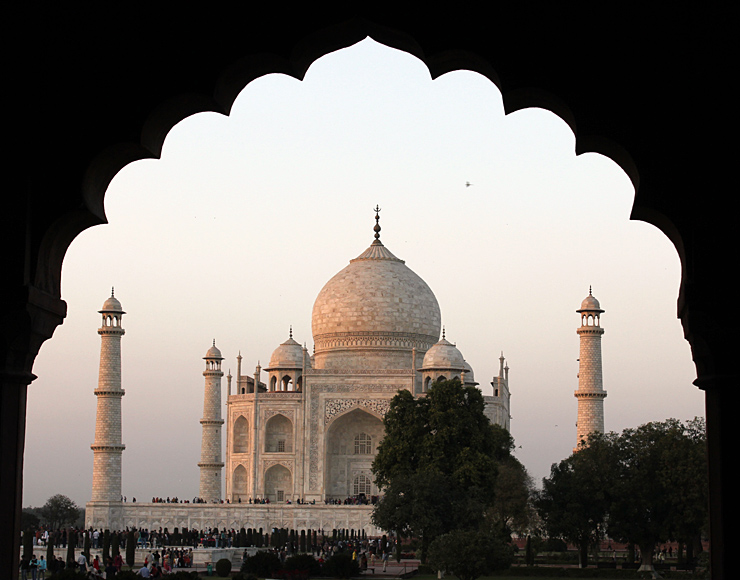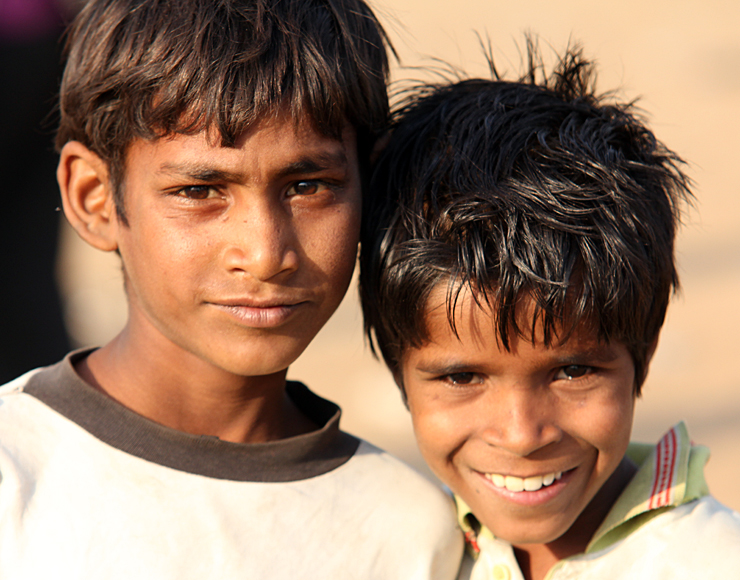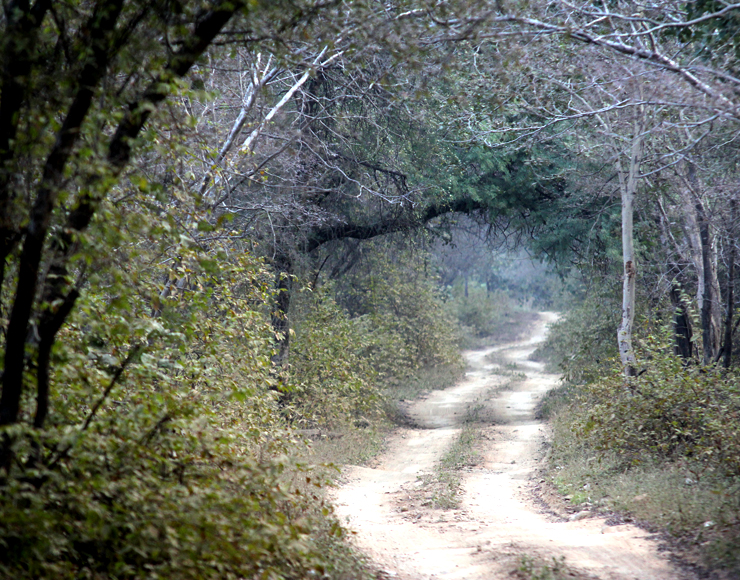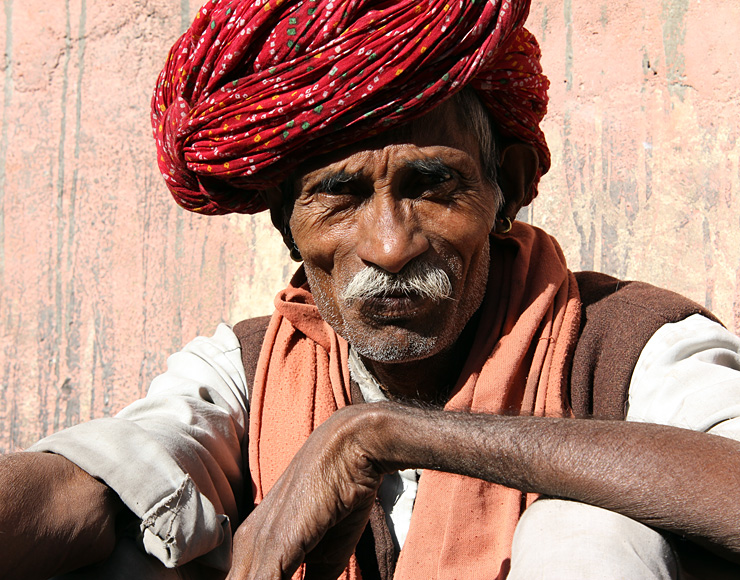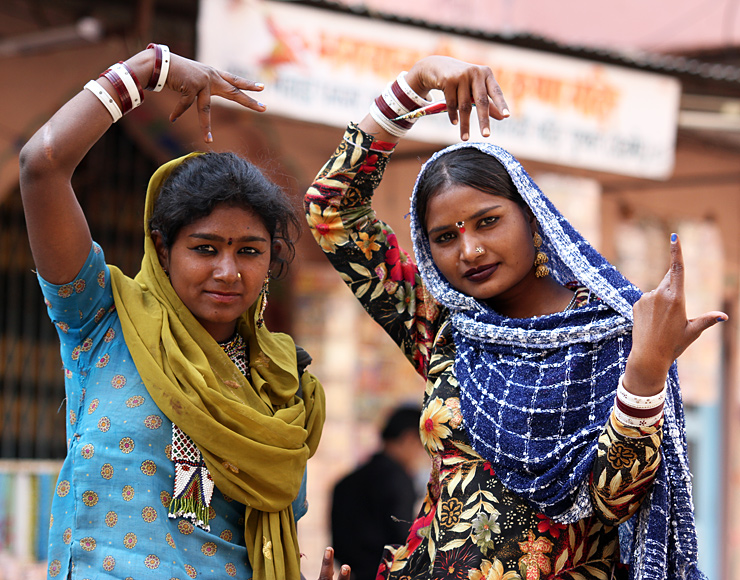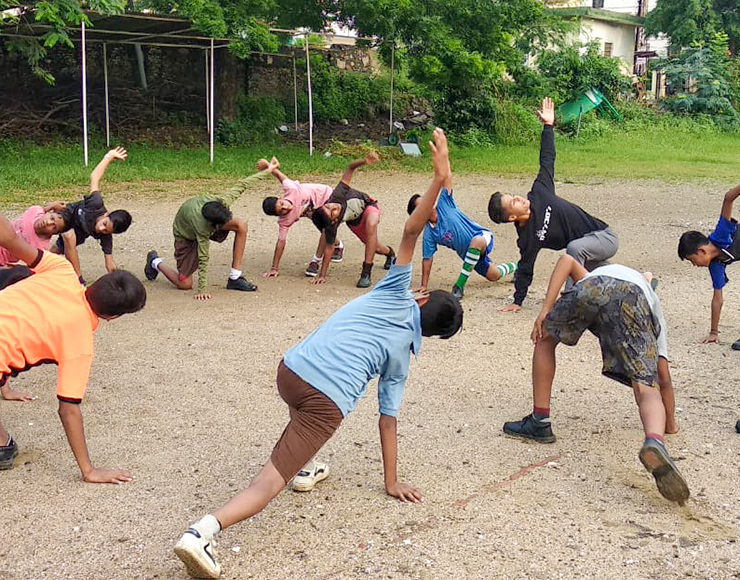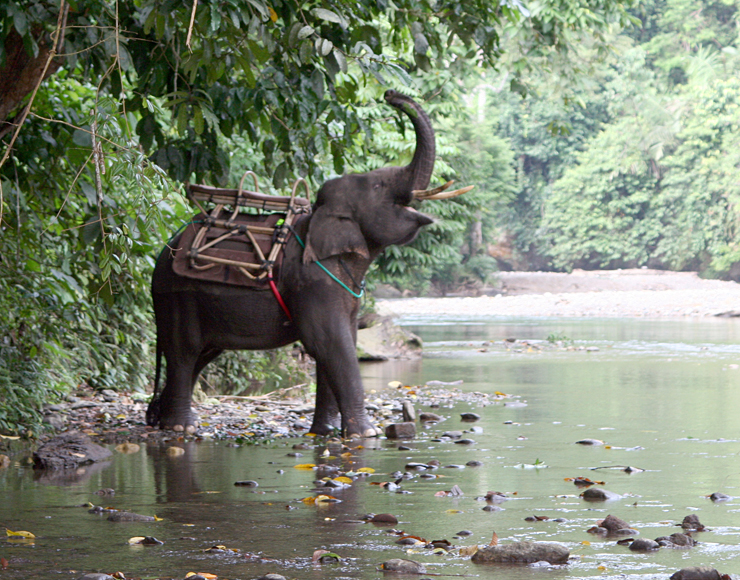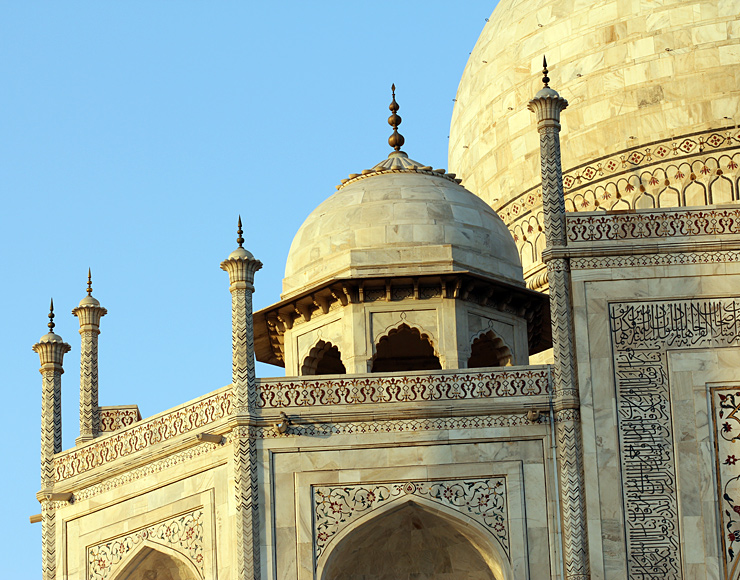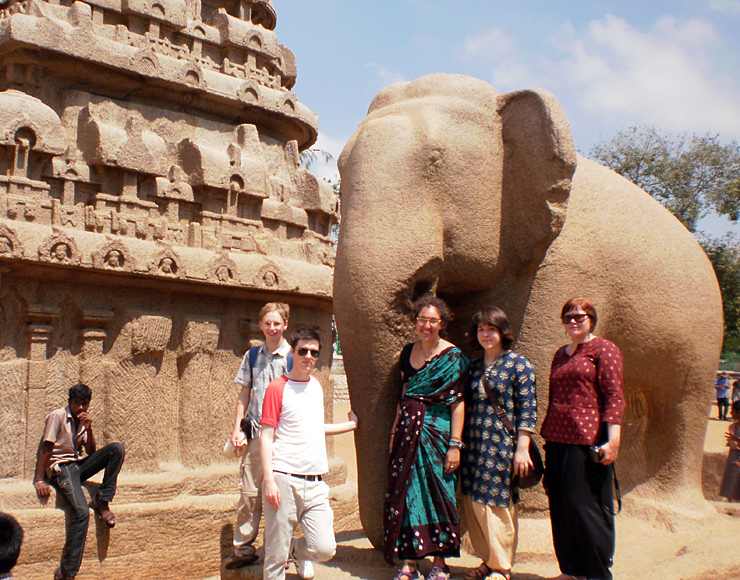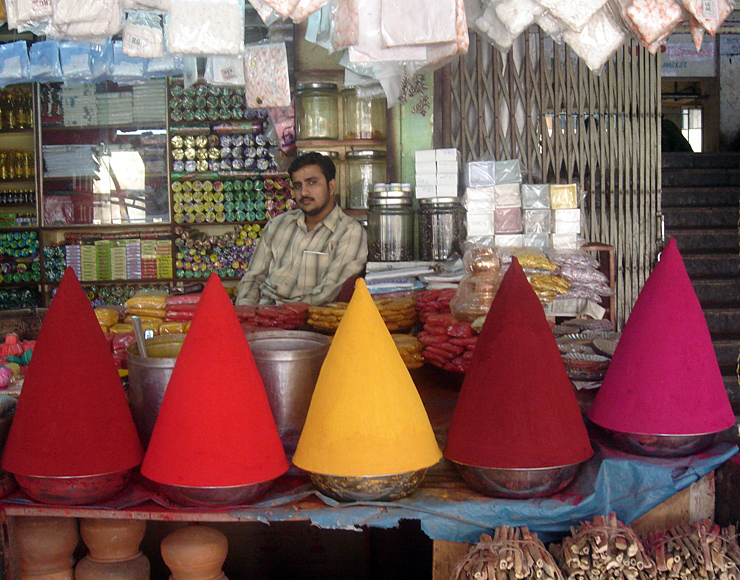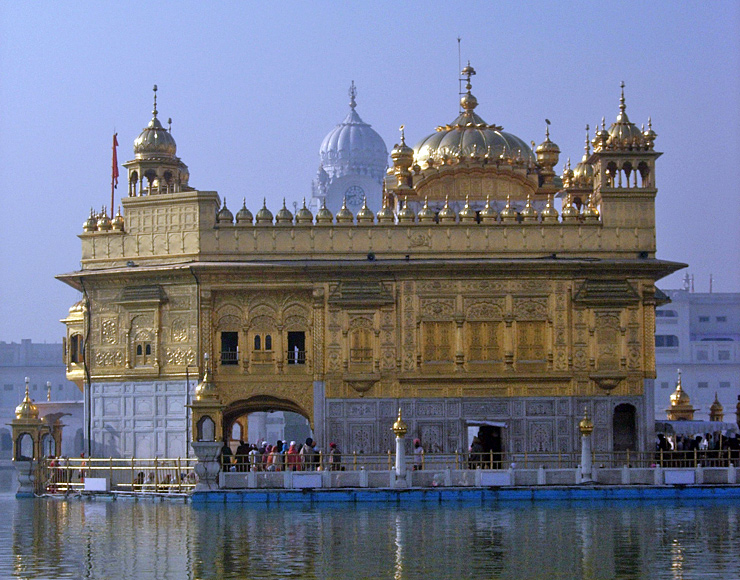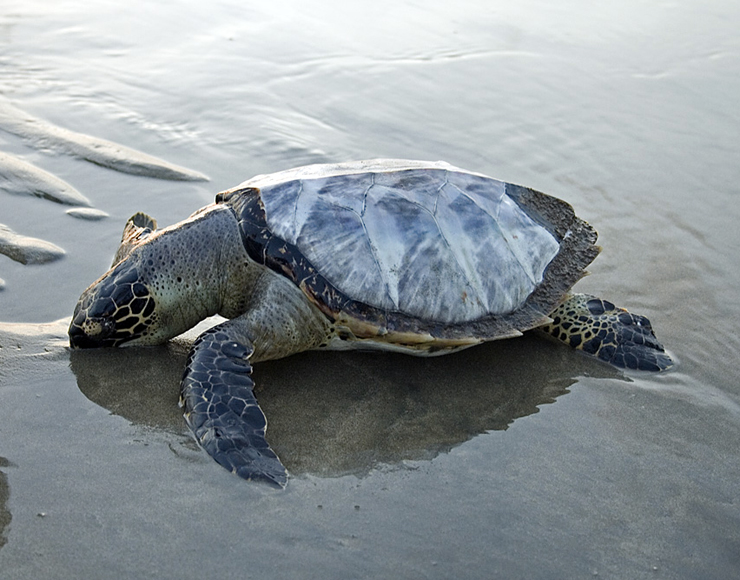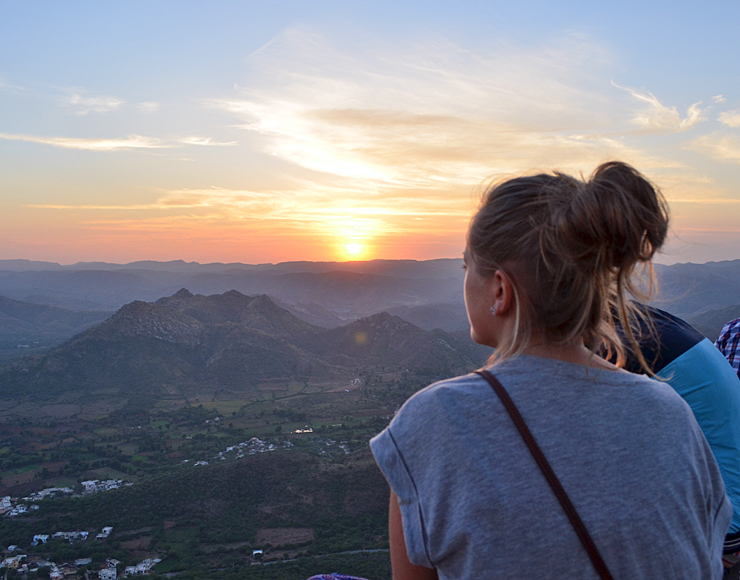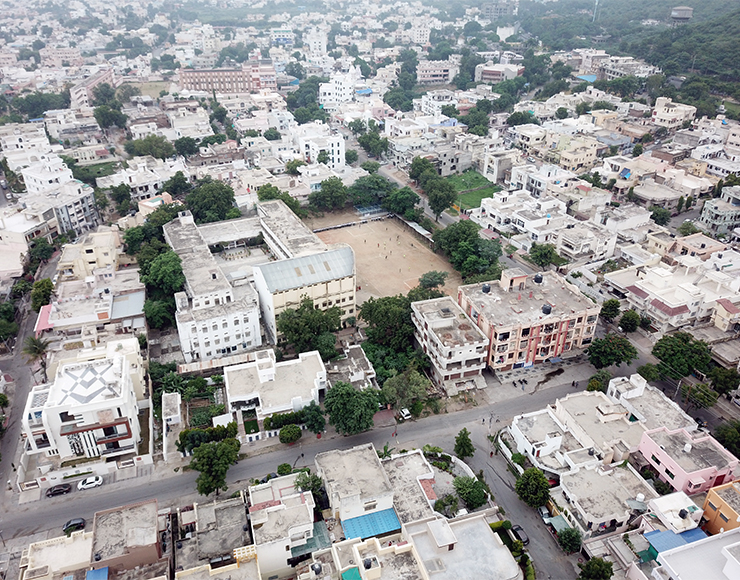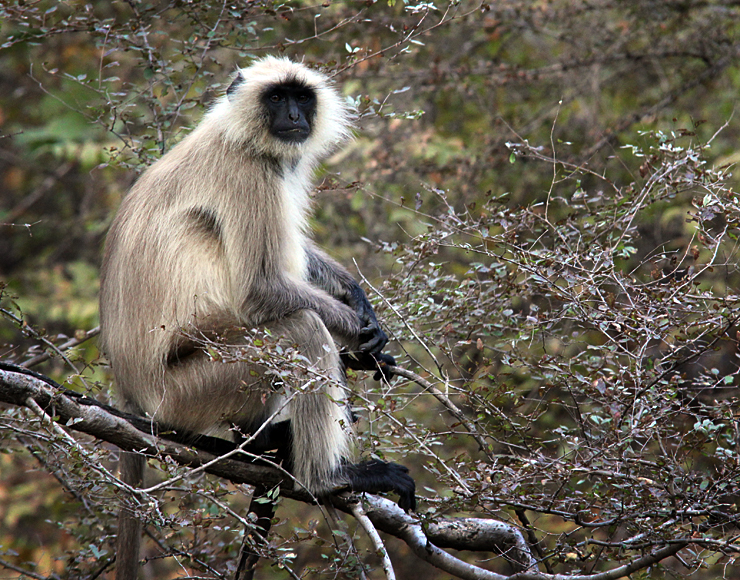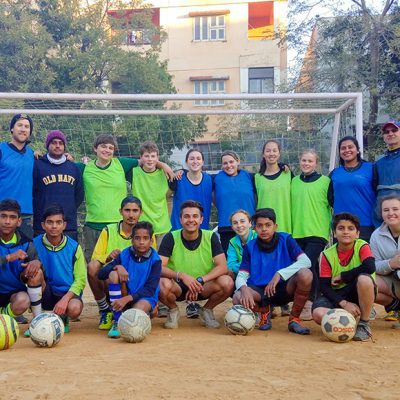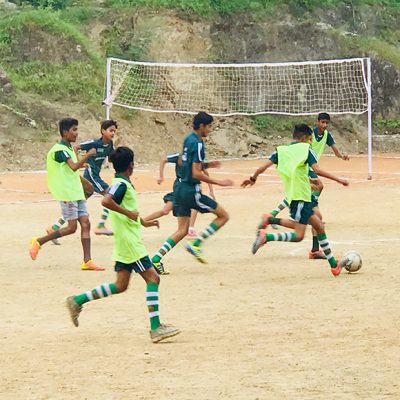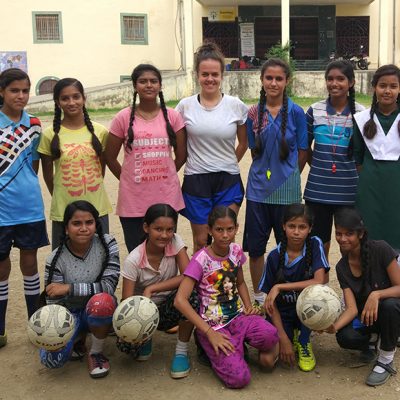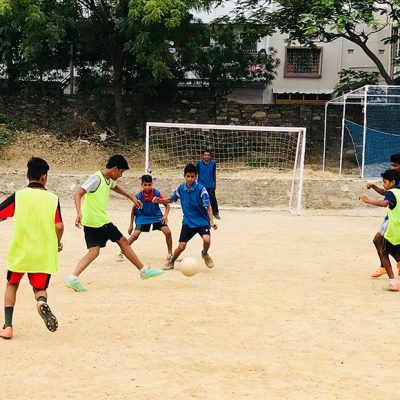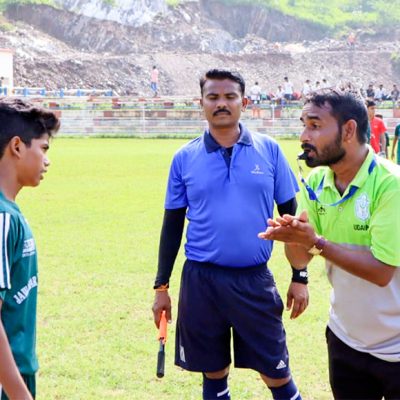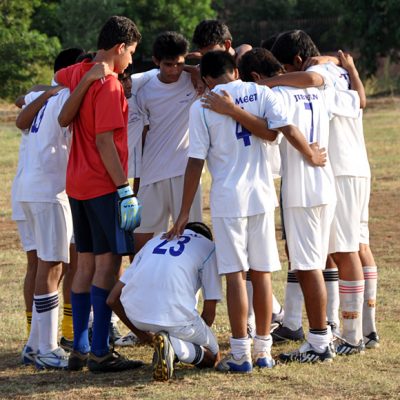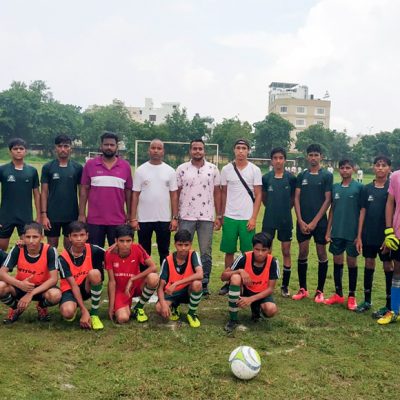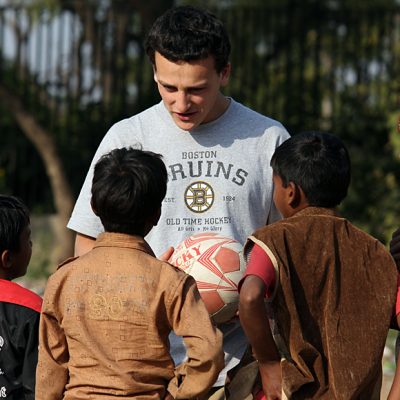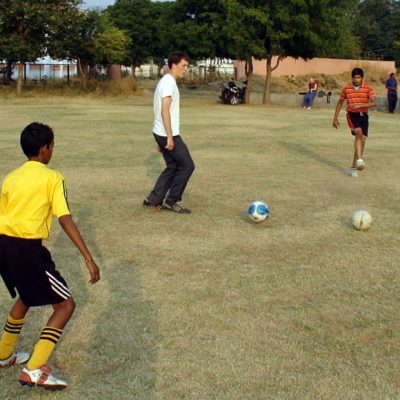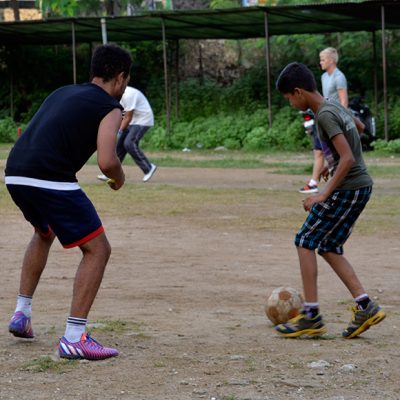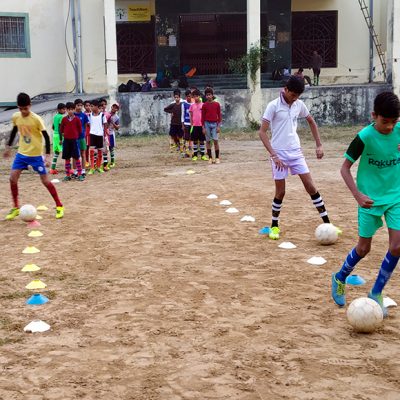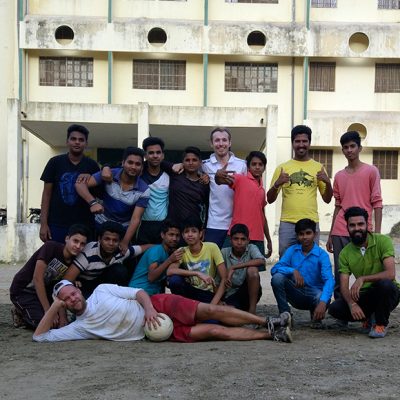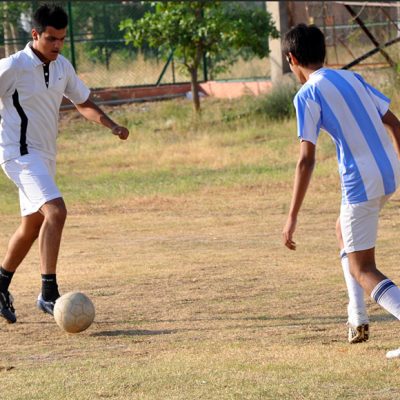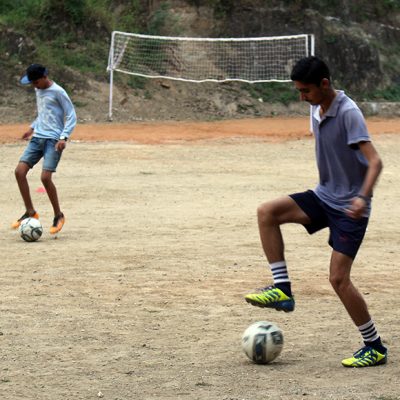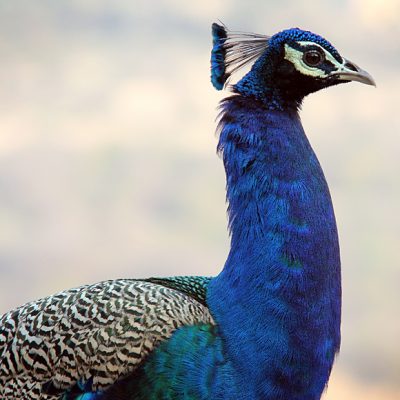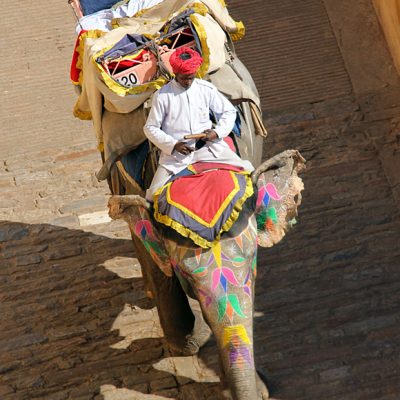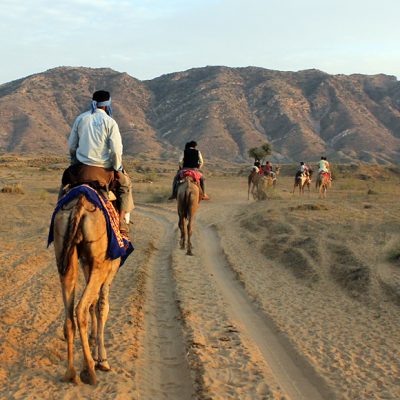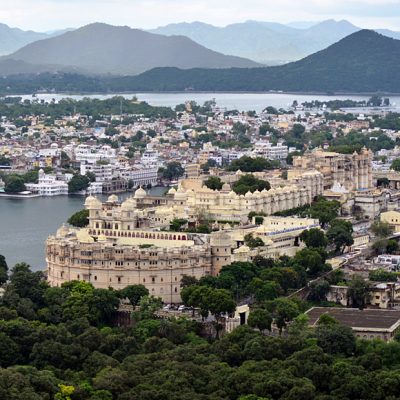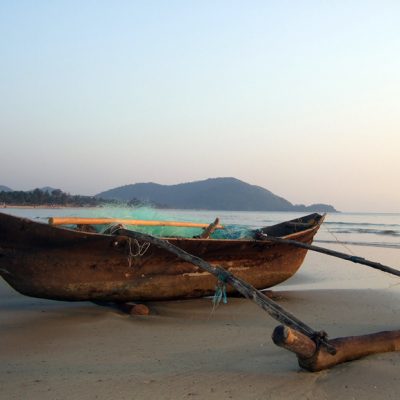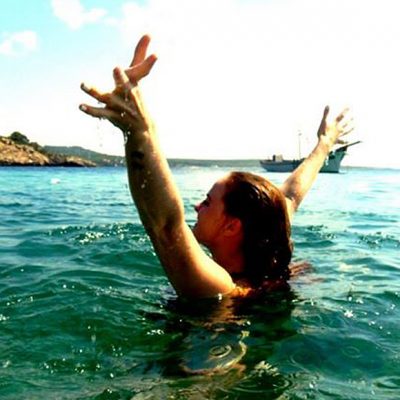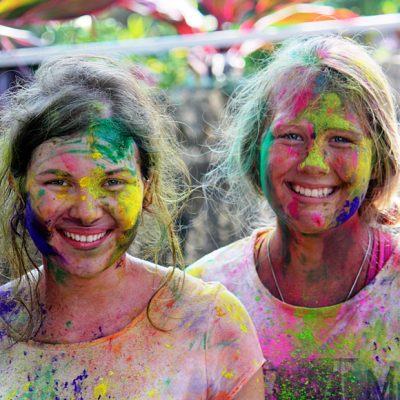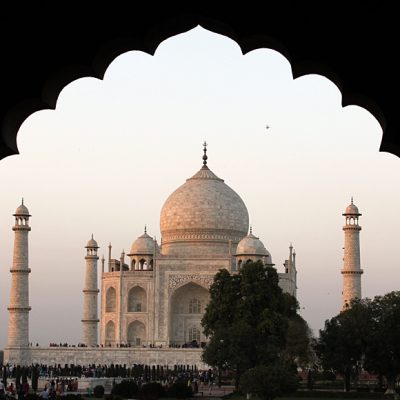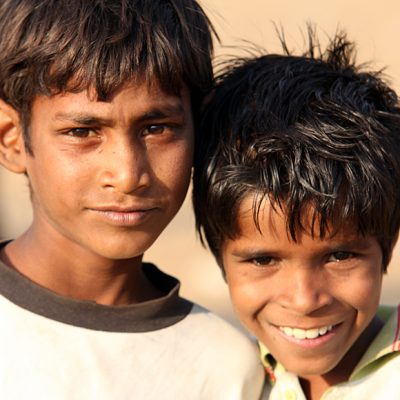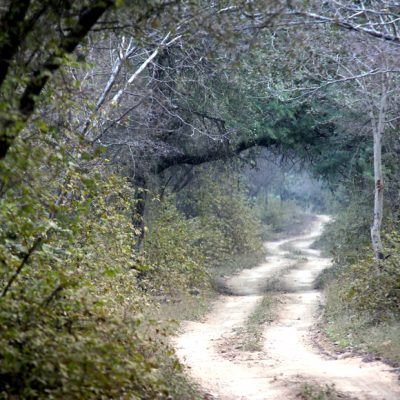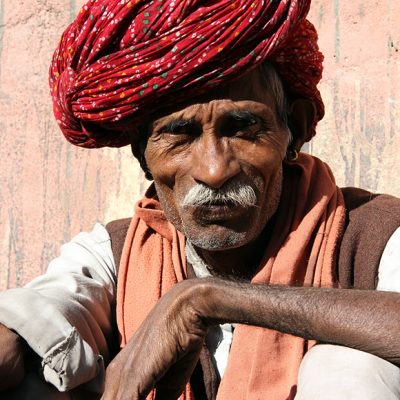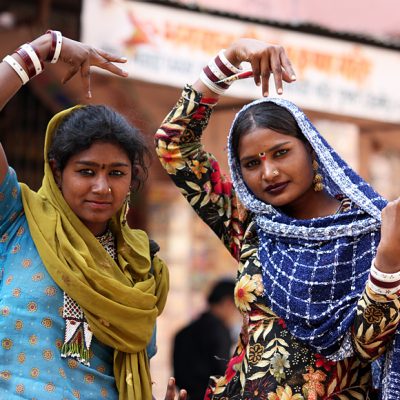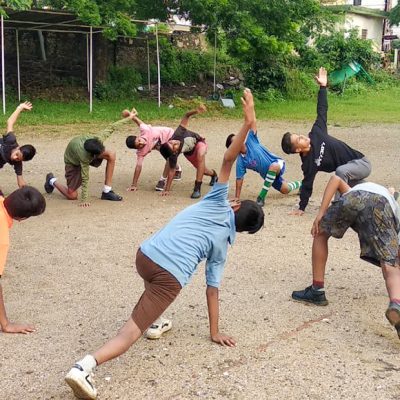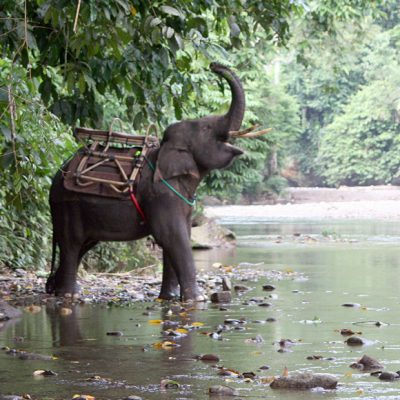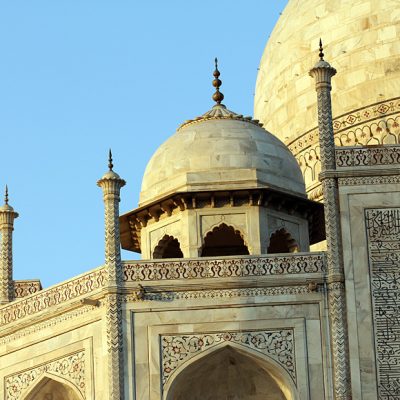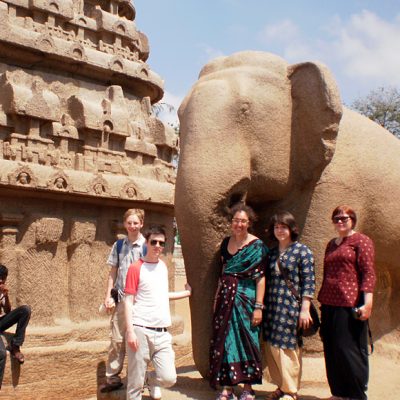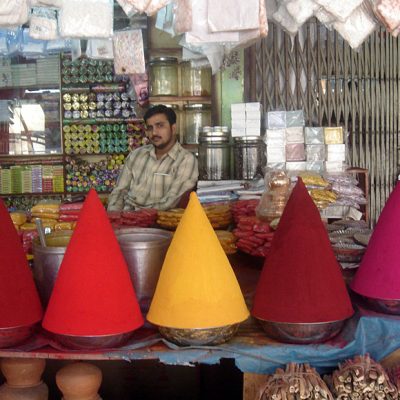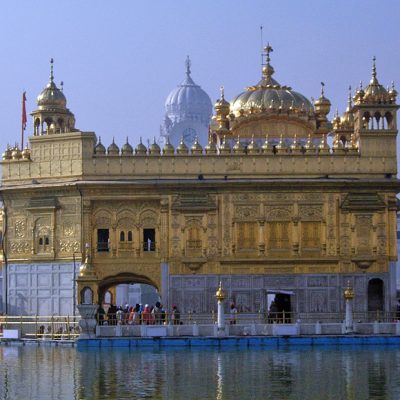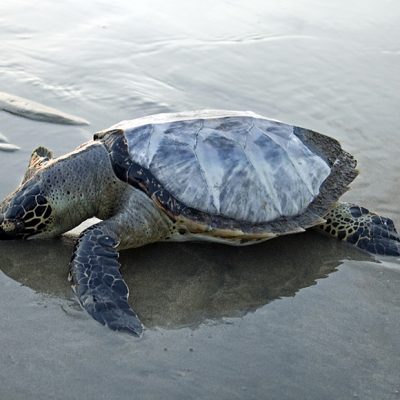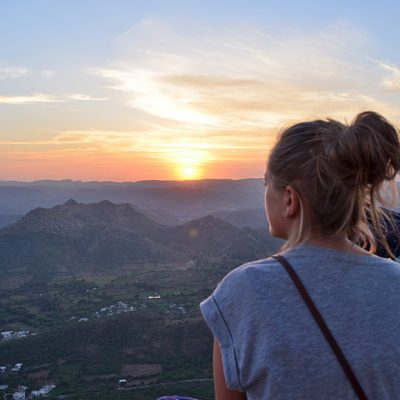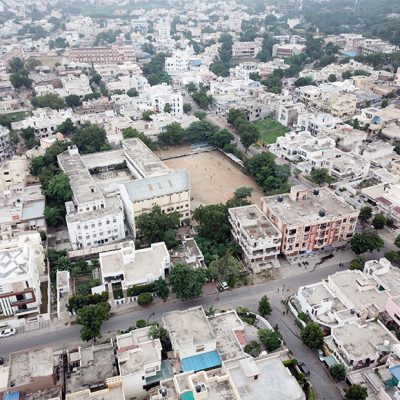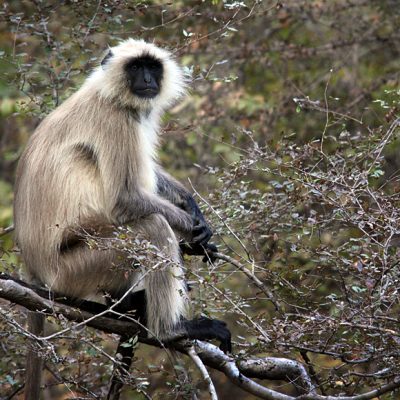 Arrival LocationUdaipur Maharana Pratap Airport (airport code UDR)
Join our football coaching volunteer project in India and coach football to children in the stunning city of Udaipur. You will organise football coaching sessions in schools and give disadvantaged children the chance to play and be coached in their favourite sport.
Udaipur, Rajasthan, India
Football in India
India is by no means associated with football greatness. This is largely to do the fact that cricket dominates nearly every household throughout India. However, football is loved and played by thousands of children in India. Improvised street football matches are just as common as games of street cricket. Sadly, however, this is the limit of football opportunities for most children in India. This is why you, as a volunteer football coach, can make a huge impact to young football players in India by providing structured coaching sessions in local schools in the city of Udaipur.
Your Football Volunteer Placement
You will work in schools around Udaipur where you will work to establish and improve football coaching classes. In many cases, sport is neglected in Indian schools because, culturally, Indians only promote activities if they see to have a direct benefit on their children's career. Many schools are therefore very keen for you to engage young people in sport through organised sports activities. During your time you will be placed in two schools coaching football to a wide range of children. The first is an international school with modest facilities where you will run daily sessions working with different age groups, as well as the school football teams. The second school is a school for children with speech and hearing impairments. The children are hugely enthusiastic about sport and the school has its own football teams that compete in small tournaments throughout the year. We welcome football volunteers from all walks of life that are passionate about playing or coaching football. The focus is not on creating India's next football star, but on giving disadvantaged children the opportunity to play football as part of a structured team or club. Recognised coaching qualifications are, therefore, not required but you are expected to have a reasonable amount of playing or coaching experience.
Your Football Coaching Role
Your role in the schools will be to organise football coaching sessions and matches for the children. These football sessions will take place during the school timetable however those who stay for extended period of time can also look to incorporate additional after school football clubs for the school teams. You will soon discover how effective your football sessions can be since many of the children are talented players that simply haven't had the opportunity to play in a structured environment. By introducing the basic principles of movement, passing and team play, your football players will improve dramatically. Organising and managing football matches against other schools are great ways for your players to experience the competitive side of sport while also developing a real sense of belonging with their team mates. The physical and health benefits of playing regular football are also an important part of your football coaching project.
Your football coaching schedule can include the following: Warm up routines and stretching guidance, rules and regulations of the game, positions within a team, ball control and footwork, dribbling and passing techniques, shot technique, heading techniques, positional play, set piece play including free kicks, corners and penalties, the basics of goalkeeping, coordination of attacking formations and defence, as well as team work and game play strategy.
CRB/DBS (Criminal Records Bureau) Check
It is required that participants complete a CRB/DBS (Criminal Records Bureau) check in order to take part in this project. We can provide this service for you at an additional cost because some people may already have one that is valid (please get in touch for more details).
Gap Year Football in India
A gap year is a great time to join a gap year project in India where you can coach gap year football, meet hundreds of gap year volunteers and experience exciting gap year travel in India. Taking a gap year in India will change you forever, offering you unforgettable gap year memories and providing close friendships that will last long after you return him from your gap year in India.
Start dates are every week of the year with your activities starting on a Monday. We therefore request you arrive anytime on the Sunday before to receive a free airport pick-up and transfer. Early or late arrivals will incur an additional charge for the transfer and extra night including food, so arriving on the Sunday will be your better option.
Your trip will finish on the Saturday morning when you will need to vacate the accommodation.
Note: The first week is centred around Udaipur and the surrounding area for a comprehensive orientation and induction week with the sports project starting on the proceeding Monday. Therefore, if you want to do at least 2 weeks coaching you should come for a 3 week trip.
Please also note that India is known for it's festivals, so during some periods of your trip this may disrupt normal schedules. However, our in-country team are there to make sure you are kept busy and enjoying all aspects of your India experience.
Visa
British Nationals will not require a visa to enter India. For a stay up to 30 days you can get an evisa which is emailed to you. For longer stays up to 60 days, you are required to get a tourist visa. Anything over 60 days we will need to send you a letter of invitation. To read more about visa requirements you can click here.
Equipment Donation for India
To ensure a steady supply of sports equipment is available on our sports projects, part of your volunteer fee is used to buy decent equipment for beneficiary organisations in India. You will often get to use this sports equipment during your project and it is always left with the community when you leave. If an equipment donation is not appropriate, a financial contribution is made instead.
Other Volunteer Projects in India
Although our focus is on creating sporting opportunities for children in India, there are plenty of other areas in the community that need volunteer support. You will, therefore, be welcomed to get involved with a variety of non-sports projects in the local community, ranging from teaching in schools to helping at orphanages. This extra volunteer work adds another dimension to your experience in India, and these projects often become one of the most rewarding parts for our India volunteers.
Social Life in India
Although you are expected to work hard on your sports project, we also want you to have lots of fun in your free time. This is why we organise a variety of social activities to bring volunteers together and show you some of the best bits of Indian culture. The social side of your project is incredibly important and will provide you with some of your happiest memories in India.
Playing Sport in India
If you're coaching sports with us, the chances are you love to play sport. That's why we have links with a number of sports clubs in India who welcome you to get involved with training and matches. You will soon discover just how effective sport is for building cross-cultural friendships.
Travel and Adventure in India
India has so much to offer for a keen traveller and adventurer. Our in-country team will help you if you wish to travel to any of the fascinating areas of India that the country is so well known for. From the dazzling scenery of the Himalayas, to the cultural heritage of Agra, to one of the World's largest camel markets in Pushkar, or take a walk on the wild side on the Rathambore Tiger Safari, there is so much to offer to keep you in awe of this astonishing country. Or simply use your free time to explore the amazing architecture and atmosphere of the "City of Lakes", Udaipur!
As one of our Travel Advisors for more information about travel opportunities in India, and they will be able to talk you through the options available to you in your free time in India.
Accommodation in India
Your accommodation will be centrally located to your sports project. You will live with other volunteers in a comfortable and very sociable environment. Our in-country staff are present at the accommodation to answer any questions you have and to ensure you feel safe and secure during your stay in India. There is a communal dining area with full time cooking staff to prepare your meals. You can also use the kitchen to prepare your own meals or learn some authentic cooking skills from our local cooks. There is a television with international cable channels, a DVD player and a collection of movies – perfect for chilling out after a hard day's project work. There are also other common areas where you will enjoy relaxing and socialising with your fellow volunteers. A number of computers (with internet access) are available to use as well as café where you can purchase local snacks. Telephones are a short walk from your accommodation.
Accommodation
Volunteer camp with shared rooms (2-8 people per room); Basic but comfortable; Shared toilet and shower facilities; Communal areas for socialising and relaxation designed with an authentic Indian style; internet access and use of a TV with international cable channels; Single and double rooms may also be available – contact us.
Food
3 meals a day are provided on weekdays, and then 2 meals per day on weekends; Basic but nutritious vegetarian meals are provided. Meals are of a typical Indian fare.
Airport Transfer
Included on arrival date. Ask us for details if you are arriving early/late. You be supported at the end of your trip in your onward travel.
Training
A full orientation and project induction takes place in the first week centred around Udaipur and the surrounding areas. You will also receive full training relevant to your coaching role in the schools.
Support
Pre-departure help and advice; Local in-country team; 24 hour emergency support.
Donation
Part of your fee is used to buy decent equipment for the project and community you work with. If you wish to bring further donation, please make sure that this is in the form of equipment and not monetary donations.
Flights; Travel Insurance; Visas; Vaccinations; Spending money; In country travel; Laundry service; Extra activities not on itinerary; Departure transfer.
You will be met on arrival. Full details will be provided once you have booked your trip with us.
Preferred Duration
There is no preferred duration but we believe that the longer you can stay the more you will experience and benefit. Please take into account that the first week of your project will be a cultural orientation in the city of Udaipur.
Typical Hours
Monday-Friday; 3-5 hours a day; Occasional work at weekends but usually free for personal time and travel. Please be aware that some public holidays may cause disruption to times / days during your volunteer project.
Pre-requisites
No prior coaching experience or qualifications are required, but a basic understanding of the game and/or playing experience is necessary. It is important that you can speak English. Volunteers are required to provide a valid CRB/DBS check in order to take part in the project.
Ideal For
Sports Gap Years and Career breaks; Gap Breaks; Gap Years and Volunteer Travel; Football Coaching in India; Sports Volunteering in Asia; Student Summer Holidays.
Football Coaching Volunteer Project in India, Udaipur
Arrival LocationUdaipur Maharana Pratap Airport (airport code UDR)
Travel dates are flexible
Suitable for ages 18 to 80
Most participants are between 18 and 25, so please be aware of this. We do welcome older people because of the value and experience they bring to the community.
---
"The volunteering and the staff made this the best 12 weeks of my life. To see how positive the community reacts on the work of the volunteers forces you to do your best to leave a good impression."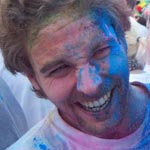 Patrick Radmacher
Nearby Trips