Multi-Sports Coaching Project in Fiji, Suva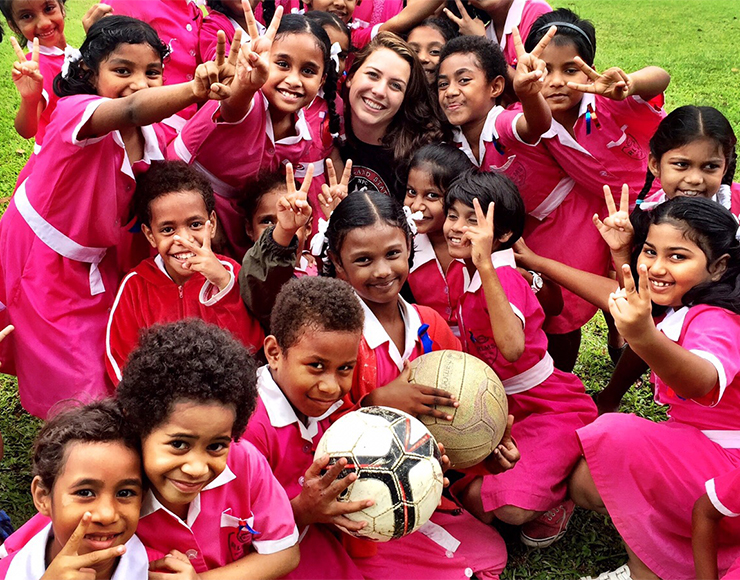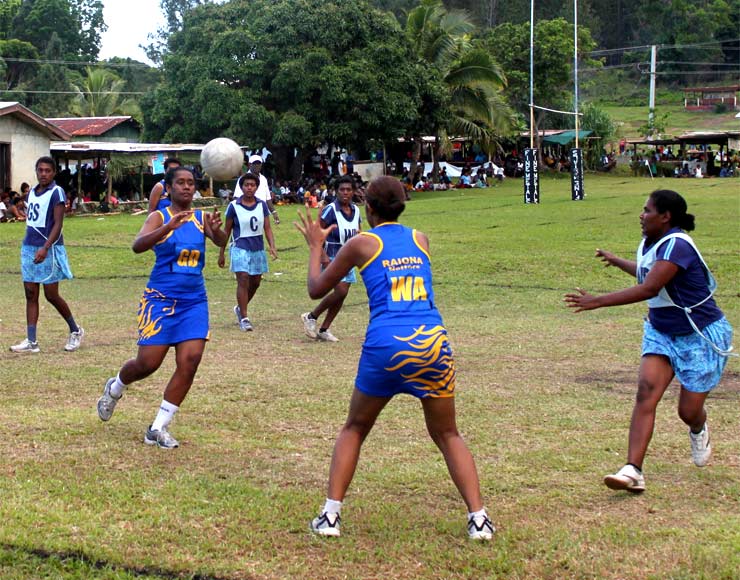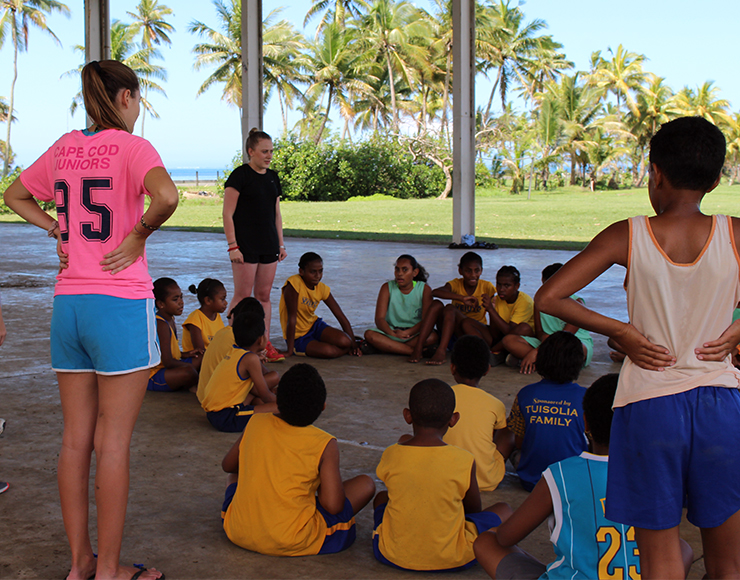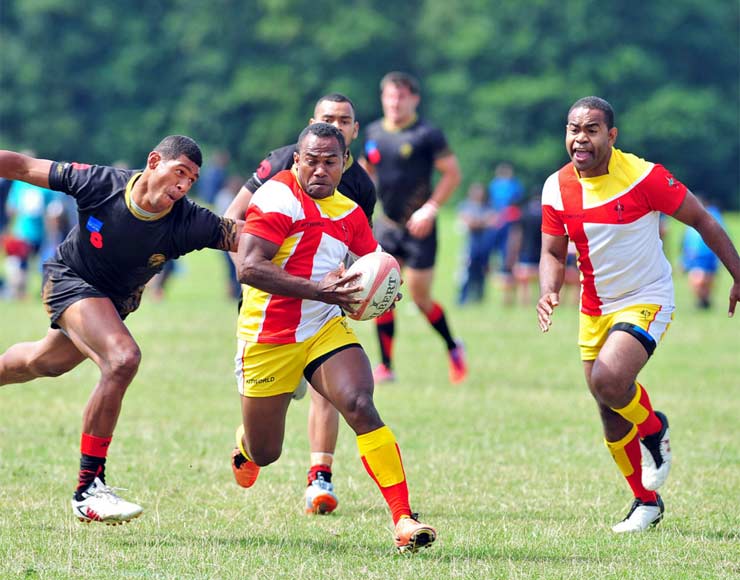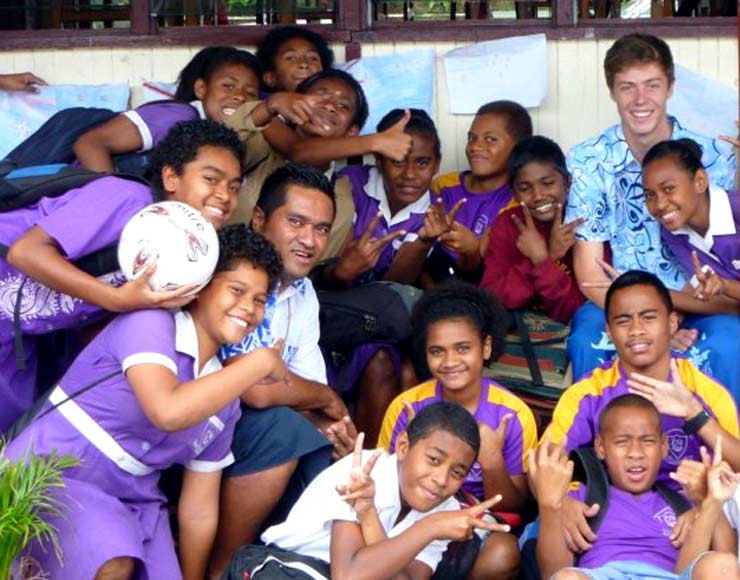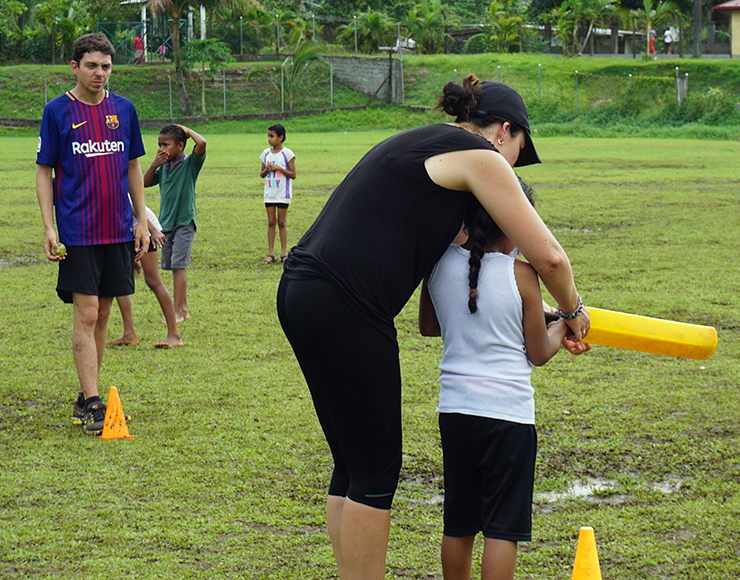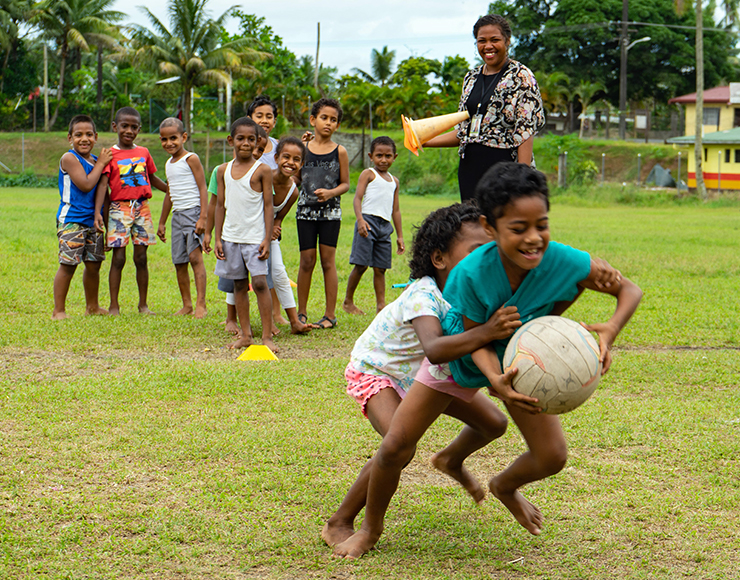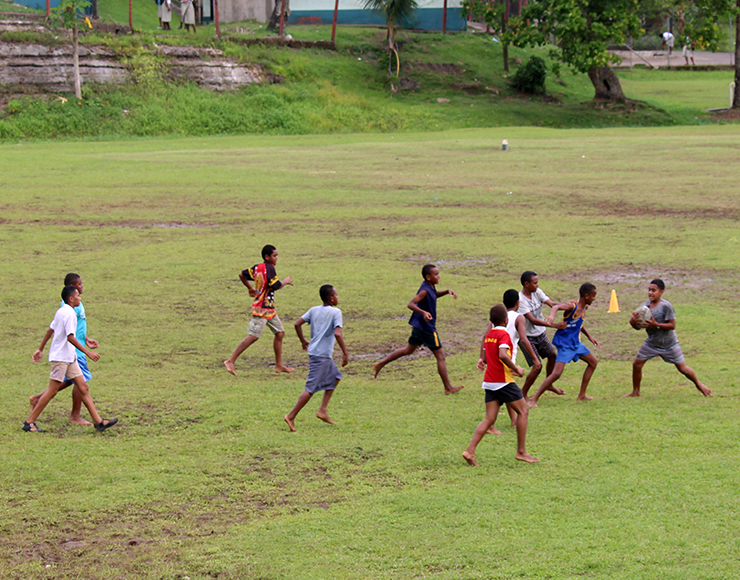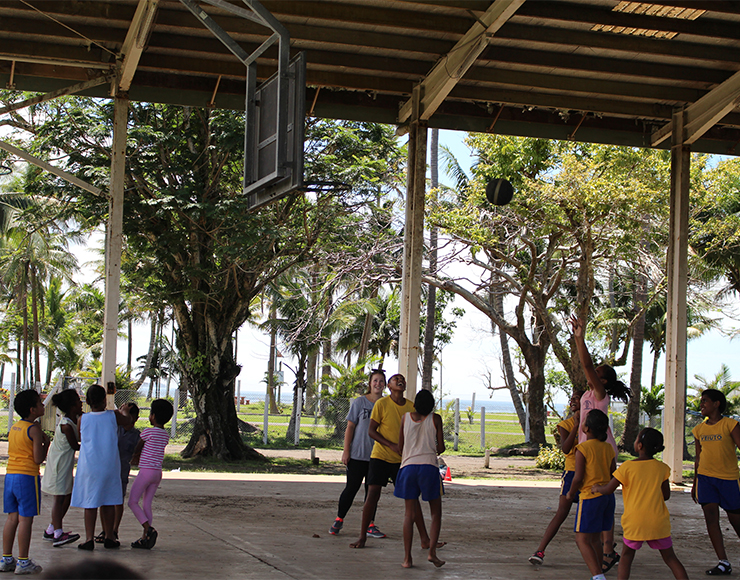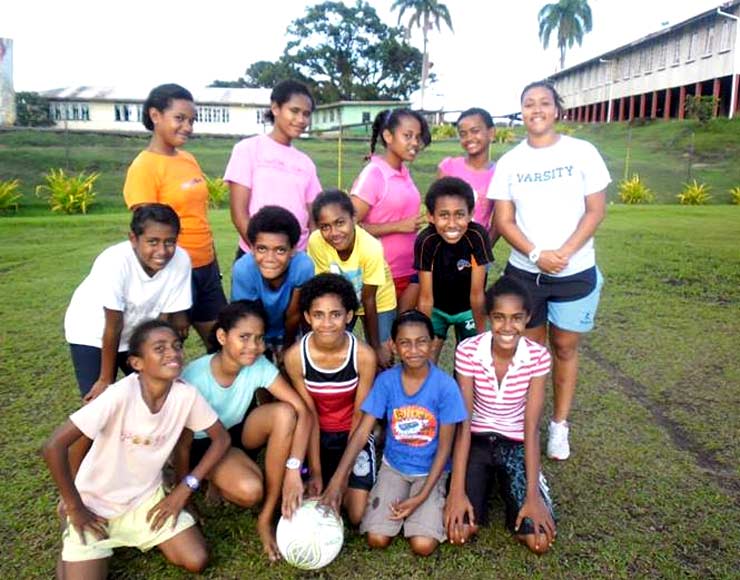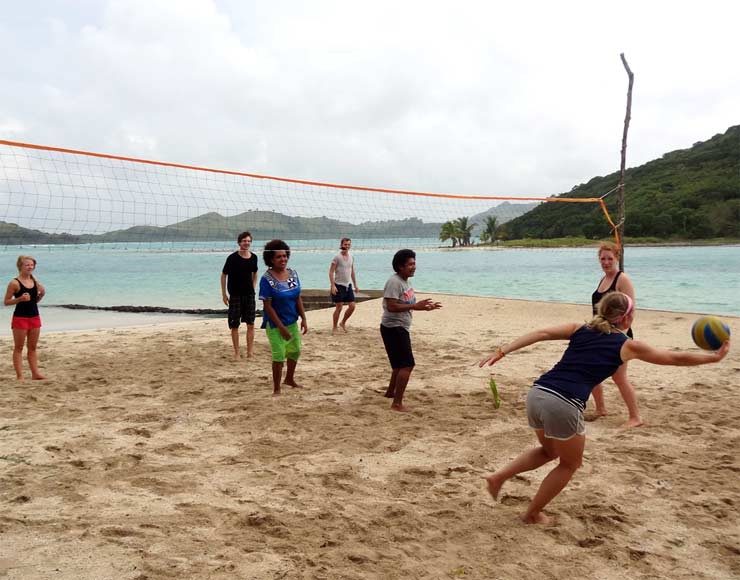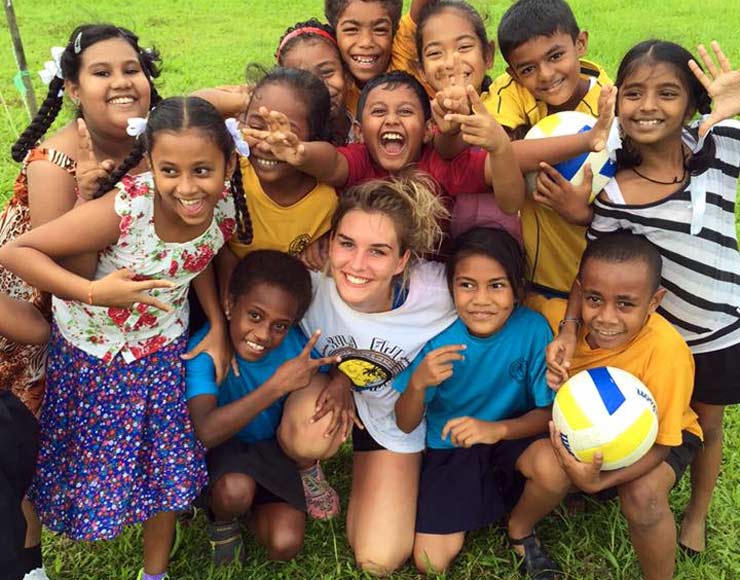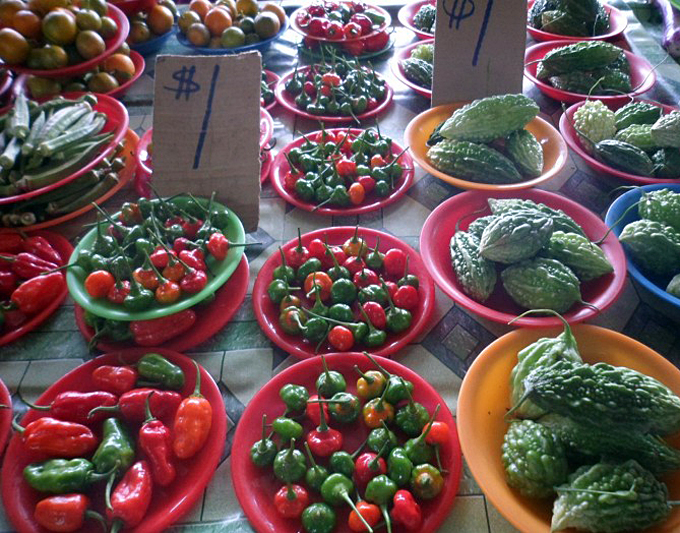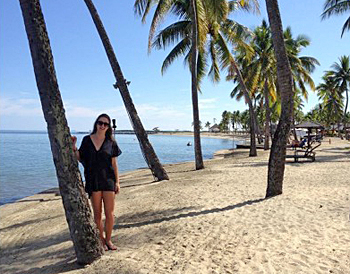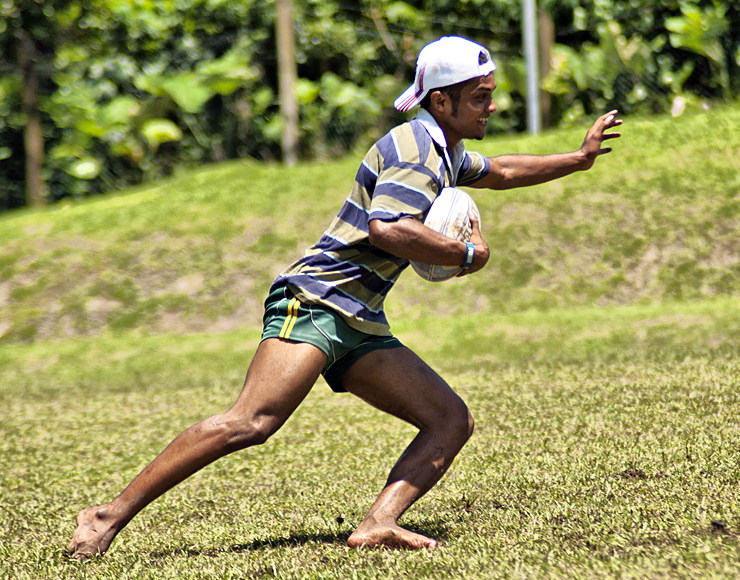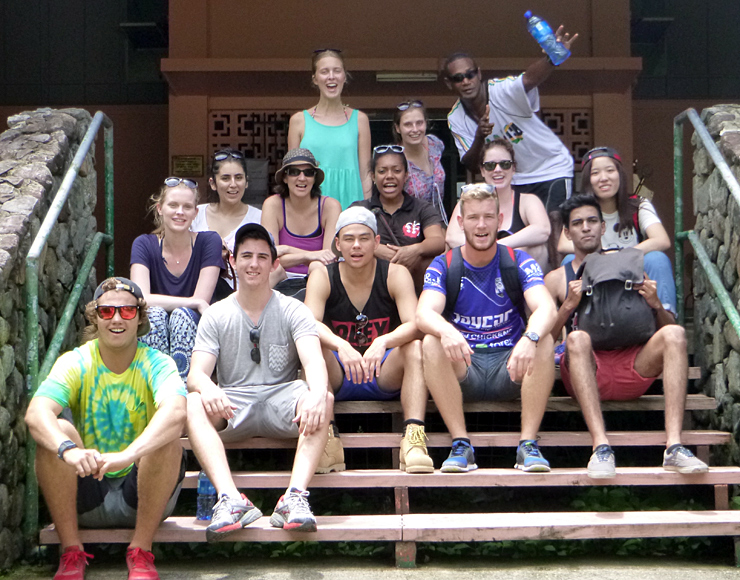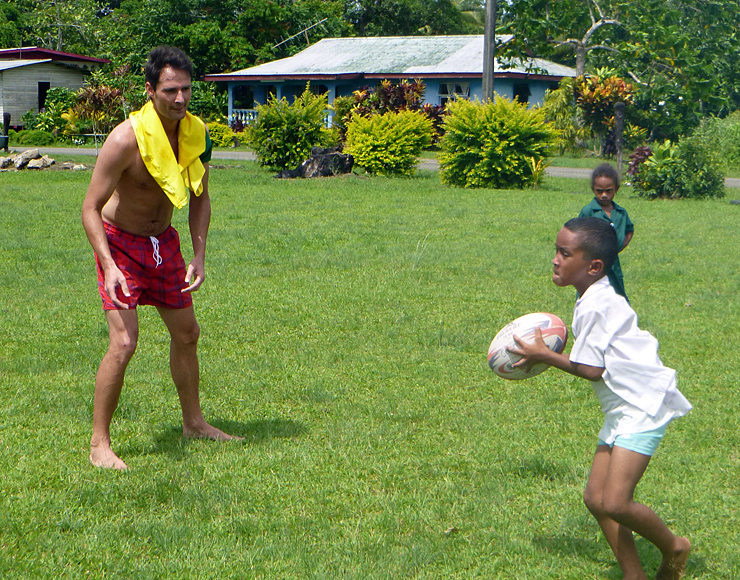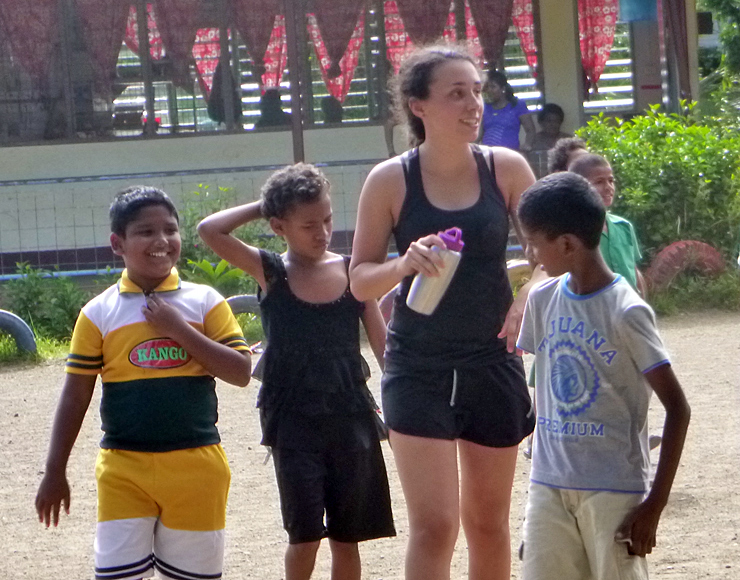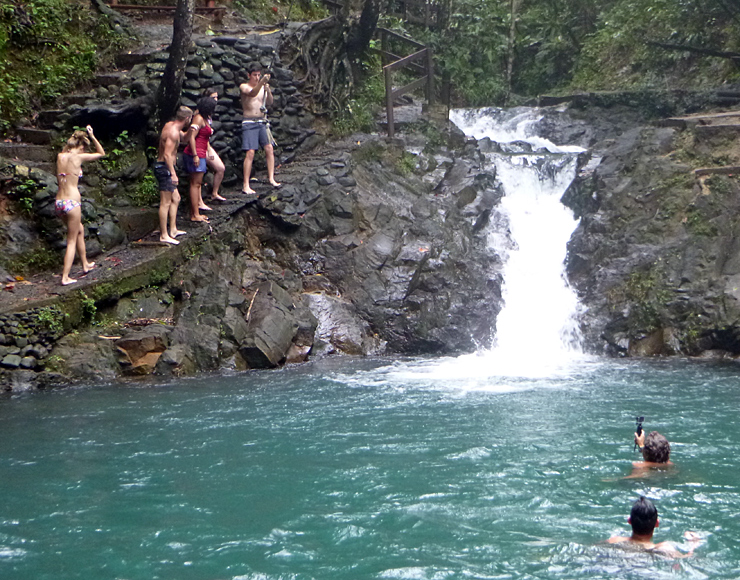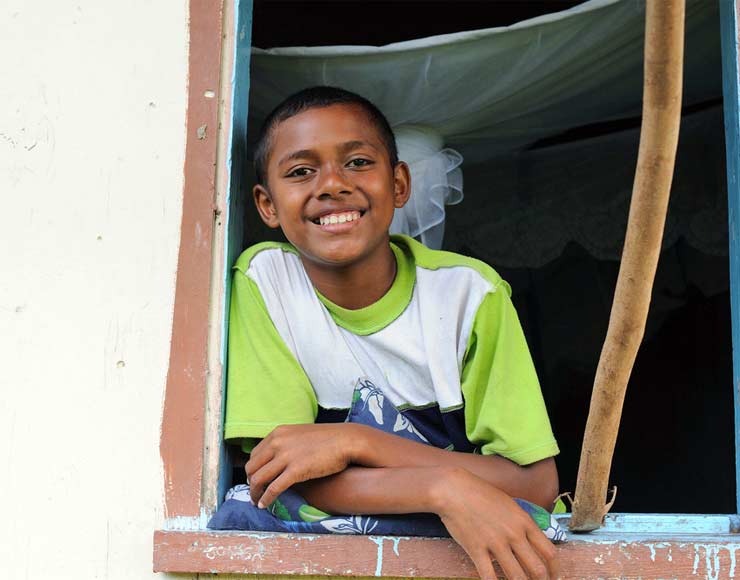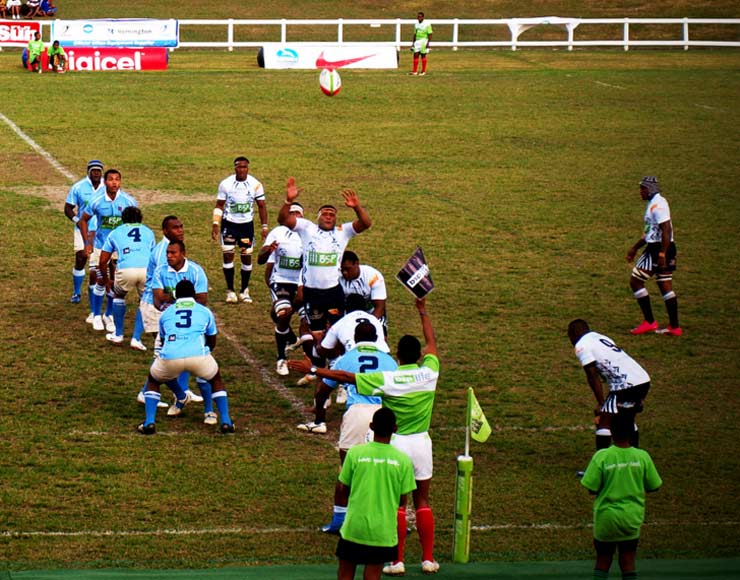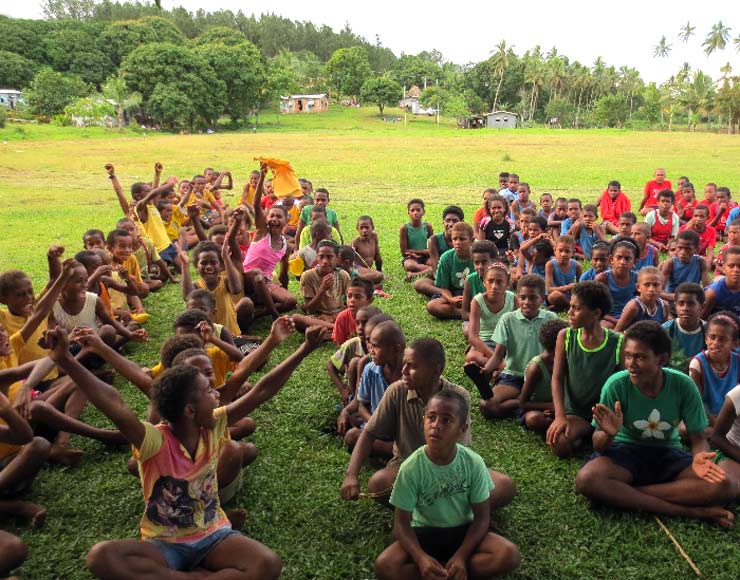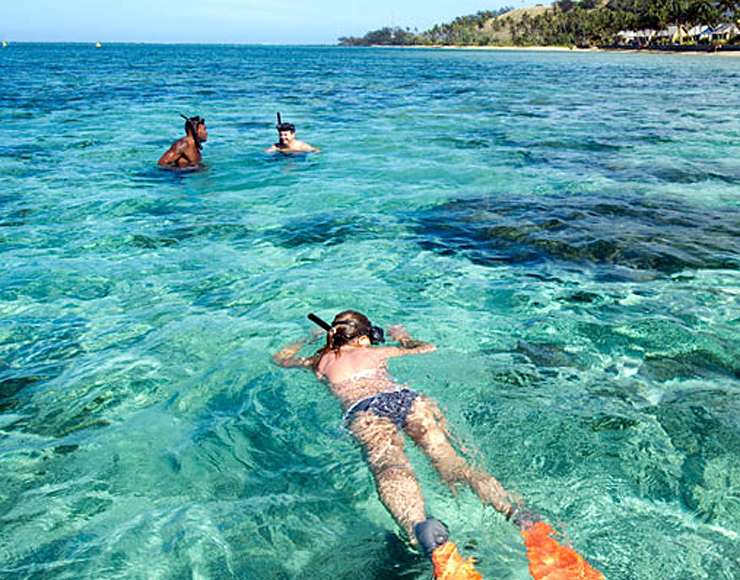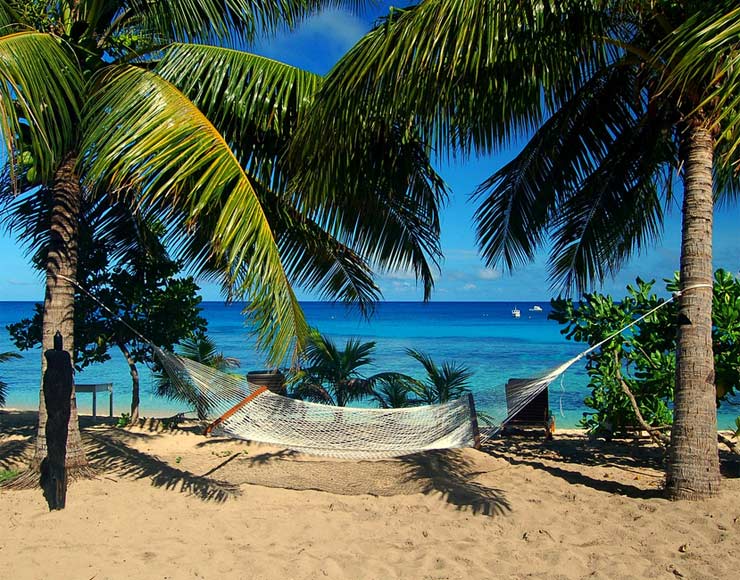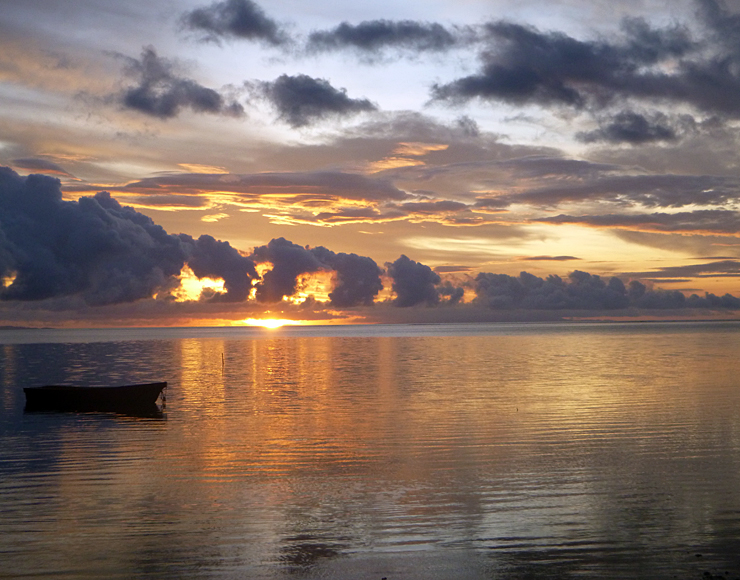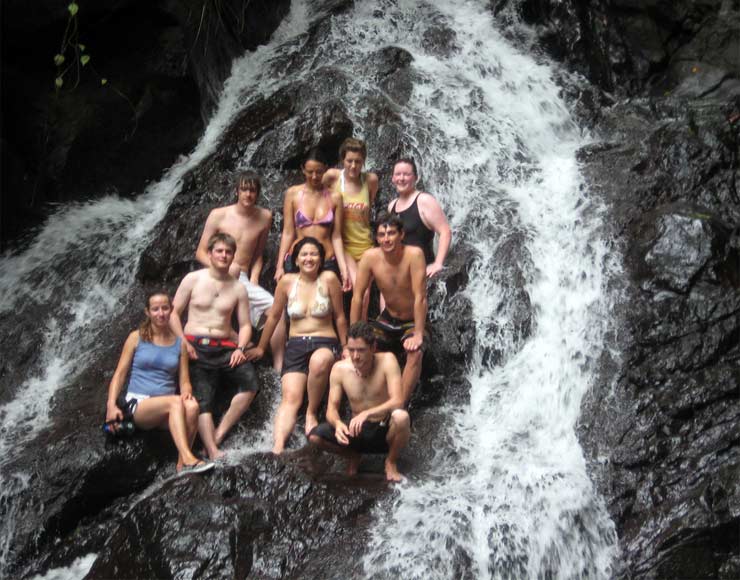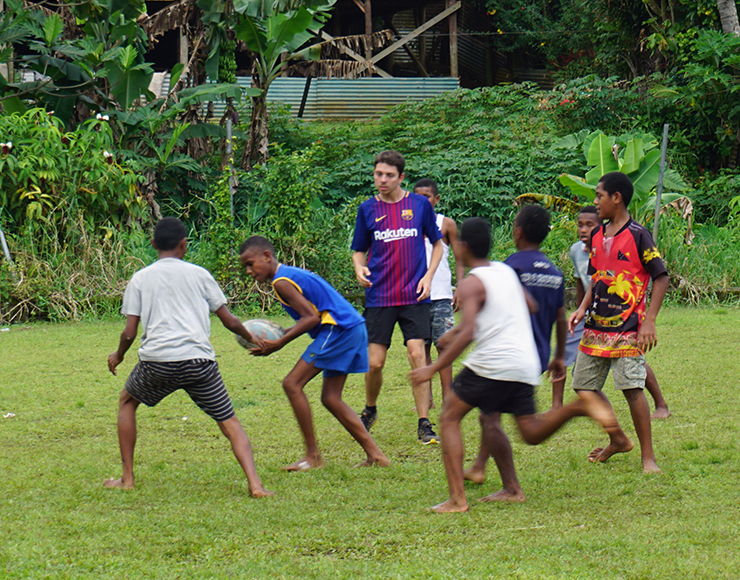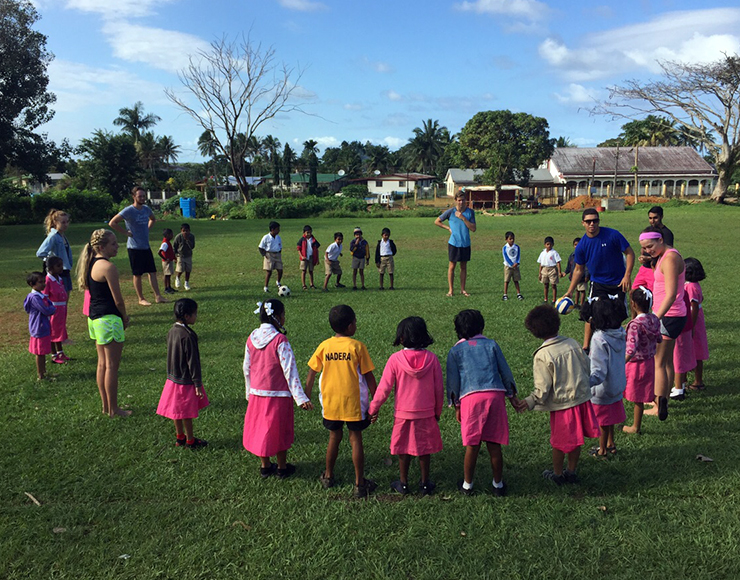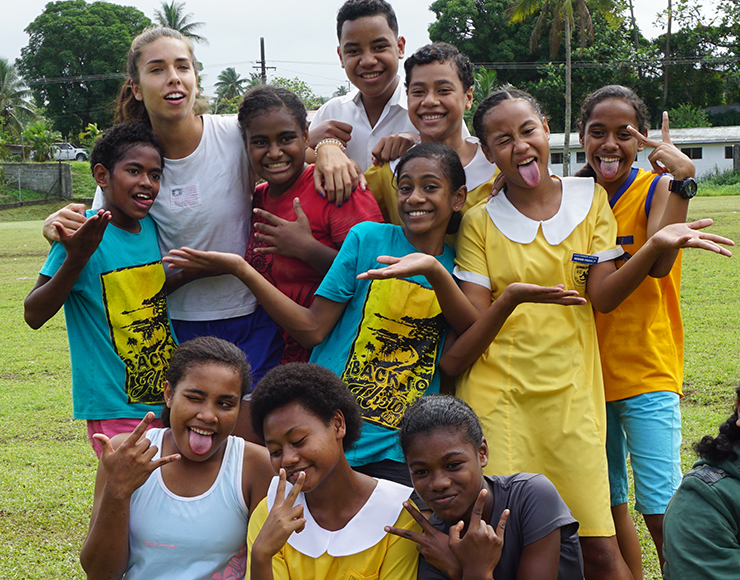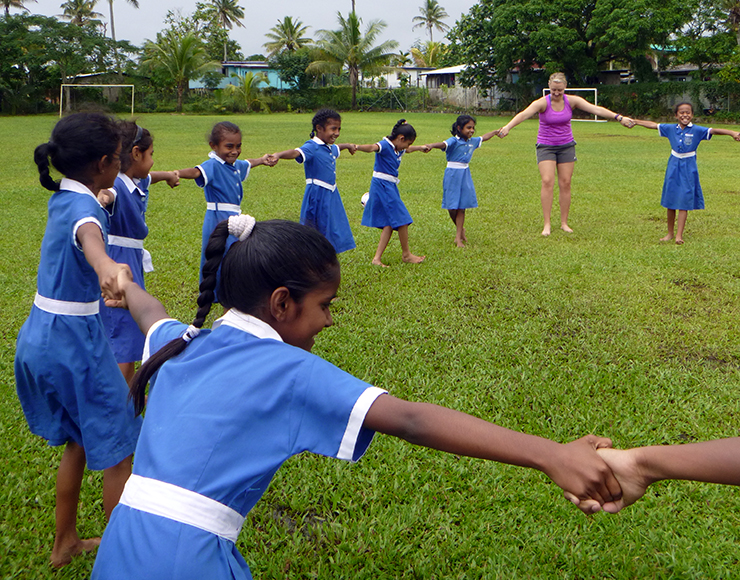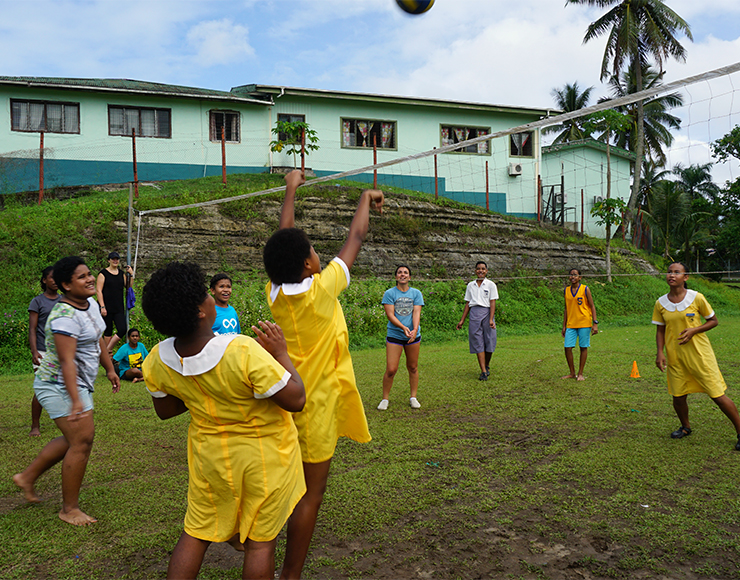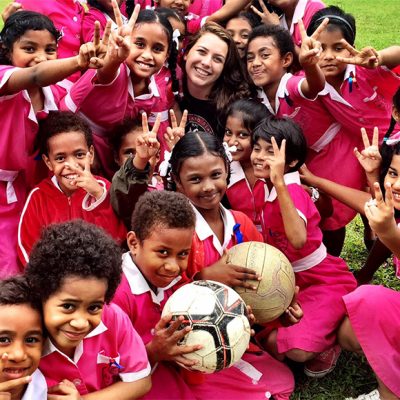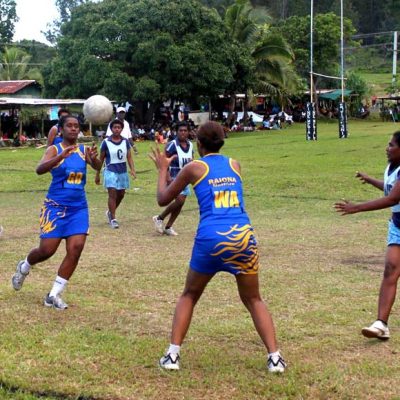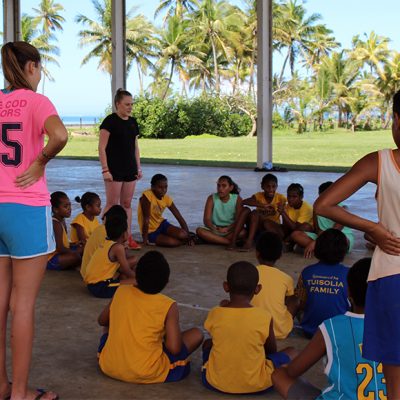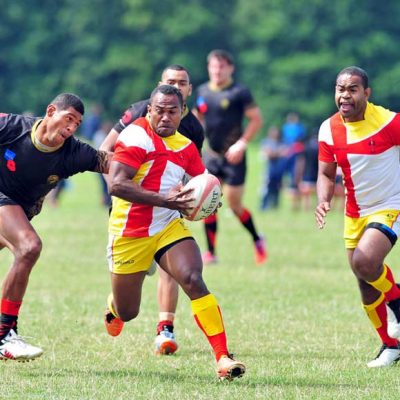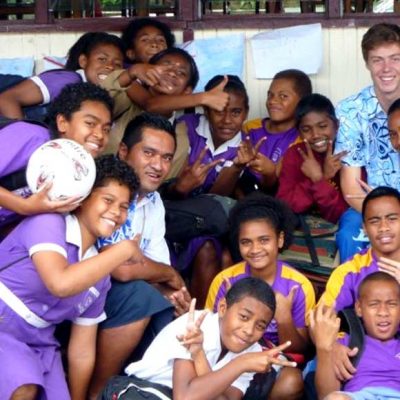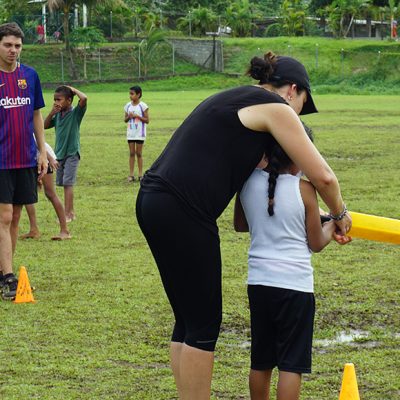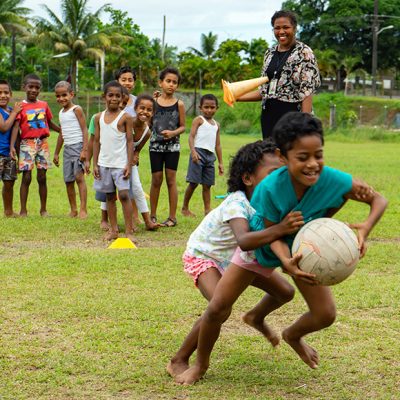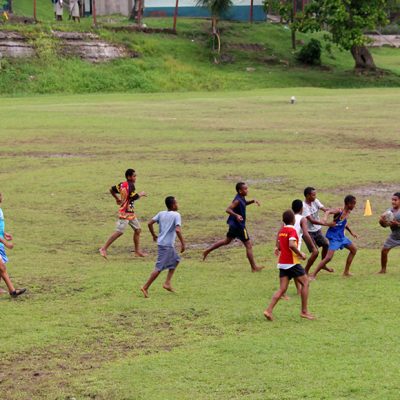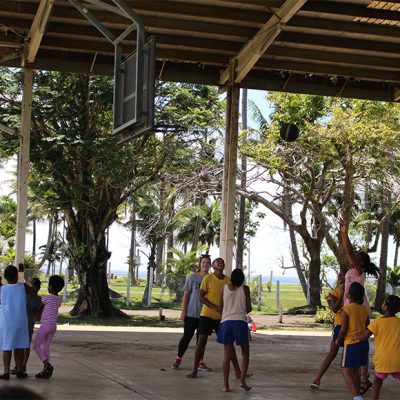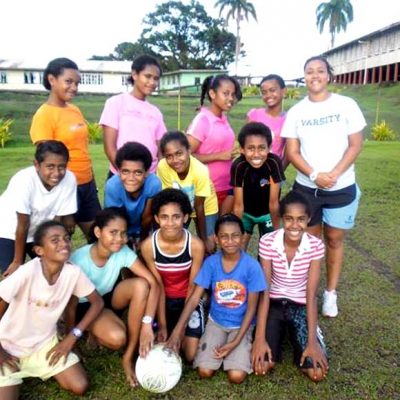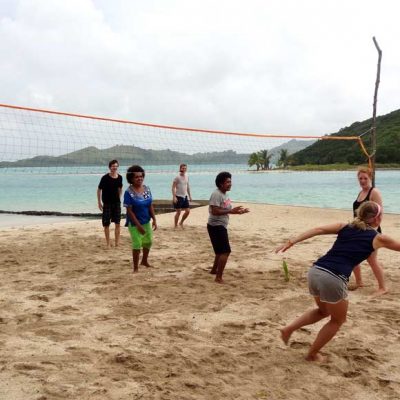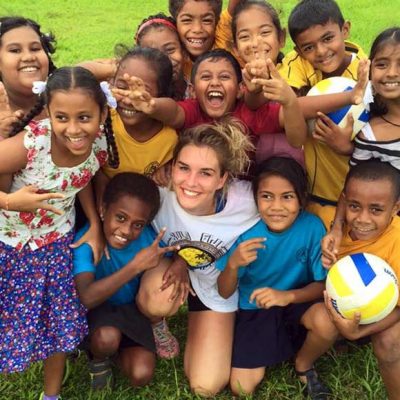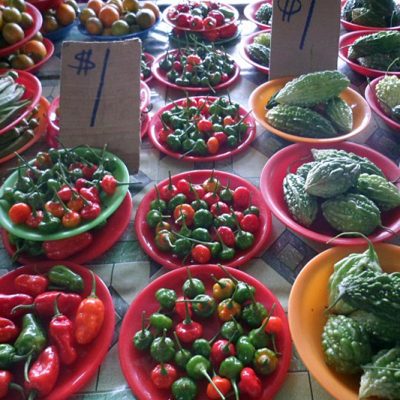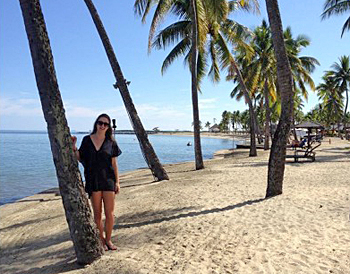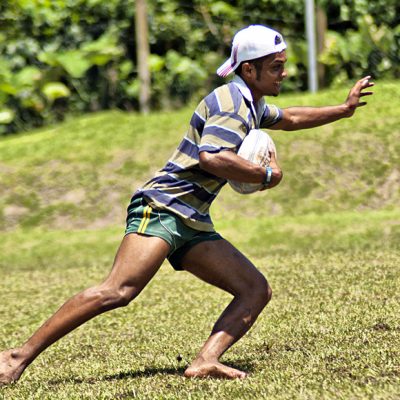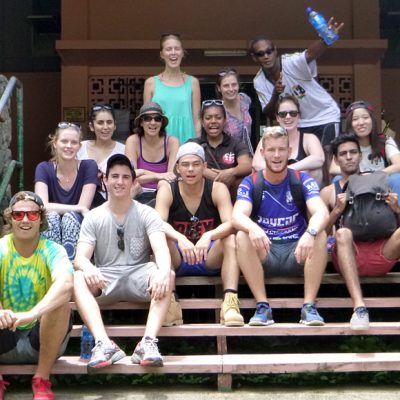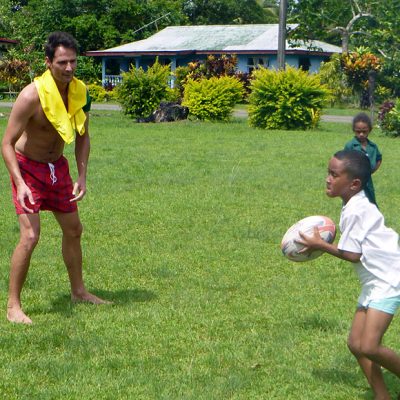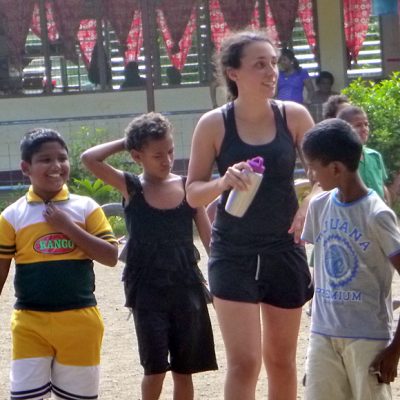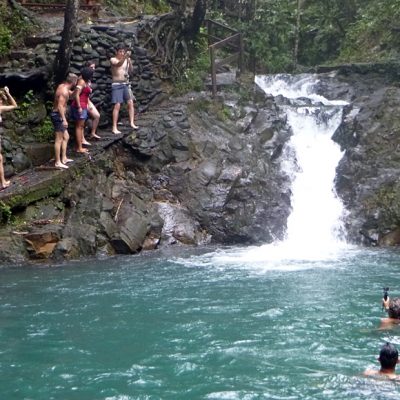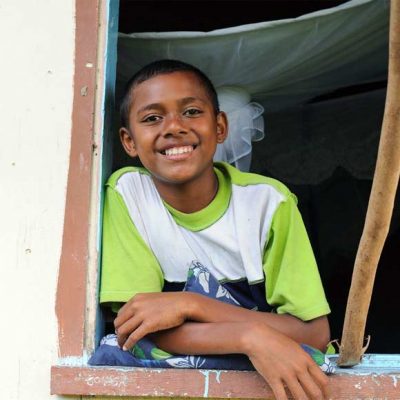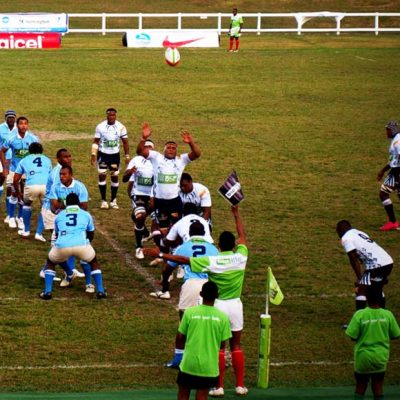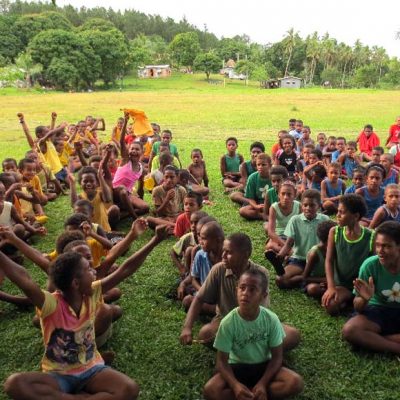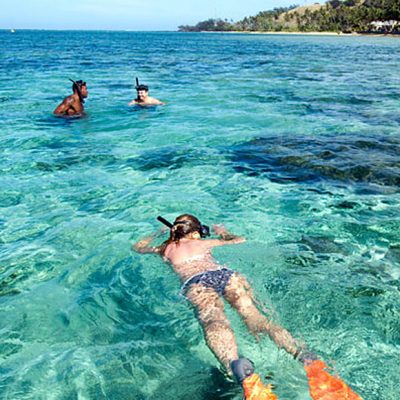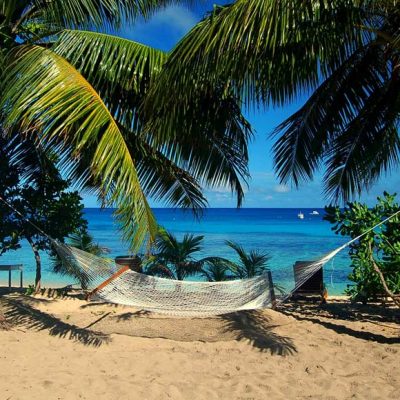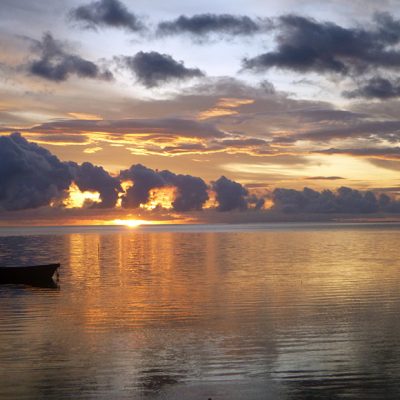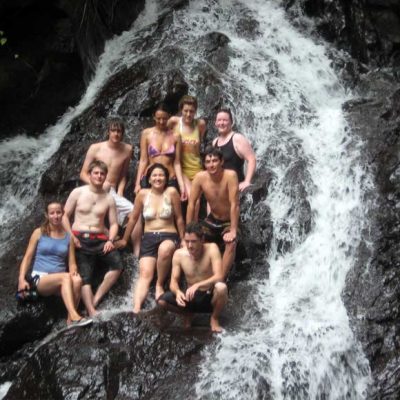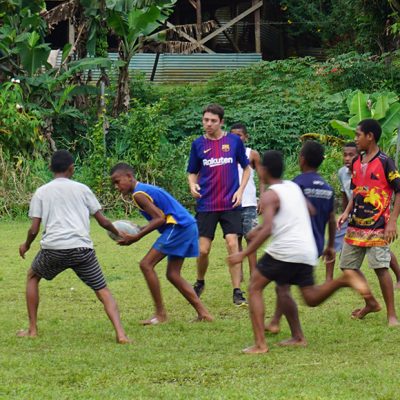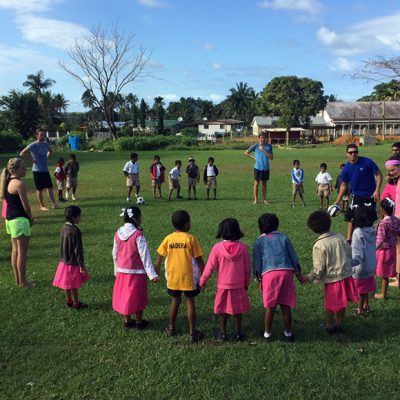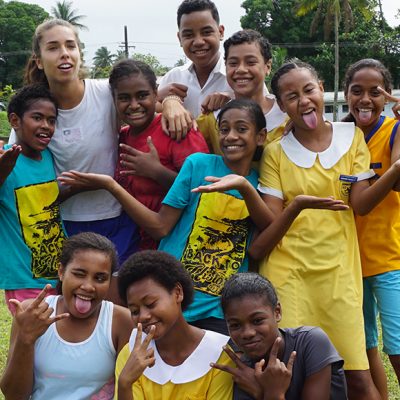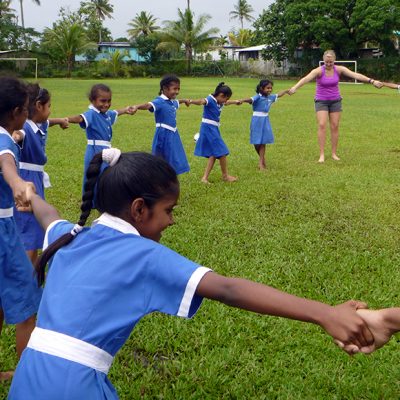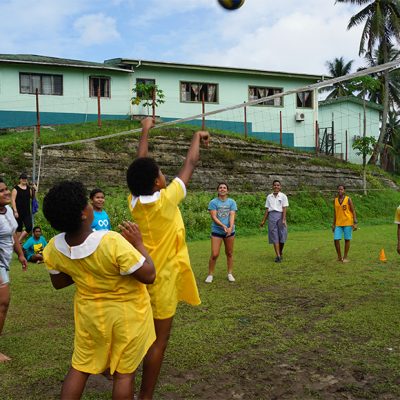 Arrival LocationNadi International Airport (NAN) or Nausori International Airport (SUV)
Take part in this incredible sports coaching project in the paradise South Pacific island of Fiji and discover not only a truly unique sports experience, but also arguably the world's friendliest nation of sports lovers! Share your sporting skills in schools in the disadvantaged areas around Fiji's capital city, Suva!
Sport in Fiji
Traditionally Fijians are renowned for their unrelenting passion for rugby union and particularly Rugby Sevens, in which they have excelled over the years thanks to the inherent pace, fitness and athletic physique of the Fijian people! Fijian's love to keep active, and sport is more of a way of life in this tranquil region of the world, with the local kids jumping at the chance to get a ball in their hands, or at their feet, and showing off their skills.
Although rugby is undoubtedly the national sport of Fiji, we ask for our volunteers to be proactive and creative when running their coaching sessions, and introduce a range of different sports and recreational games. By keeping the sessions dynamic, our volunteers can give the kids they work with a wide range of experiences and the opportunity to experience and understand sports that they would not normally have the opportunity to try.
Multi-Sports Coaching Placement
Located in Suva, the buzzing capital city and cultural centre of Fiji, this hugely rewarding and enlightening project has been put in place to provide a link and build relationships between travellers and the local schools and communities in the villages on the outskirts of Suva. By using sports as a tool for improving educational development, social and interpersonal skills, and also cultural understanding for the local kids and young adults, your work as a volunteer will be diverse and incredibly fun!
Working with schools in local region, you will travel for approx. 30 mins per day into the villages around Suva. Here, you will get to know the local teachers and pupils who will be really enthusiastic to take in all that you have to teach them. You specific placement schools will be dependant on the local needs at the time of your visit.
Multi-Sports Coaching Role
The main aim of your time coaching in Fiji will be to impact the social, educational and sporting development of the kids you work with in a positive way! Working in different communities around Suva will give you a diverse experience, assisting a range of local sports coaches, sharing your skills and experience to guide the kids in the right sporting direction.
Your coaching role will be a great way for you to explore your own skills and develop your coaching style through teaching the rules that govern each sport, teaching basic skills and techniques, organising matches and recreational games, and educating the kids about sportsmanship, respect and fair play within sport.
Introduction Week
To make sure you are really clued up on all things Fijian and are operating on Fiji time by the time you start your coaching project, you first week will consist of a whole host of awesome cultural activities, sightseeing trips, and ice-breakers for you and the other volunteers. From learning to cook Fiji style, picking up some useful Fijian lingo and trips to some of the best sports in and around Suva, this is the fantastic way to kick start your trip!
CRB/DBS (Criminal Records Bureau) Check
It is required that participants complete a CRB/DBS (Criminal Records Bureau) check in order to take part in this project. We can provide this service for you at an additional cost because some people may already have one that is valid (please get in touch for more details).
Multi-Sports Coaching Projects in Fiji
Fiji is the ultimate place to spend your gap year, career break or student holidays. Experience the lush rainforests, crystal clear waters, white sand beaches, and of coarse the friendly locals and the passion for all things sporty. Fiji is a must for all passionate travellers!
You can arrive on any weekend of the year with our preference being that you arrive at the airport on a Sunday between 06:00 and 18:00 in order to receive a free airport transfer to the accommodation in Suva. If you fly into Nausori International Airport (SUV) the transfer time is approx. 30 mins. If you fly into Nadi International Airport (NAN) the transfer time is approx. 4.5 hours. However, air flights to Nadi maybe considerably cheaper.
Visa
British Nationals will not require a visa for the first 90 days of their visit in Fiji. It's very important that on arrival you state on the immigration card that you are visiting Fiji as a tourist. If you tick you are there for business or any other purpose, you may only be given a 14 day permit which will not be renewed in-country. This is something we cannot take responsibility for.
We recommend you research this yourself depending on what Nationality you are.
Introduction Week
During your first week in Fiji you will have a jam packed schedule to get you in the Fijian flow. We will help you to settle into your home from home by showing you around some of the hotspots in Suva and the surrounding areas of Fiji's cultural epicentre. From Fijian language and cookery, to exploring the amazing natural environment, from beaches to rainforests.
You will will start with a brief into into what to do and what not to do, so that you do not make any cultural faux pas during your stay! Our friendly team will take you through how best to settle in and become one with the Fijian way of life. By exploring the local area you will soon find your feet, with guided tours around Suva, the Colo-I Forest Reserve and more, as well as welcome meals and opportunities to get to know the volunteers that you will be sharing the experience with! Here is a break down of the week long introduction itinerary:
Sunday – Arrival
Monday
09:00 -11:30 Introduction to Fijian culture, traditions and do's and don'ts
12:00 Lunch
14:00-16:30 Community survey and Suva City Tour / Visit fresh market / Suva Harbour / Suva town / Cinema
17:30 Dinner
Tuesday
09:00-11:00 Fijian Language Class
12:00 Lunch
14:00 Fijian Souvenir class (Weaving, Carving, Painting)
17:30 Dinner
Wednesday
09:00-11:00 Fijian and Language class
12:00 Lunch
14:00 Cooking Class
17:30 Dinner
Thursday
09:00- 11:30 Visit Suva Museum and Centenary Methodist Historical Church
11:30 Visit Colo-I Forest Park (Picnic Lunch at Colo-I forest park at 12:00)
17:30 Welcome Party
Friday
09:00-11:00 Project Training
12:00 Lunch
13:00 Visit Project Placement
17:30 Dinner
Accommodation
To make sure you are comfortable and happy during your time in Fiji (not sure why you wouldn't be – your in Fiji!) we will provide you with accommodation in a comfortable volunteer house in a quiet residential suburb of Suva. The house has shared facilities, including dorm bedrooms accommodation 4 – 6 per room, sharing with fellow volunteers, and shared toilet and show facilities. All meals will be cooked on site by our in-house team so you can sit down with all the other volunteers for each meal.
The house is well equipped throughout with refrigerators for storing your personal food items, and bathrooms with hot water, and wall fans to make sure your are cool during those hot Fijian days!
We request that all participants are environmentally friendly and aware of their surroundings during their stay in Fiji, being stringent on everyday items such as water, paper and electricity.
Accommodation
For the duration of your stay in Fiji, you will be staying in basic but comfortable volunteer house, with dorm style accommodation with all the facilities you need.
Food
Three nutritious meals will be provided during the week (Monday – Friday). Two meals will be provided per day at the weekend.
Airport Pick-up
You will be met at the airport by a member of the in-country team and taken back to your accommodation.
Training
Full project induction and orientation will be provided during your intro week.
Support
Pre departure help and advice; local in country team; 24 hour emergency support.
Excursions & Activities
All entrance fees are included for excursions and activities during your intro week (as per itinerary on Extra Info tab).
Transport
Transport to and from your sports project and intro week locations will be provided by our in-country team. Transport will include public and private: taxi, bus, boat, bicycle. Participants will be expected to walk to and from locations when travelling short distances.
Flights; Travel Insurance; Visa; Vaccinations; CRB / DBS Check; Airport Drop-off; Spending Money
You will be met on arrival. Full details will be provided once you have booked your trip with us.
Preferred Duration
We advise volunteers to come for as long as the can in order to make the post of the project, social and travel opportunities. 2 weeks is the minimum but we believe 4 or more weeks will have greater value for you and the local community.
Typical Hours
Volunteering activities will take place for 3 – 5 hours per day. with evenings and weekends free for excursions and additional activities.
Pre-requisites
Participants must complete a DBS/CRB (Criminal Records Bureau) check to be eligible for this project. No previous coaching experience or qualifications required, however relevant playing experience would be required. Participants are expected to be friendly, adaptable and creative when working with the kids during their coaching sessions.
Ideal For
Sports Coaching in Fiji; Rugby Coaching in Fiji; Football Coaching in Fiji; Netball Coaching in Fiji; Gap Year Sports in Fiji; Career break Sports Opportunities; Playing sport in Fiji.
Multi-Sports Coaching Project in Fiji, Suva
Arrival LocationNadi International Airport (NAN) or Nausori International Airport (SUV)
Travel dates are flexible
Suitable for ages 17 to 70
Most participants are between 18 and 25, so please be aware of this. We do welcome older people because of the value and experience they bring to the community.
---
"This sports project was incredible and so much fun. Experiencing the warmth of the Fijian people will stay with me forever."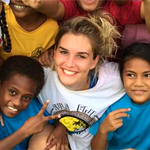 Megan Nadine
"Coaching rugby to the kids in a rugby mad nation was so much joy and I even got to watch an international match whilst in Fiji."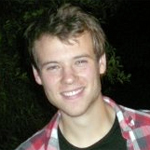 Matt Henessey