"What are my impressions of my volunteering work in India? The first week is honestly, a little chaotic and a lot of travelling, but its melts the group you travel with together and you have lots of fun. In Palampur we enjoyed ourselves a lot and had lot of fun during the work.
Volunteer Cricket Coaching Project
I'm very happy that I made the decision to go to India, and not just because of the impression of the culture, religion, and daily life in another country. It is more because of the talks sitting around the campfire, getting chai in small cafes next to the street, playing cricket with the staff, living without many western standards, being greeted by shopkeepers in Palampur, jumping on over crowded buses, sitting next to the river and having a close look at the Himalayans… and the strong feeling that I'm happy to be here, this is the best time of my life.
Coach Cricket in Udaipur, India
The cricket volunteering and the staff made this the best 12 weeks of my life. To see how positive the community reacts on the work of the volunteers, forces you to do your best to leave a good impression."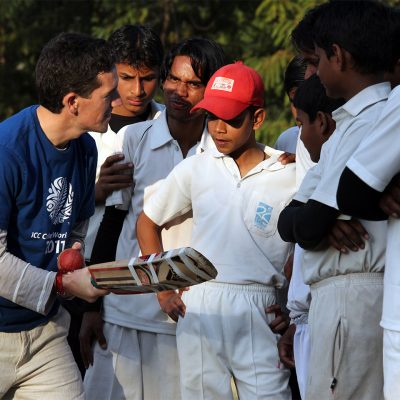 durations start from
14 days