Higher Level Football Coaching in Argentina, Buenos Aires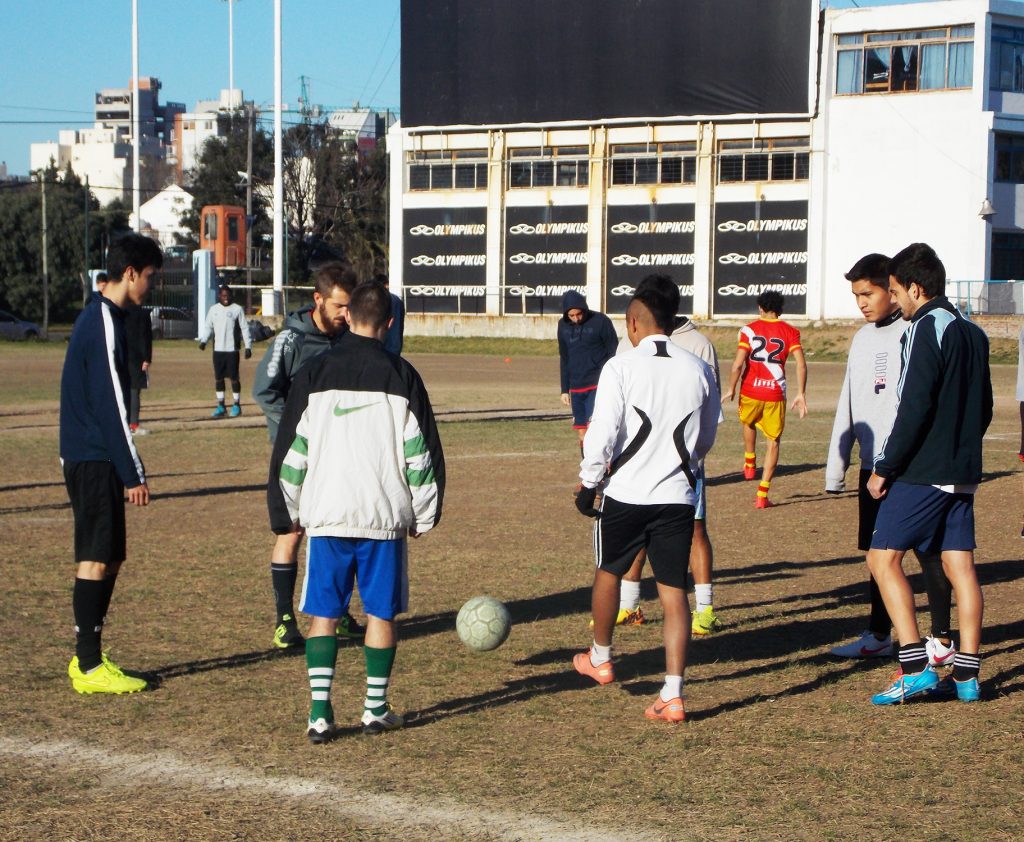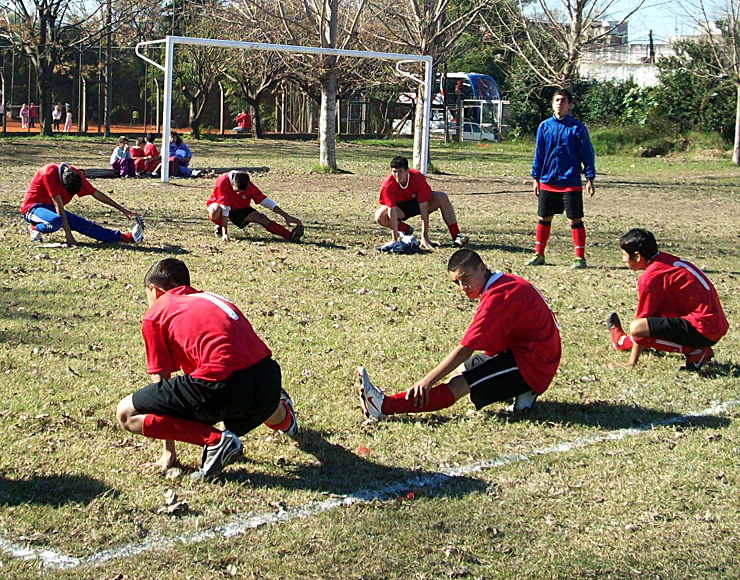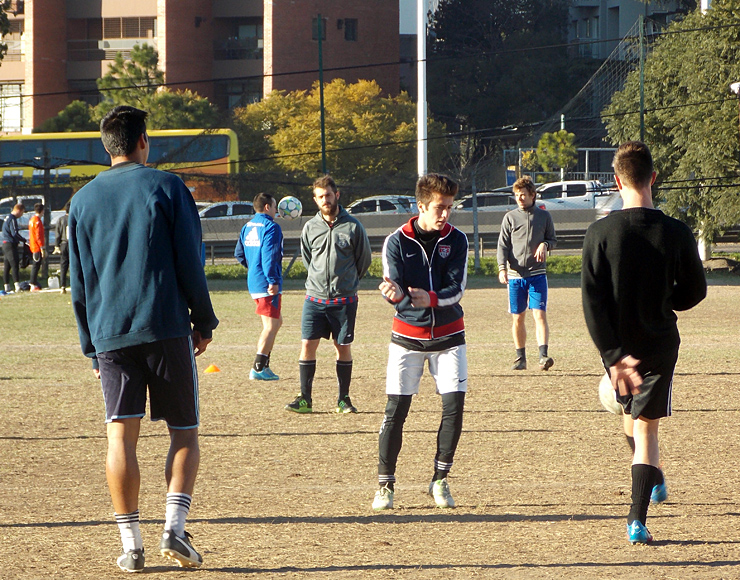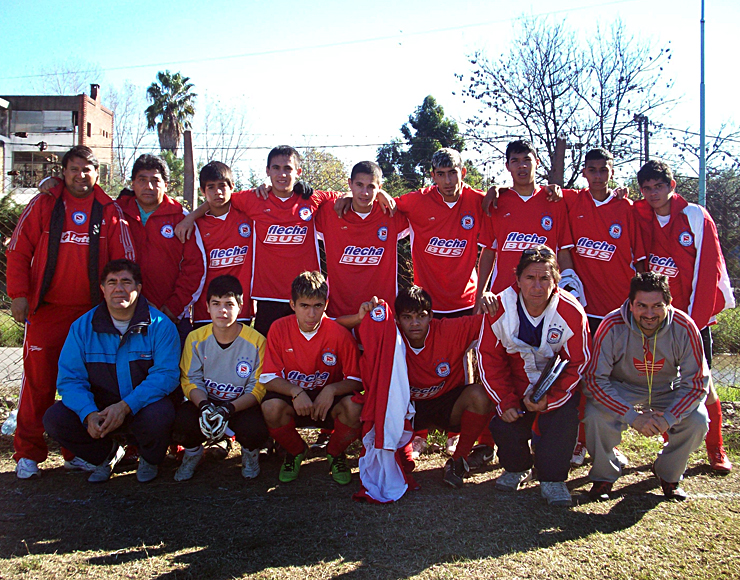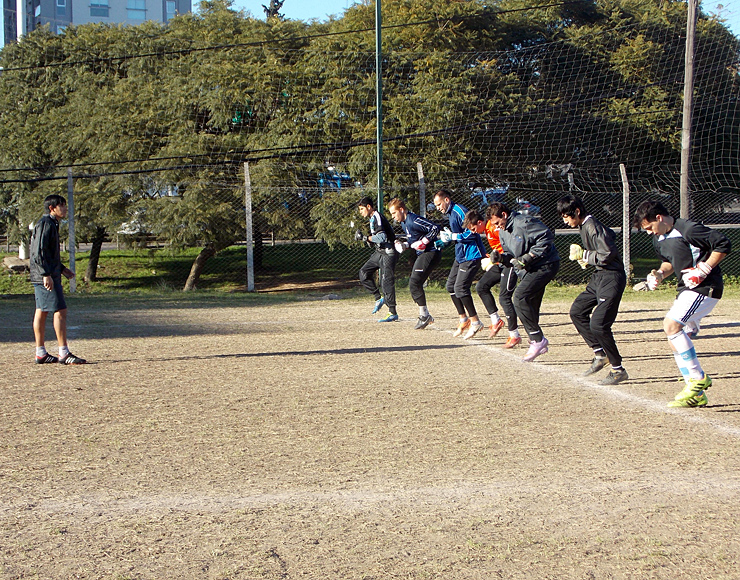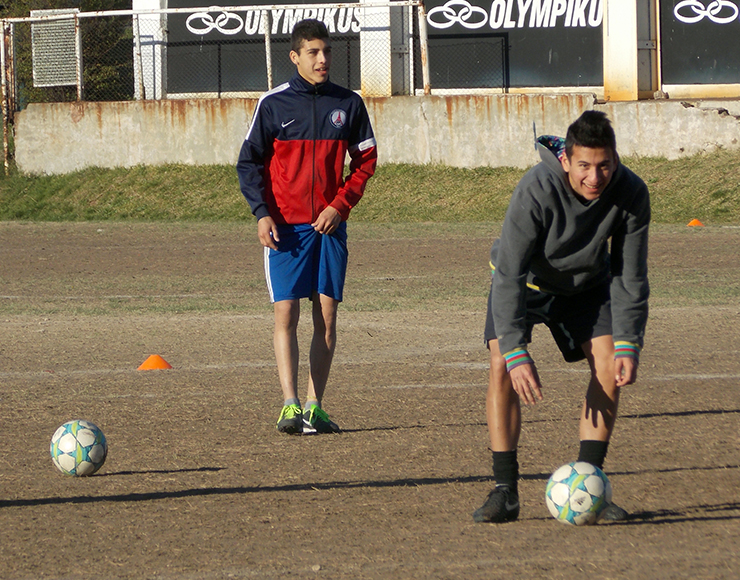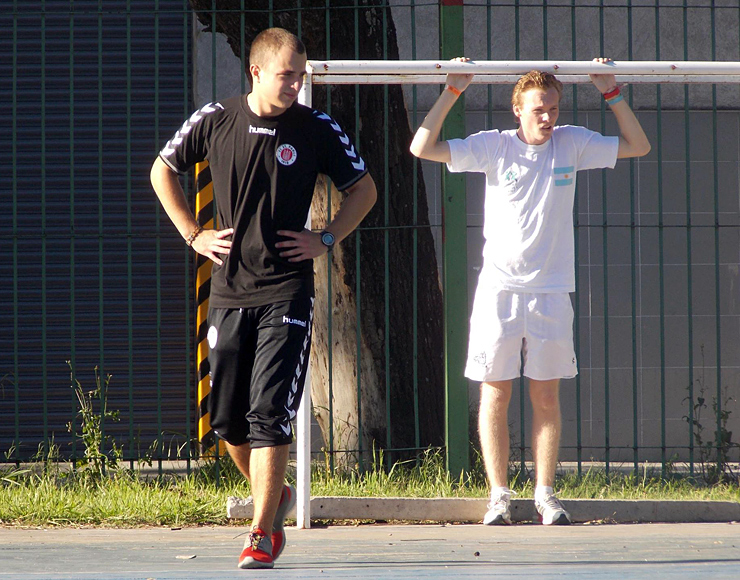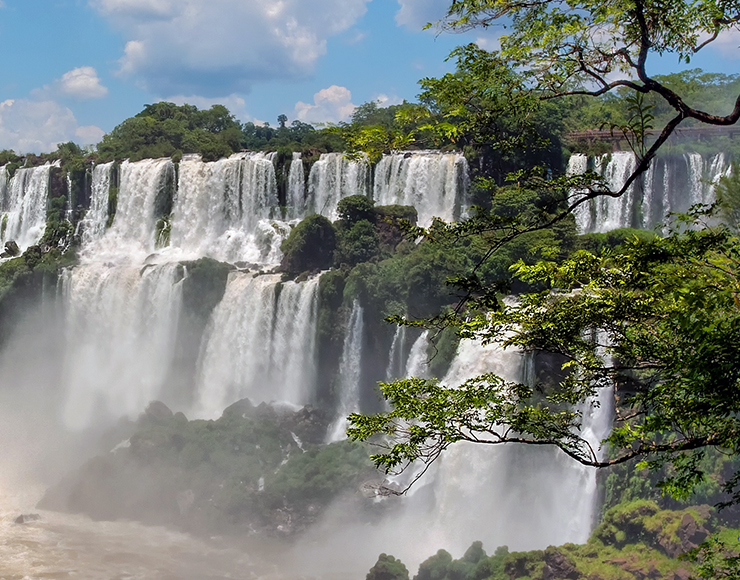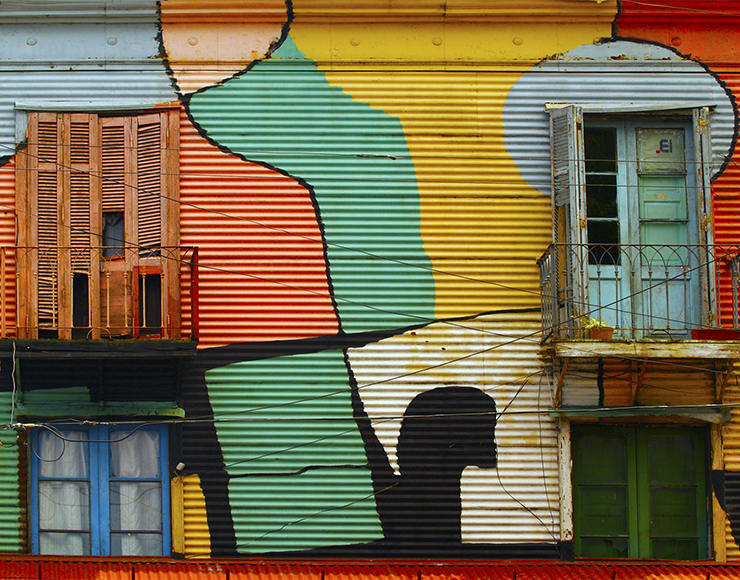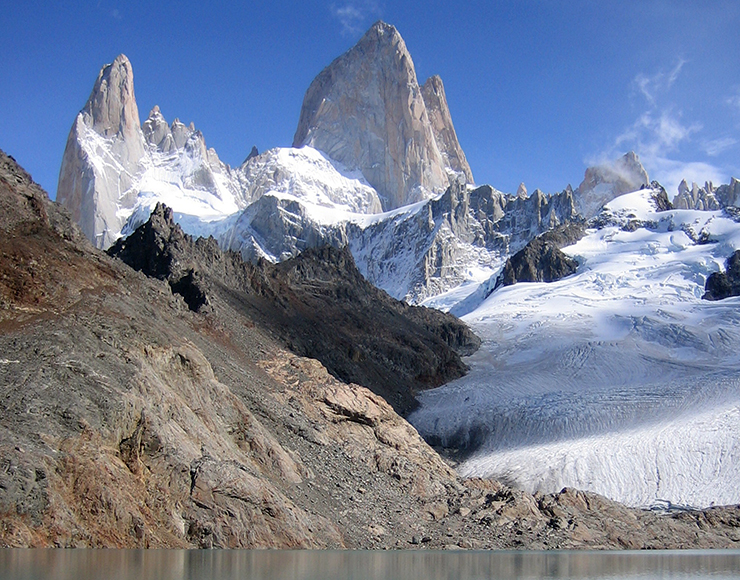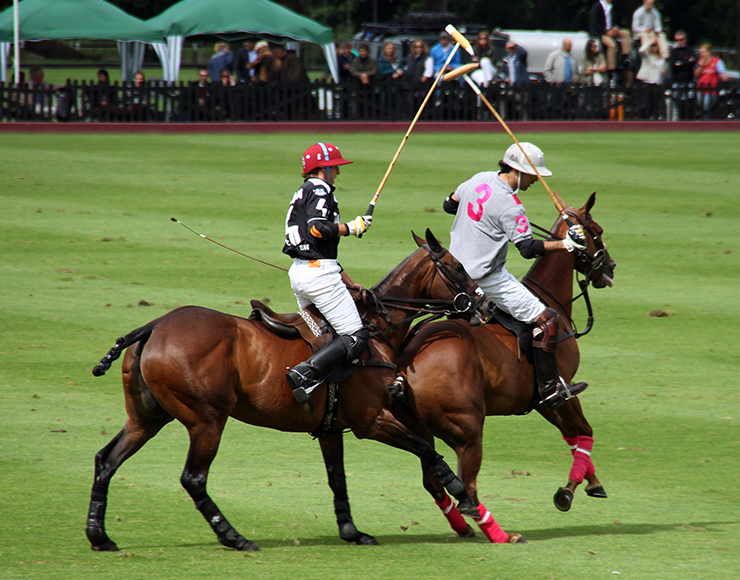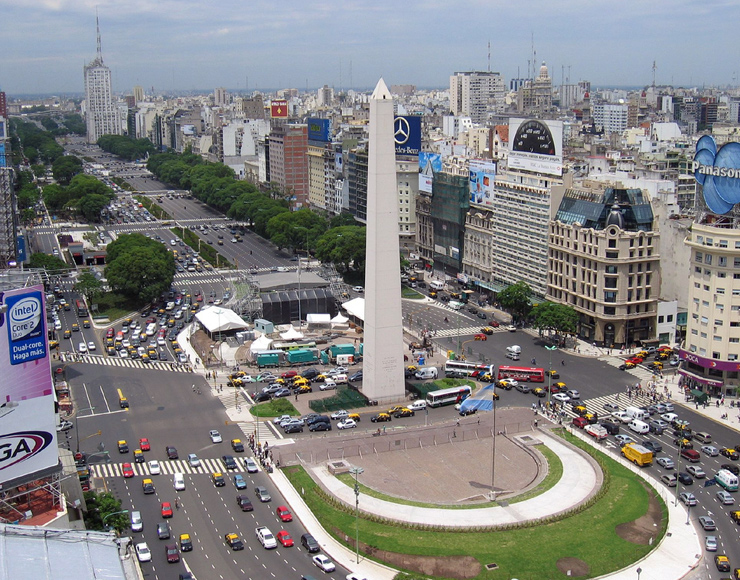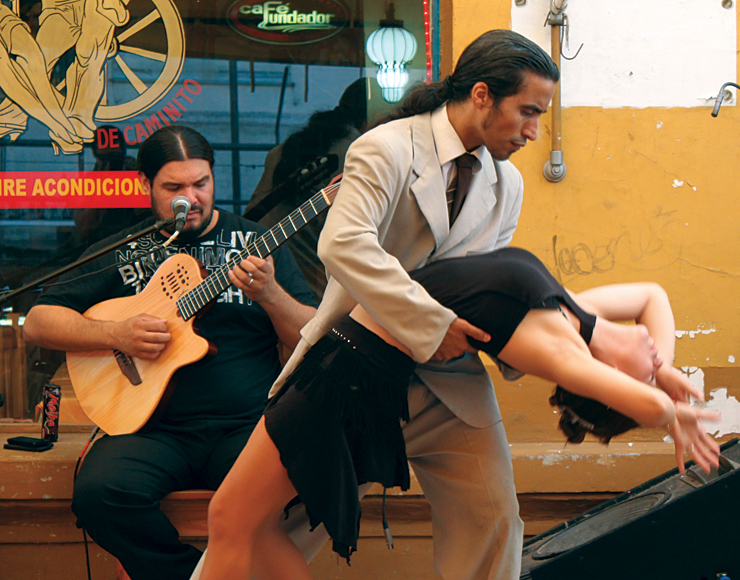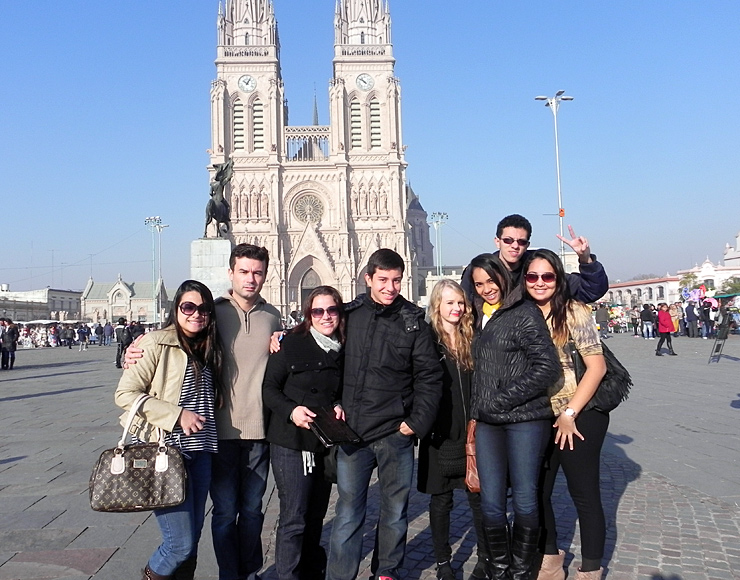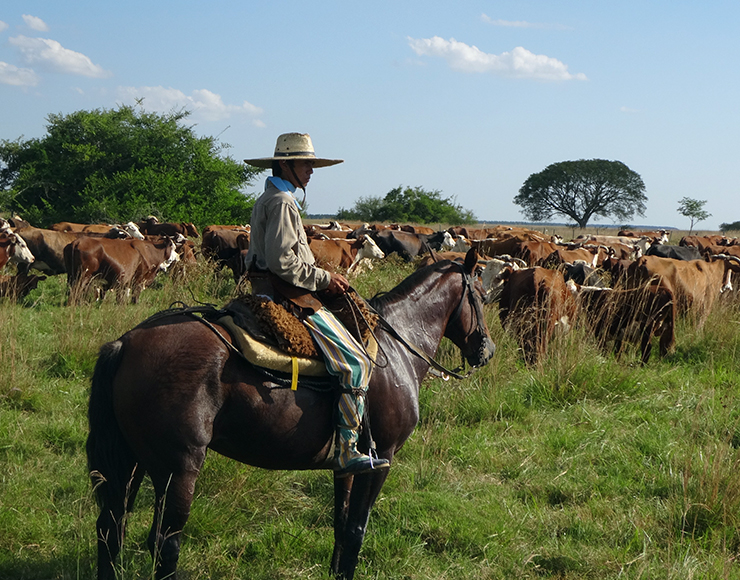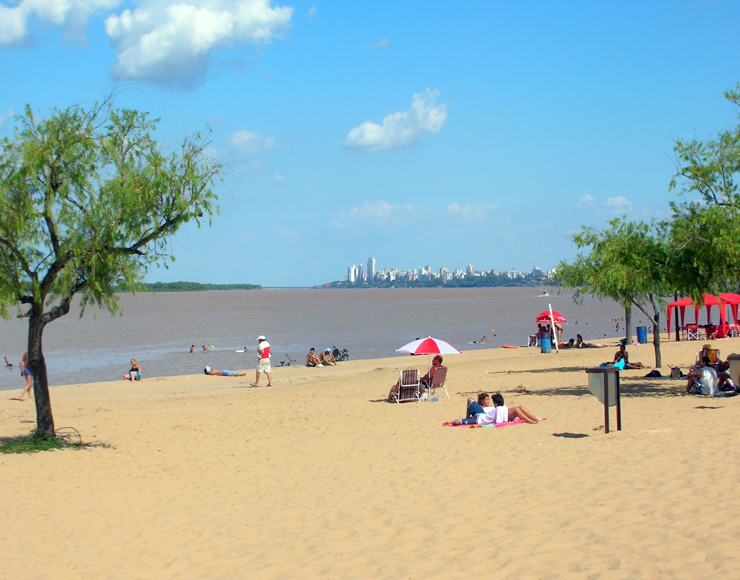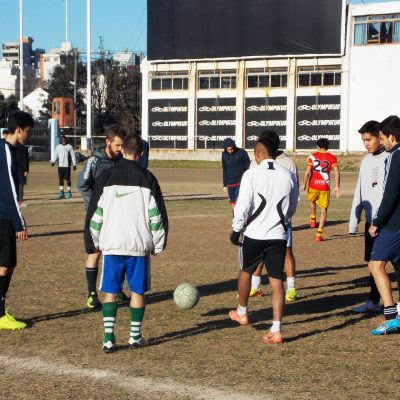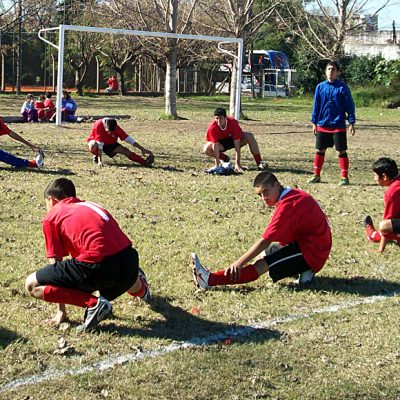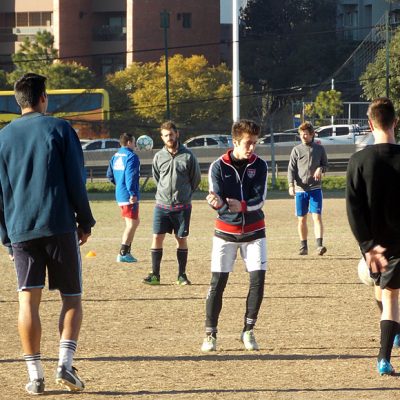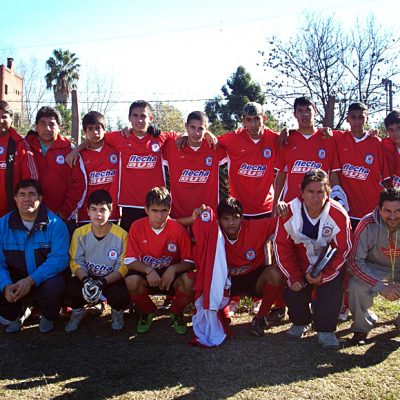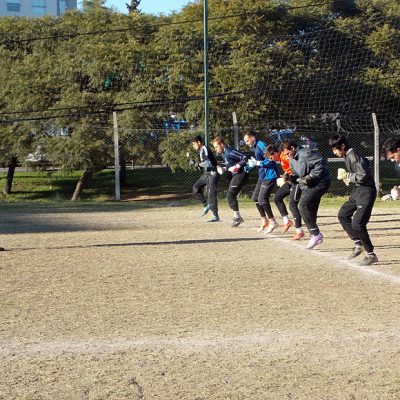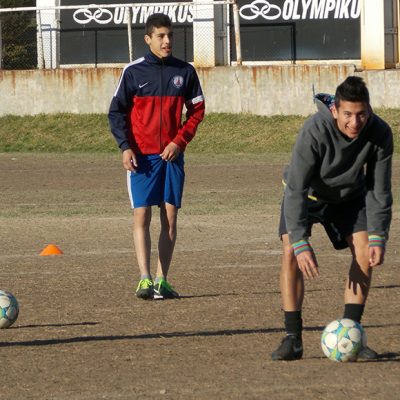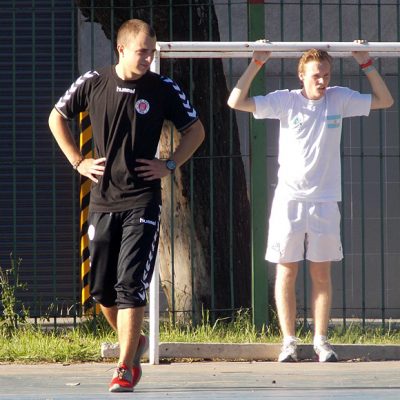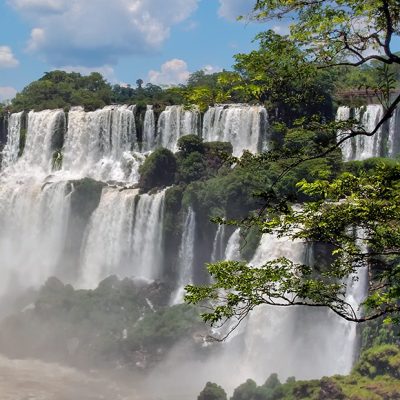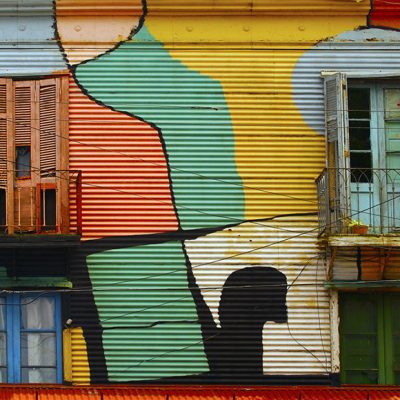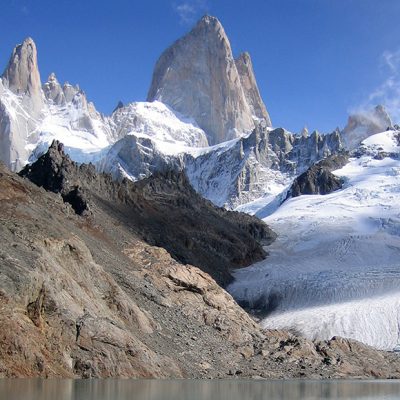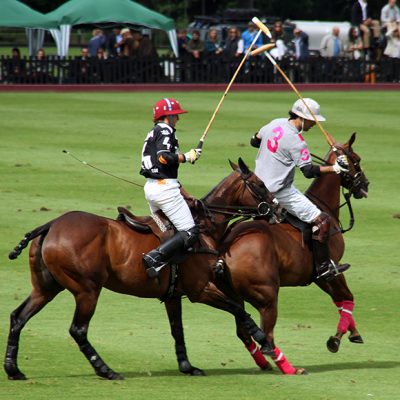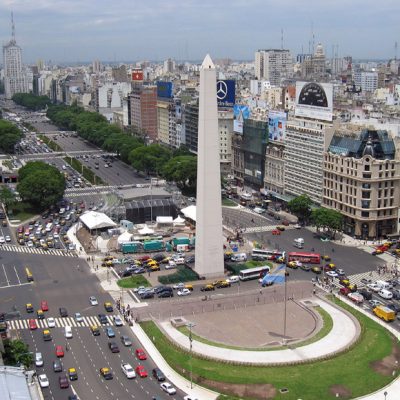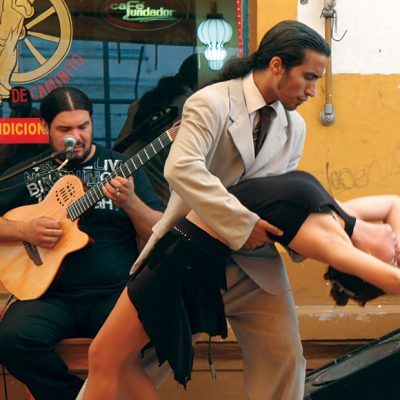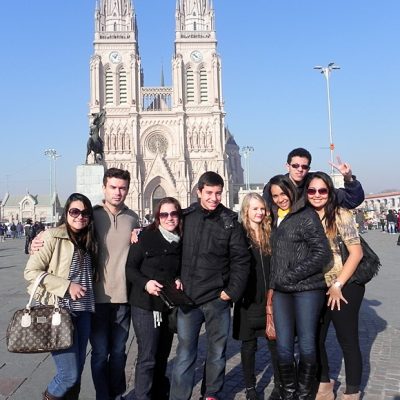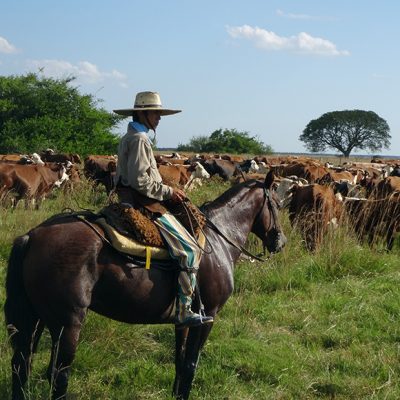 Arrival LocationBuenos Aires Ezeiza Airport (airport code EZE)
Join our higher level football coaching internship placement in Argentina and build on your coaching experience whilst running training sessions for higher quality semi-professional players in an established club in Buenos Aires.
Higher Level Football Coaching in Argentina
Whether you are a qualified football coach, or currently working towards a sports coaching (or related) degree, there is no better way to develop your coaching skills than gaining experience working with high quality players and coaches in the spiritual home of football, South America!
It is hard to think of football without thinking about the formidable South American teams that have dominated many international tournaments over the years, so for any football play or coach, the opportunity to coach, and play your favourite sport in this amazing continent, with some incredibly talented footballers is something that will no doubt set you on the way for a lifelong passion and hopefully a career in football.
Your Football Coaching Internship
Your higher level coaching placement would take place in the weekday mornings for approx. 2 – 3 hours (each day, Monday – Friday). The internship placement would involve assisting local coaches in daily training sessions, coaching adult players of a range of nationalities. The players have travelled to Buenos Aires from surrounding South American nations and further afield to pursue their careers playing football in the Argentinean football leagues.
The club trains up these out of contract players, maintaining their fitness and skills, with the hope of the promising players breaking into the local clubs through the regular trials and selection days. The coaches and players are of a high standard, so you would have a great opportunity to develop your coaching skills as well as build on your Spanish language skills.
Please note that specific times will be determined at your time of visit, so you will need to be flexible around this.
Your Higher Level Coaching Role
As an assistant coach at your internship placement, you will have a range of duties, including assisting and supporting the club coaches in developing skills and fitness drills for the players in order to build up their cardio and their skills accuracy in the run up to club trials and selection days. As you develop and your confidence grows within the group of players, the head coaches will give you more responsibility within training sessions, so that you can stamp your mark on the sessions with your own style of coaching, introducing your own drills and taking the lead.
Another role as higher level coaching intern will be to accompany the club's promising footballing talent to trials at some of the clubs in and around Buenos Aires. This will involve liaising with the other coaches about possible candidates for trials, as well as communicating with the scouts and coaches from the trialling clubs to arrange timings and schedules.
Higher Level Coaching Internships Abroad
As a qualified coach or coach in training, there is no better way to gain valuable experience to benefit your future career than travelling overseas and experiencing coaching at a higher level. Higher level coaching internships abroad are a great way to supplement your Sports Coaching degree or coaching qualifications.
CRB/DBS (Criminal Records Bureau) Check
It is advised that participants complete a CRB/DBS (Criminal Records Bureau) check in order to take part in this project. We can provide this service for you at an additional cost because some people may already have one that is valid (please get in touch for more details).
You can arrive any 1st and 3rd weekend of the year, with our preference being a Sunday arrival at the airport ready to start projects on the Monday. We will pick you up from the airport.
Please note the following times of year may disrupt trips but we will make every effort to provide adequate activities whilst you are with us:
– In Jan you can start on the 2nd weekend until the end of Jan (approx 3 weeks).
– There are no trips running in Feb.
– Mid Jul to 1st week in Aug – school winter holidays – no morning sessions
– Mid Dec to 1st week of Jan of preceding year – Not available due to Christmas holiday.
Visa
British Nationals will not require a visa to enter Argentina for up to 90 days. You can check your visa requirements by visiting the Argentine Embassy website.
Equipment Donation
We believe that in order to develop a long term social sports project it is crucial the resources are made available to make a positive impact in the local community. Therefore part of the fee you pay goes towards buying decent equipment for beneficiary organisations in Argentina. You will often get to use this sports equipment during your project and it is always left with the community when you leave. In some cases, an equipment donation may not be appropriate so a financial contribution is made instead.
Spanish Lessons
Argentina is a Spanish speaking country so you will really benefit from having a basic understanding of the language. If, however, you are not a confident Spanish speaker, you can take lessons at our language school in Buenos Aires when you arrive, and also during your sports project. The school offers groups lessons and personal one-to-one tuition from native Argentineans who will help develop your understanding of both the local language and culture in which you are living. Beginners, intermediates and advanced levels are all very welcome at the school and all will benefit greatly from their time there.
The language school also incorporates a number of social and cultural activities into your learning. This will allow you to really discover the local cuisine, traditional dancing and cultural experiences in the city, as well as building good friendships with your teachers and other participants on the course.
The language school runs lessons for 4 hours in the morning. You can therefore attend lessons during the morning and work at the volunteer placement during the afternoon. It does cost a little extra to attend the language school, but the benefits really are priceless. Not only will you be able to build stronger relationships and immerse yourself in the local culture, you will leave Buenos Aires with a transferable skill you can use for the rest of your life.
Social Life in Argentina
Social Life in Argentina represents an important part of daily life. People from Buenos Aires are commonly know as the "porteños" who have the reputation of being quite talkative. Not surprisingly, you will come across loads of cafeterias where people meet up and have long conversations. This particular porteño`s characterisctic will easily help you to meet likeminded people who love sport and love travelling. Therefore, by joining a local team club you will meet a great bunch of locals who will help you settle in rapidly and also teach you some Spanish slang!. In addition, our in-country team organises a variety of social activities to bring volunteers together, to share their experiences and, above all, have a good time.
Travel and Adventure in Argentina
Argentina is well-known for its amazing diversity of landscapes and also its vast extension from North to South. It is not by chance that it has become a very popular volunteer travel destination over the last couple of years. You will get ample opportunities to head out of Buenos Aires and explore the local area at weekends. A popular volunteer activity is to visit a farm on the outskirts of Buenos Aires and discover the beauty of the surrounding landscapes while getting to know local villagers!
There are plenty of things to do in Buenos Aires; from attending tango sessions to experiencing a traditional Argentine steak. Lets us know if you can finish it! It is a cosmopolitan and cultural city which has been developing over recent years. The so called Paris of South America gives its name to historical buildings and impressive palaces. Therefore, if you love sports and would also like to experience a taste of an interesting and colourful culture then Buenos Aires is a must-visit!
Playing Sport in Argentina
Besides the placement, we appreciate that you might want to keep up with your own sport and fitness. Therefore, we have developed a number of opportunities for you to train and play in the sport you love. Apart from the fun of playing in a competitive environment you will also soon see what a great social opportunity this is to meet knew people a share sporting experiences. This will undoubtedly improve your Spanish and will give you greater insight into the lives of Argentineans and how they like to socialise. Therefore, you will have the opportunity to play your sport, learn Spanish in a fun environment while building cross-cultural friendships.
Accommodation
Accommodation represents an important part of the social atmosphere in Argentina. Subject to volunteer numbers you will either be placed in our shared volunteer house / student residence in Buenos Aires, living with the other sports coaches who are in-country at the time, or placed in one of our homestay accommodations, living with a local family in the city. The accommodation is centrally located to your volunteer project with shops and other useful amenities close by.
Airport Pick-Up
Included on arrival date. Ask us for details if you are arriving early.
Accommodation
Shared house / student residence accommodation; Basic but comfortable; Shared rooms; Shared kitchen; Shared toilet / shower facilities; shared with other volunteers.
Breakfast
Breakfast is included at the accommodation, so please budget for lunch and dinner.
Training
Full project induction and local orientation given on arrival.
Support
Pre-departure help and advice; Local in-country team; 24 hour emergency support.
Flights; Travel Insurance; Visas; Vaccinations; Lunch and Dinner (Budget GBP £8 -GBP £10 per day), Spending money; In country travel; Laundry service; Extra activities not on itinerary.
You will be met on arrival. Full details will be provided once you have booked your trip with us.
Preferred Duration
We would like participants to come on preferably an 8 or 12 week trip if possible. This ensures better management of the project and also helps you get the most from the social activities and group travel opportunities on offer. However, it is possible to come for any duration from 4 to 12 weeks.
Typical Hours
Higher level football coaching takes place on weekday mornings for 2 – 3 hours. There will also be opportunities to coach at the mass participation volunteer projects on weekday afternoon/evenings.
Pre-requisites
Participants will need to have completed their level 2 coaching qualifications (or equivalent), or have completed at least 2 years of a Sports Coaching (or relevant) degree. Contact us for further details. You will also need to have a basic level of Spanish.
Ideal For
Higher Level Football Coaching in Argentina; Football Coaching Internship in South America; Football Coaching Abroad; University Sports Placement; Sports Coaching Overseas; Higher Level Sports Coaching in South America.
Higher Level Football Coaching in Argentina, Buenos Aires
Arrival LocationBuenos Aires Ezeiza Airport (airport code EZE)
Travel dates are flexible
Suitable for ages 20 to 70
Most participants are between 20 and 25.
---
Nearby Trips