Rugby Coaching Project in South Africa, Port Elizabeth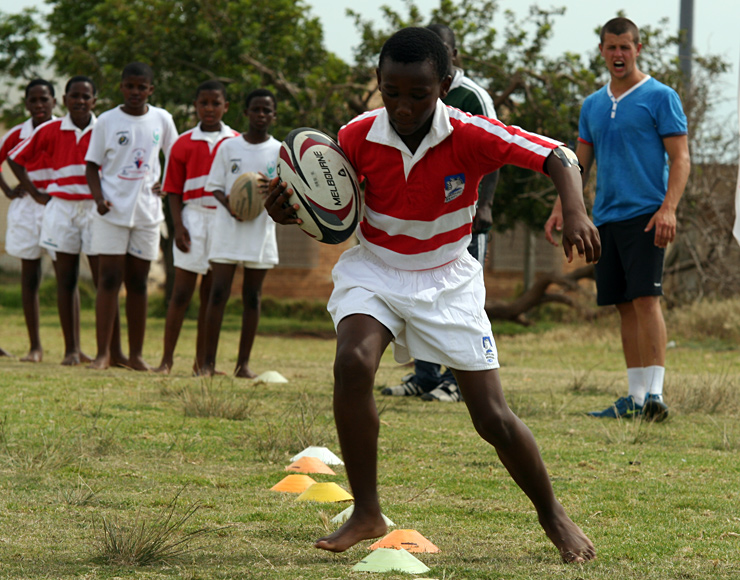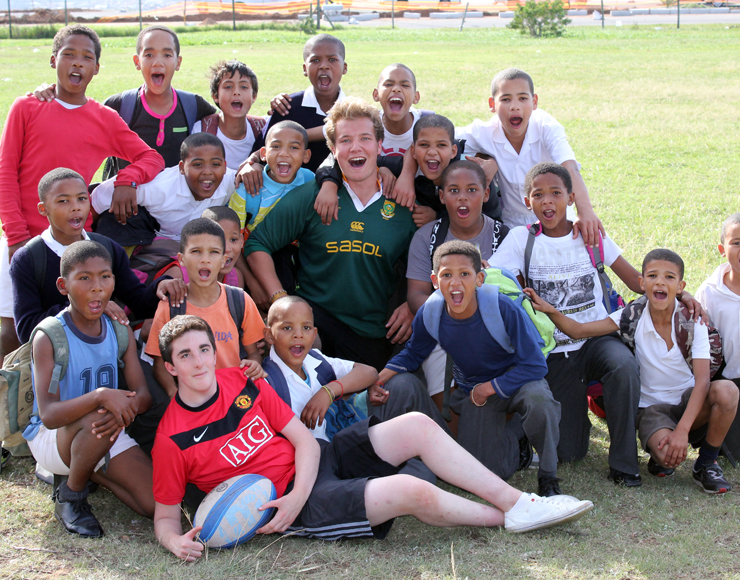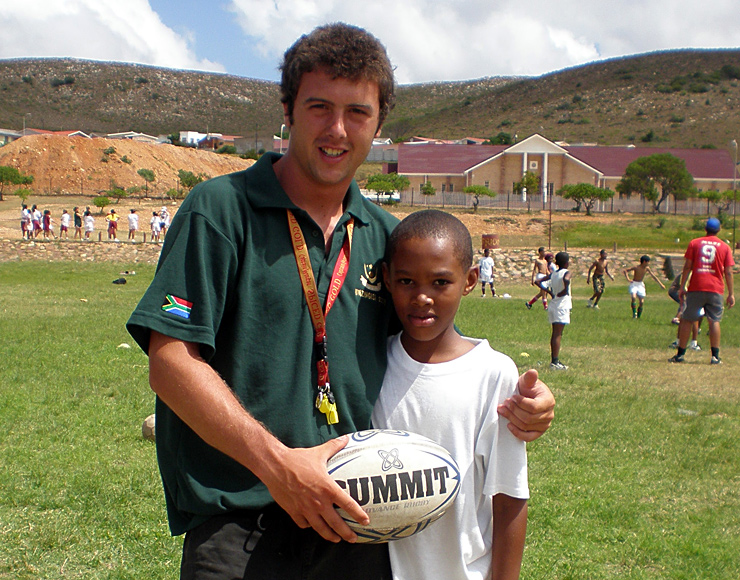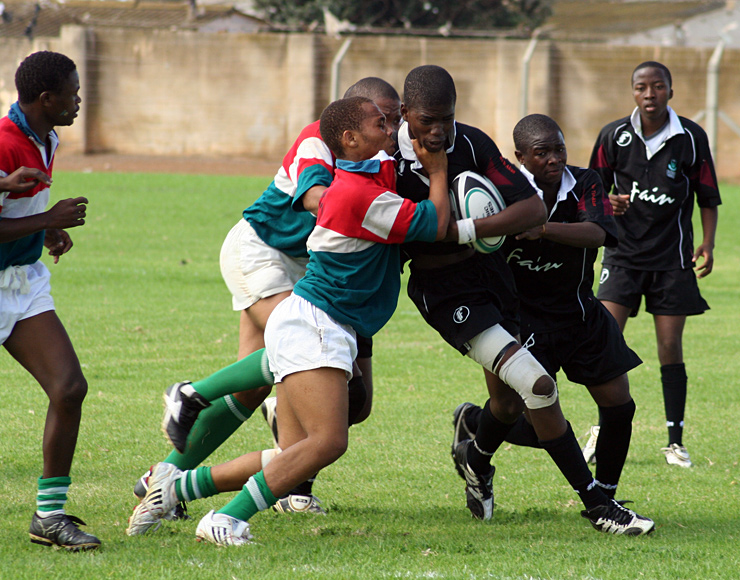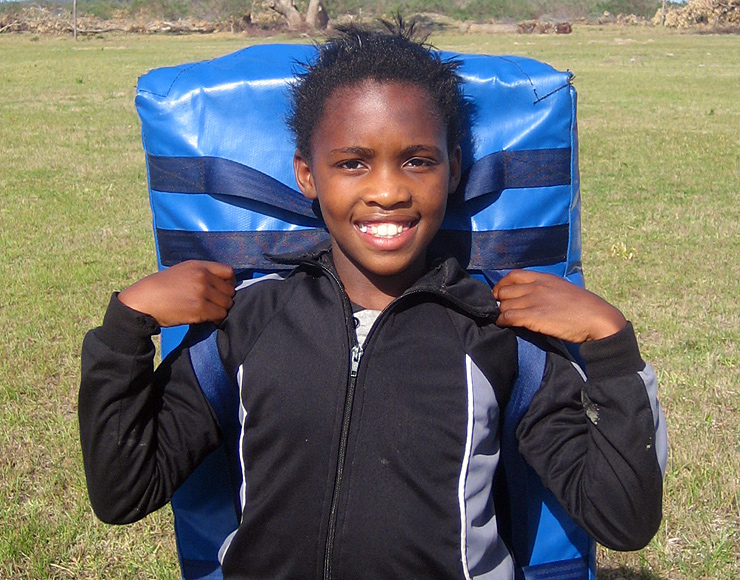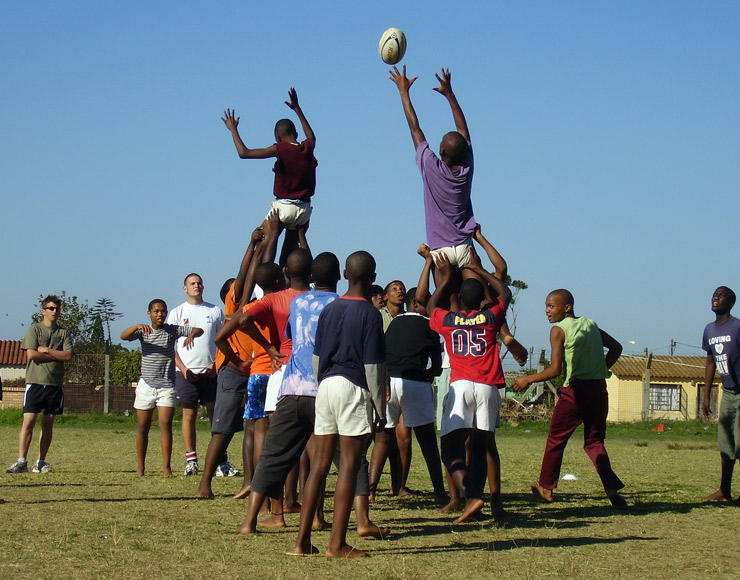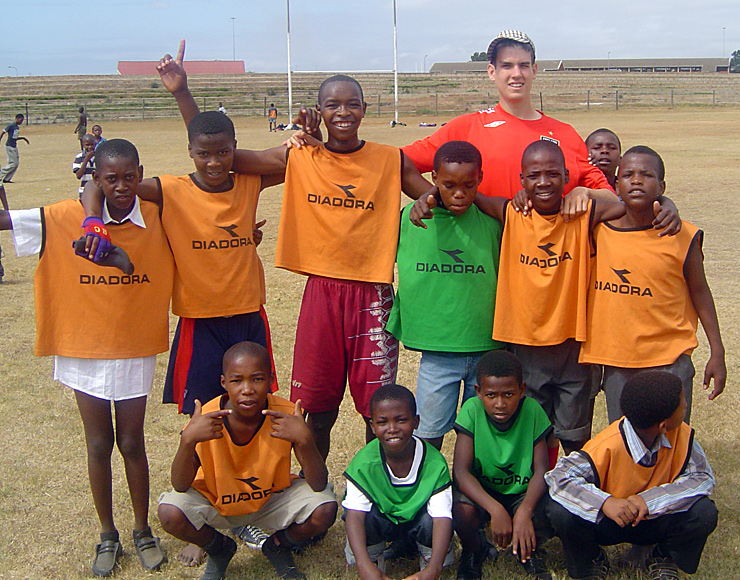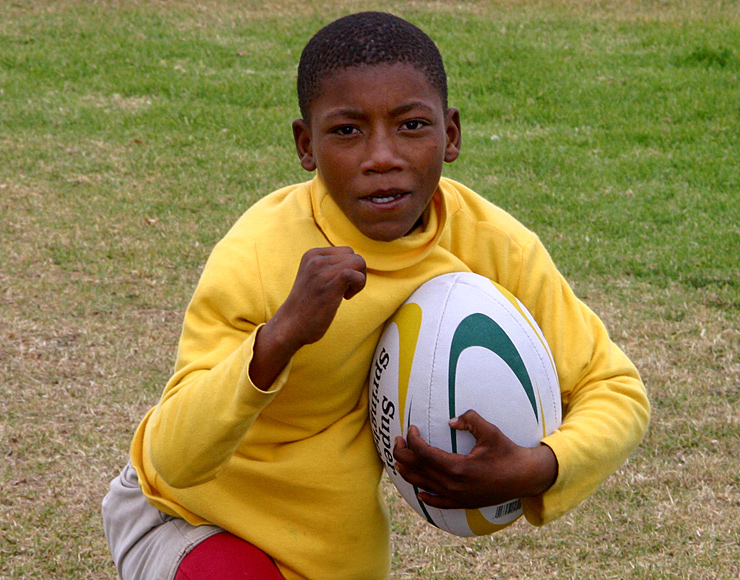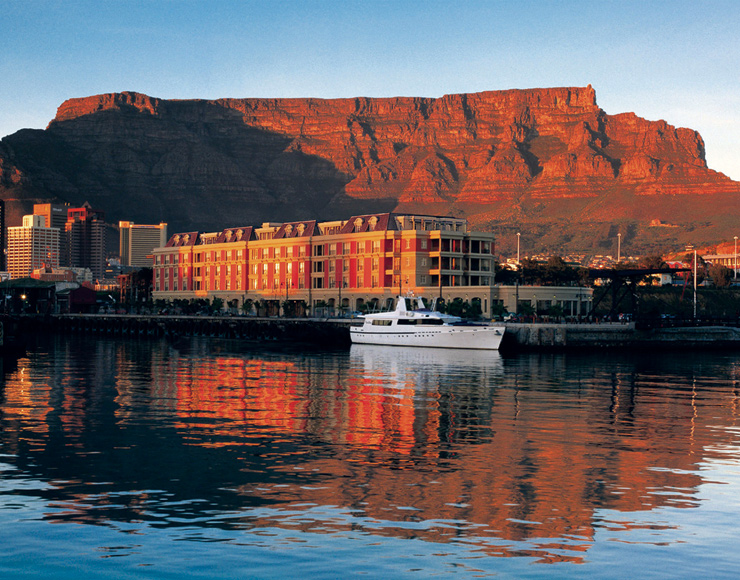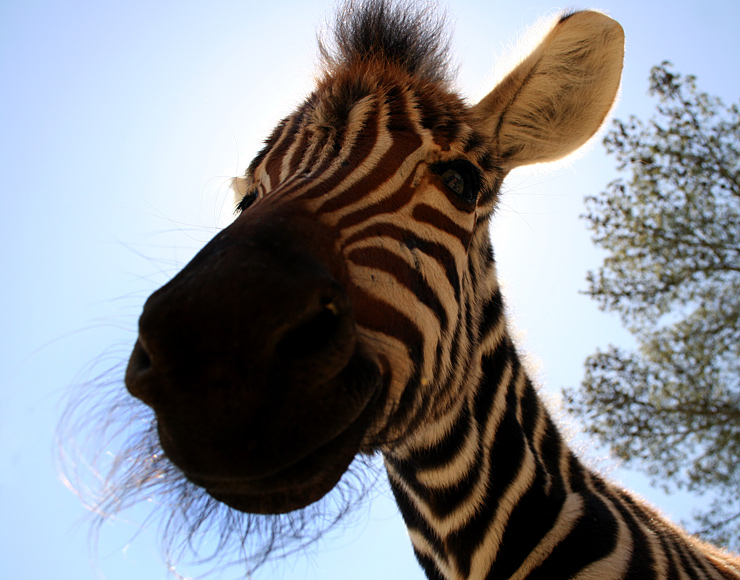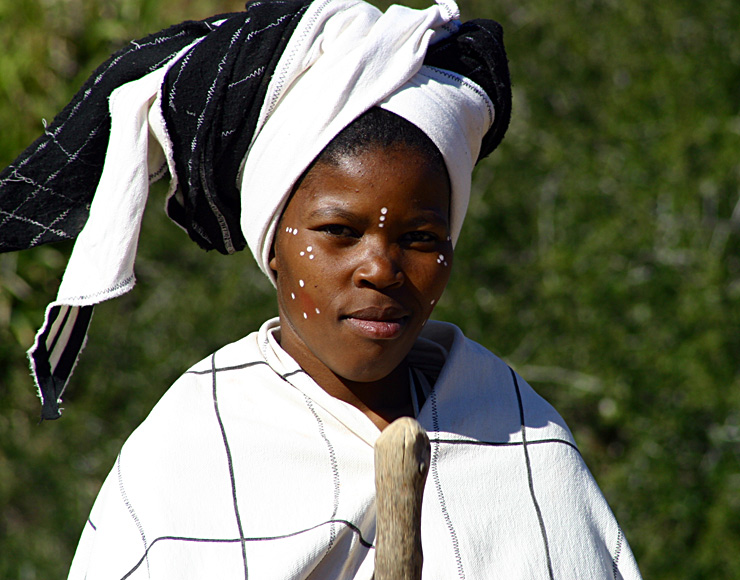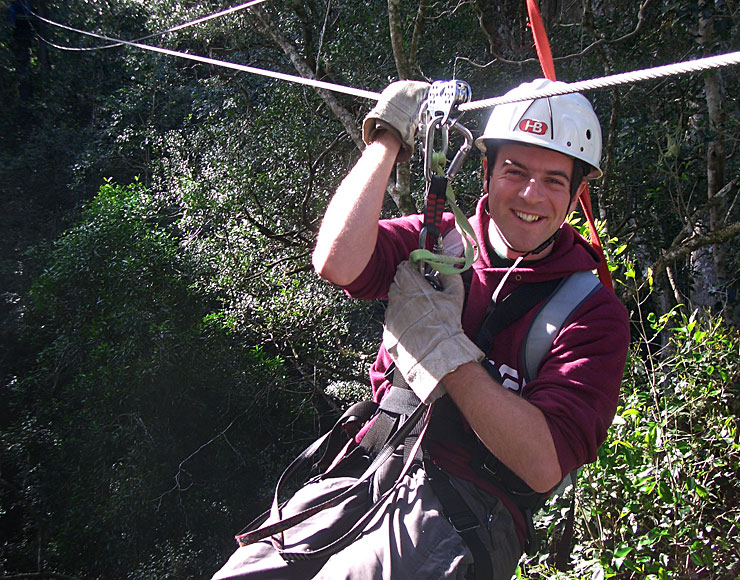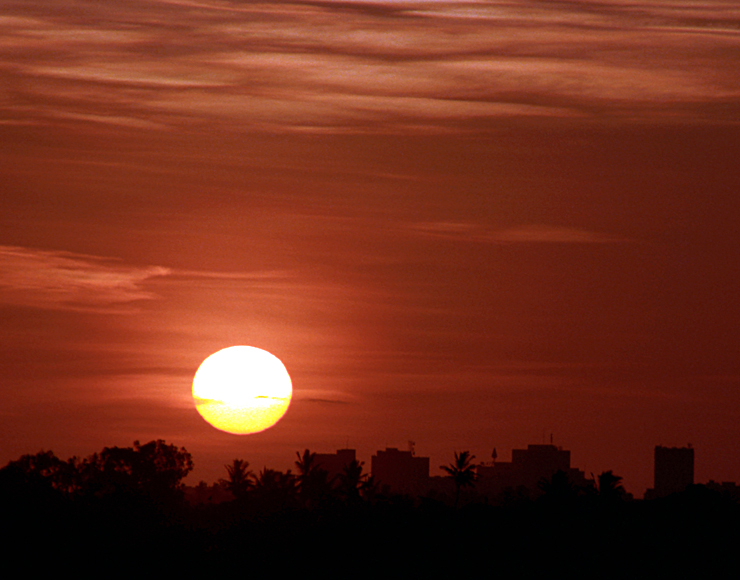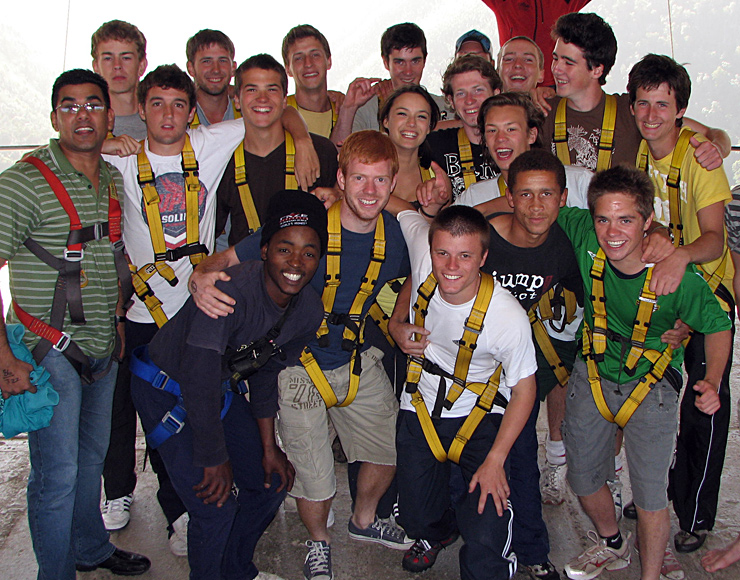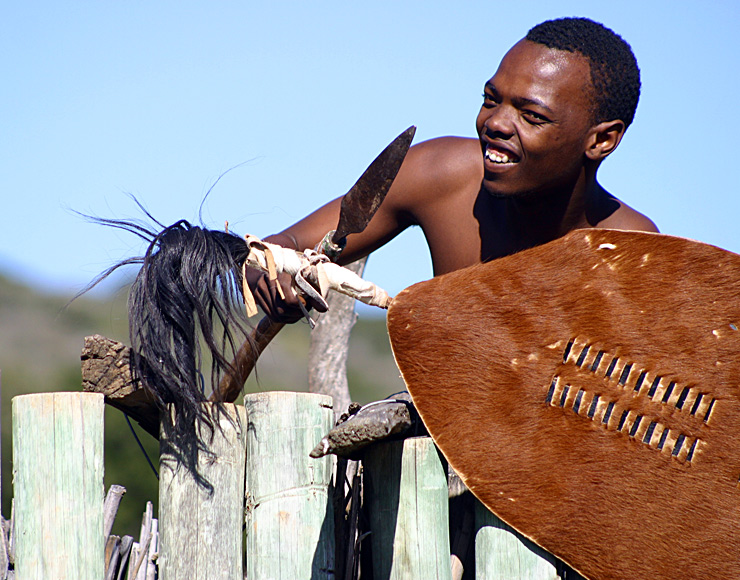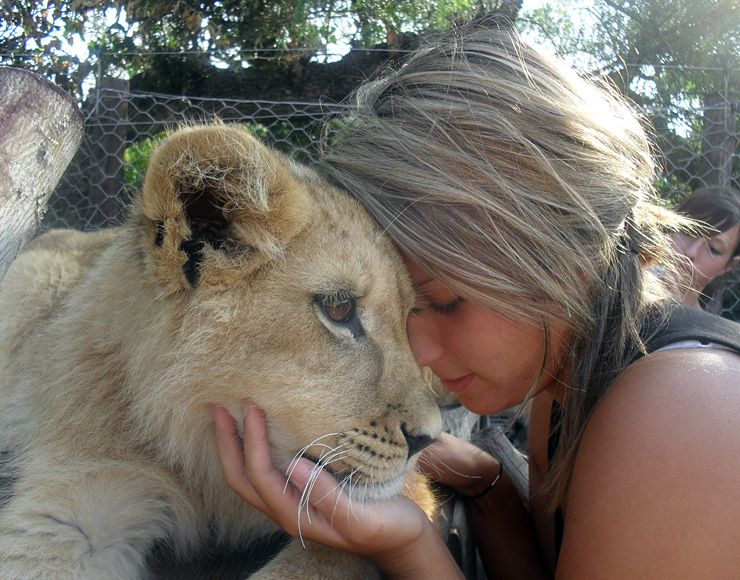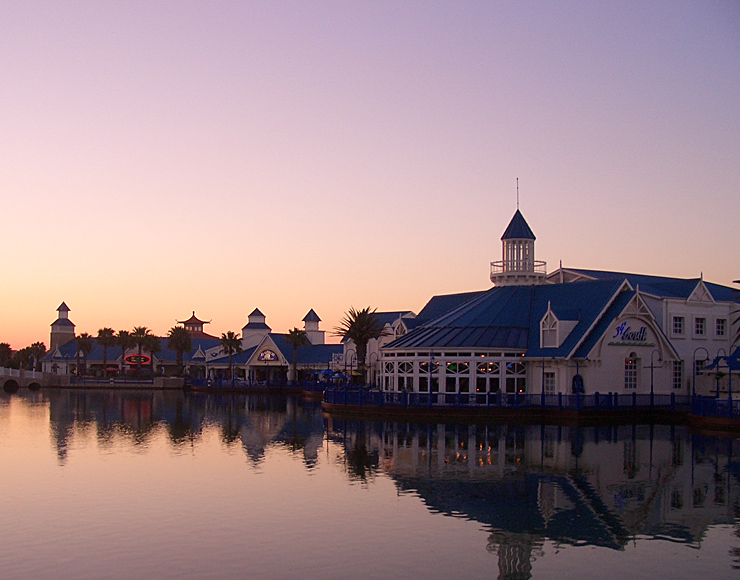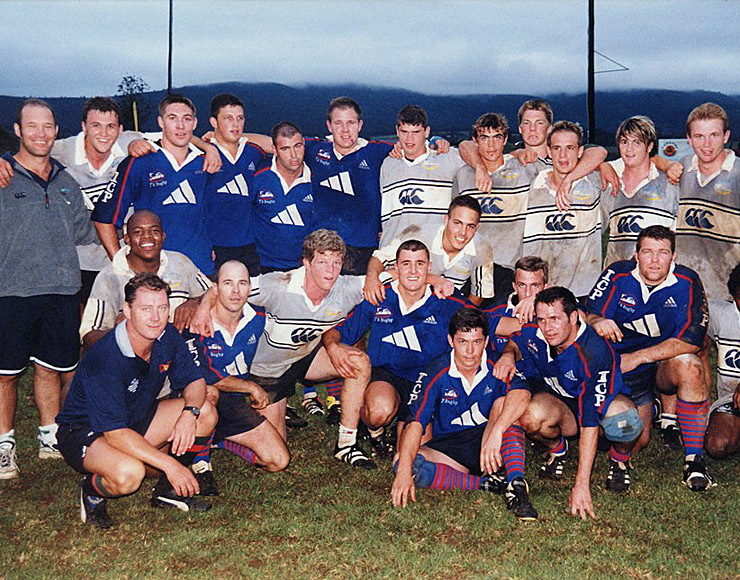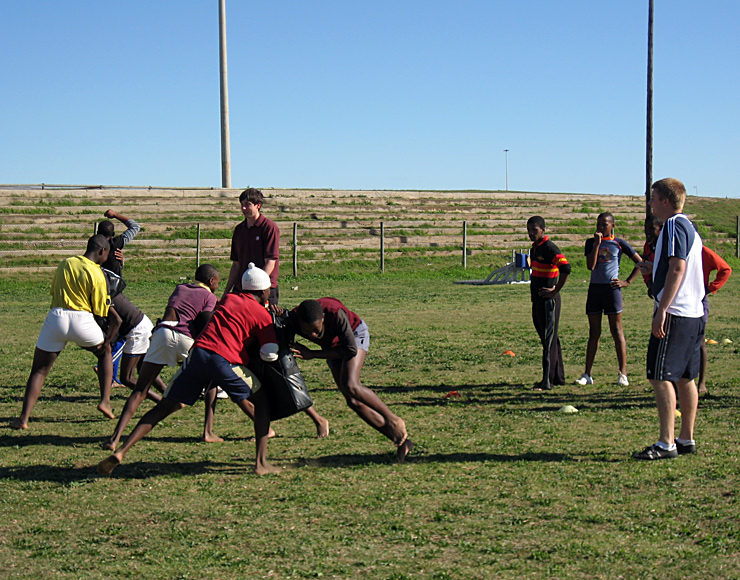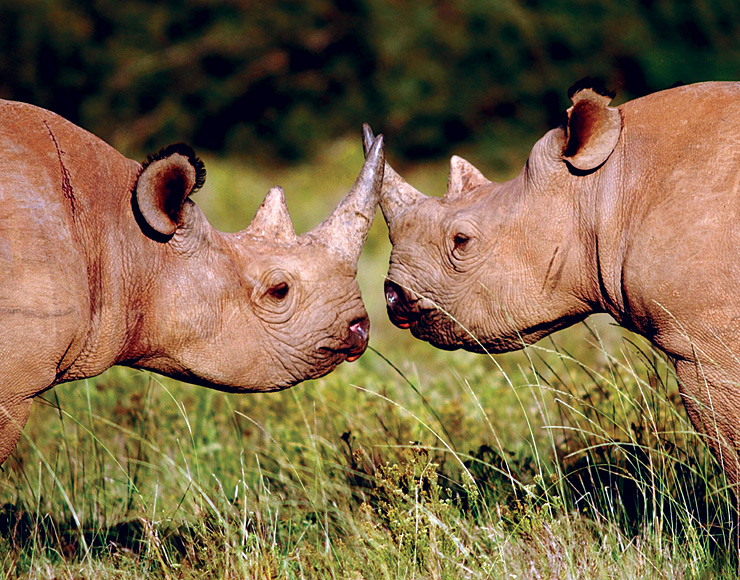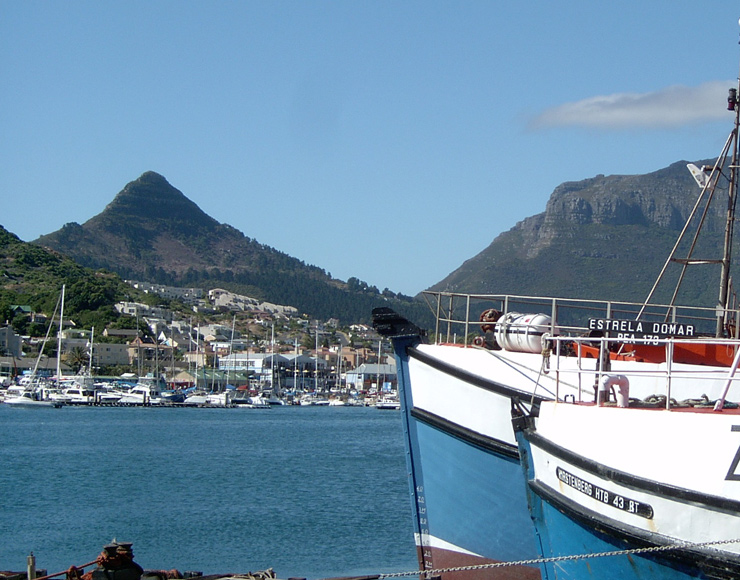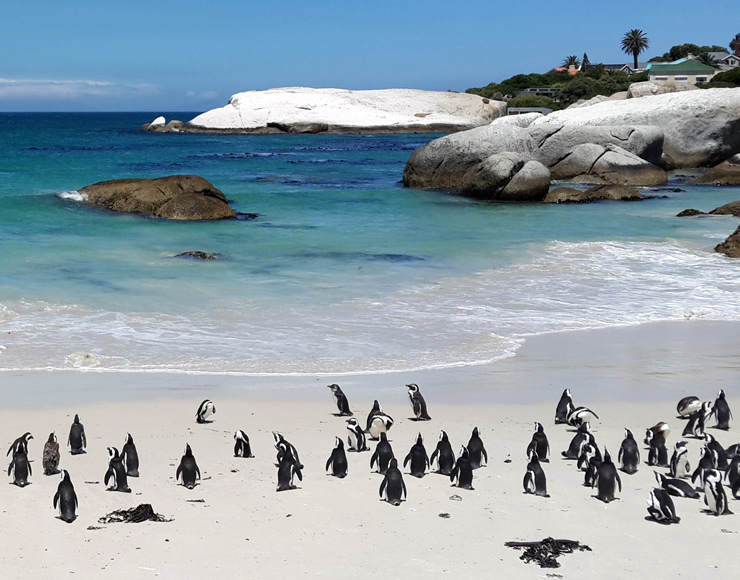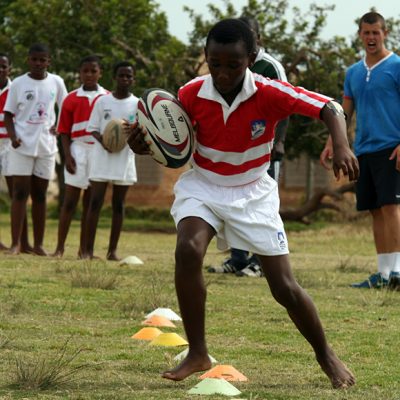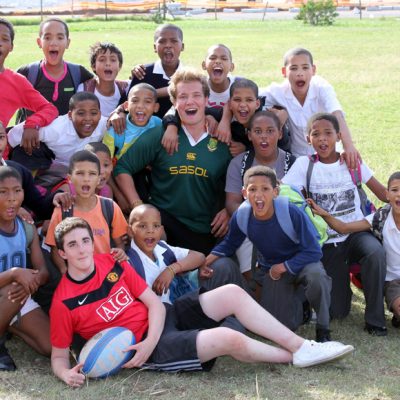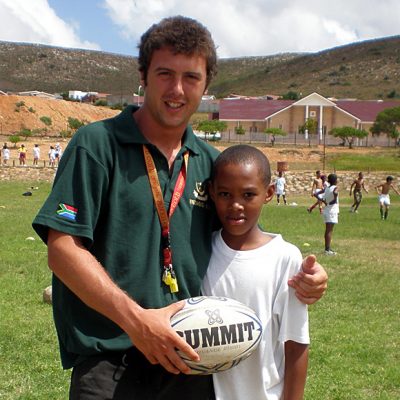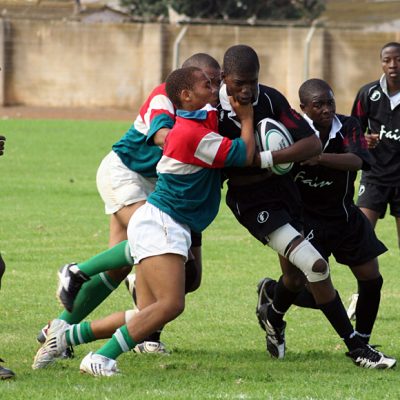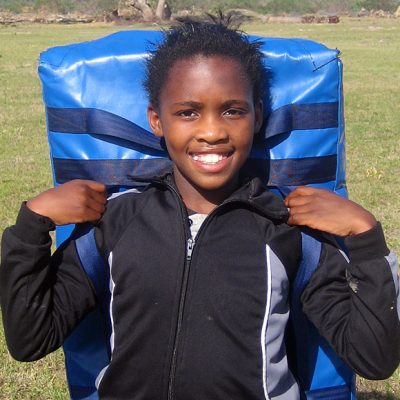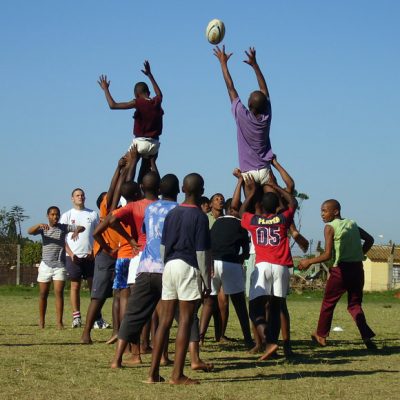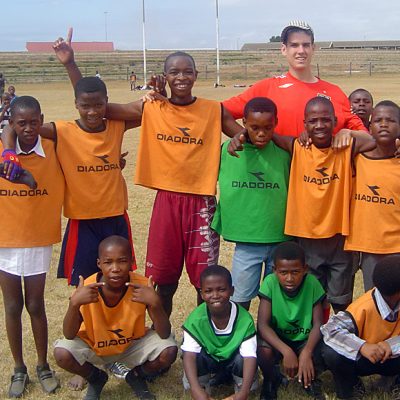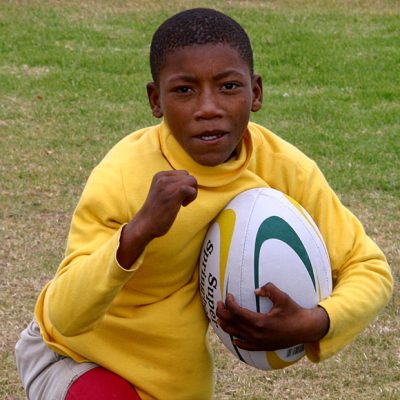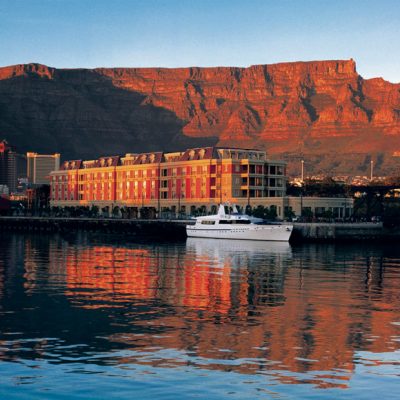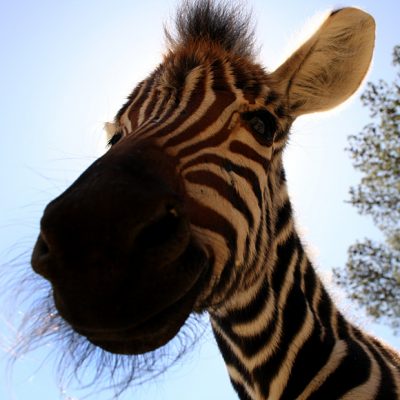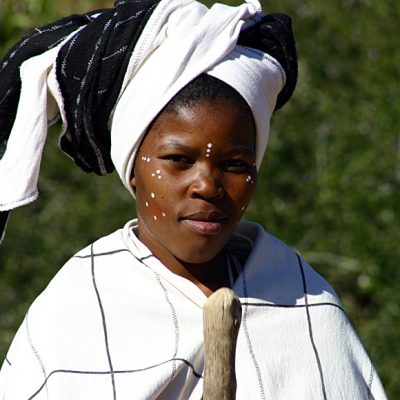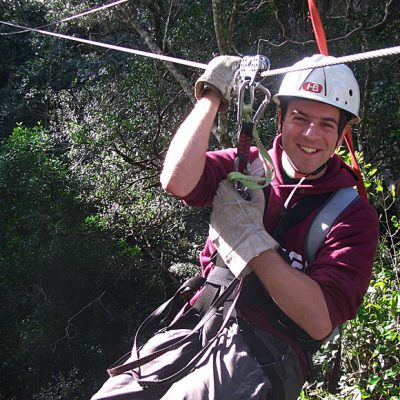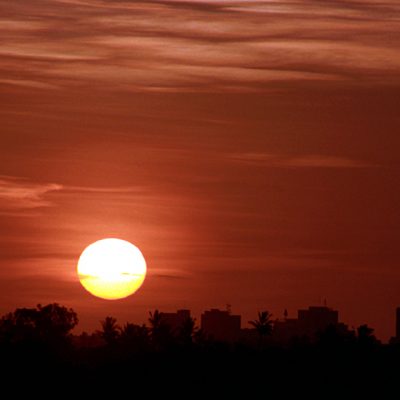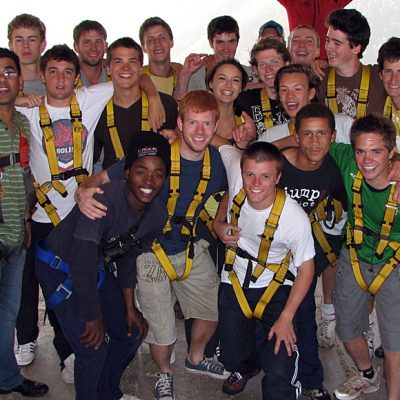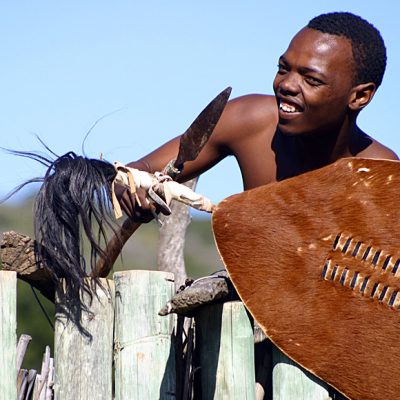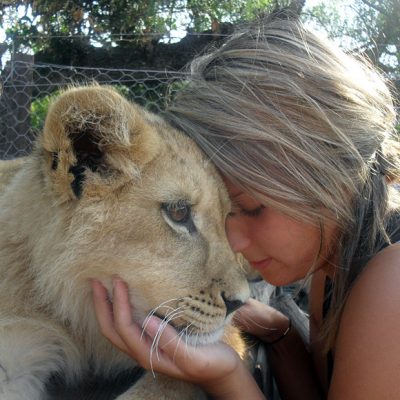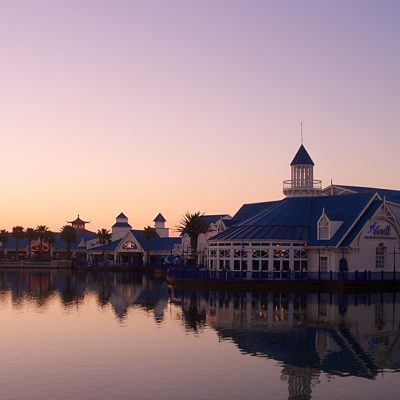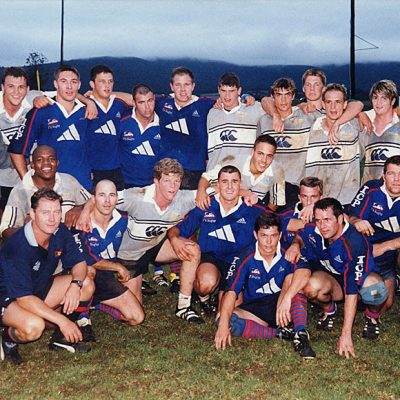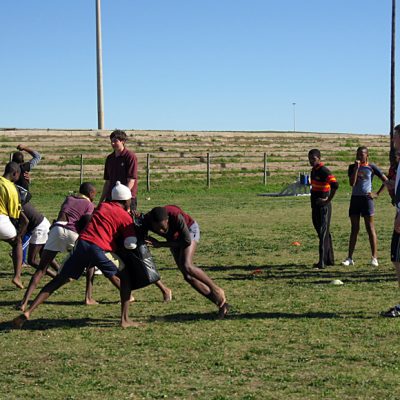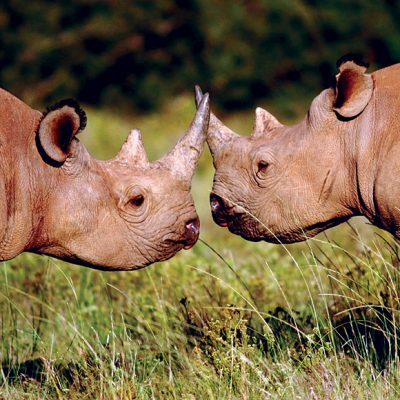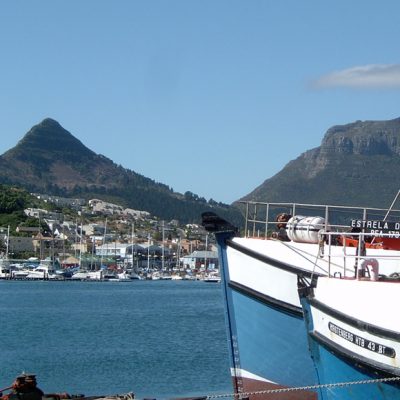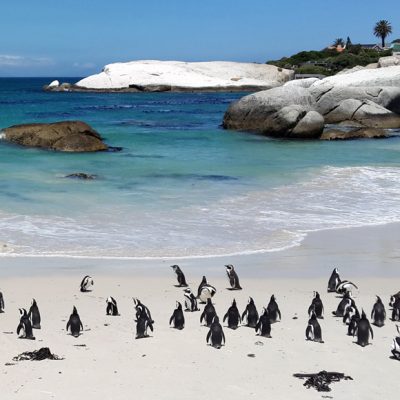 Arrival LocationPort Elizabeth (airport code PLZ)
Coach rugby as a volunteer rugby coach in South Africa, teaching young players the skills and team disciplines to develop in the sport. If you love rugby and want to volunteer in South Africa, this is definitely the sports project for you.
Port Elizabeth, South Africa
Rugby in South Africa
As if you need telling, South Africans are extremely passionate about Rugby and are renowned for being a very tough and technical force on the international stage. However, while rugby is a passion for many, very few get to play and develop in a well-structured environment. The irony is that many of the most promising rugby players live in and around South Africa's many townships, their sporting talent left undiscovered and undeveloped. The opportunities to play rugby in the townships are very limited, but you will often see improvised rugby games being played in the streets, the passion for the game too strong to suppress. Many children dream of being the next black African to lead the Springboks to World Cup victory, but without the proper chance to play and further their game, this will remain a township dream for the vast majority.
Your Rugby Volunteer Placement
It is with your support as a volunteer rugby coach that these seemingly abstract dreams can begin to be turned into a reality. We welcome rugby volunteers who enjoy playing or coaching rugby, be it socially with friends, representing your school, club or university team, or even as far as holding rugby coaching qualifications. The emphasis is not on developing Africa 's next international rugby players, but about getting alongside children from disadvantaged backgrounds and building friendships over a common ground – your passion for rugby. It is from here that you will start to give enthusiastic rugby players the chance to play rugby in an organised and fun sports environment. Whatever your background, be assured that you will be able to offer something positive to the children and rugby coaching projects you work on.
You will be under the guidance of our in-country team and be based in the townships and schools that skirt Port Elizabeth. Your focus as a volunteer rugby coach is to help organise and run training clinics and rugby matches for the children, as well as providing them with decent rugby equipment. This will be a great experience for building friendships and developing your own confidence in sports coaching. Although the focus is on personal skills and sports development, you will naturally keep an eye out for talented individuals who, with the right support and rugby training, could go on to play professional rugby. The sports academies with which we work are keen to identify the rugby players who will form South Africa 's next generation of Springboks.
Your Rugby Coaching Role
Being a volunteer rugby coach in South Africa will mean you are responsible for running and supervising all rugby training and matches for your rugby players. This may sound daunting but you will soon realise that you have an understanding of rugby that your players are so desperate to gain. The rewards are great because the raw sporting talent is often there, but the understanding of the basics and the experience of a team structure are often not. By introducing simple ball handling skills, movement, position holding and team play, your rugby players will develop rapidly. You will also have solid support from the other volunteer sports coaches and our in-country staff who will give you all the rugby training methods and ideas that you need. From complicated technical plays and beach runs to rucking and mauling formations, you will soon develop your own rugby coaching programme, unique to you and your rugby players.
Summer Camps
Summer camps in South Africa run for 5 weeks from mid July to mid August. These camps are run by our charity partners in Port Elizabeth and focus on a range of objectives: to teach kids sports, to develop interpersonal skills, to educate the community about HIV and healthy living. Volunteer sports coaches are required for all sports.
CRB/DBS (Criminal Records Bureau) Check
It is advised that participants complete a CRB/DBS (Criminal Records Bureau) check in order to take part in this project. We can provide this service for you at an additional cost because some people may already have one that is valid (please get in touch for more details).
Rugby Gap Year, Career Break and Student Sports Holiday in South Africa
Coaching rugby in South Africa during your gap year, career break or sports study abroad requirement is the perfect way to enjoy gap year, career break and student sports travel while giving something back through a community coaching volunteer project. Our rugby project will provide fantastic gap year and career break opportunities, sports science and sports studies students unforgettable memories, close friendships, and the gap sports experience of your life.
Programme Dates 2020
11th Jan – 5 to 11 weeks
15th Feb – 5 to 6 weeks
04th Apr – 5 to 11 weeks
09th May – 5 to 6 weeks
04th July – 5 weeks
15th Aug* – 5 to 12 weeks
19th Sep – 5 to 7 weeks
Programme Dates 2021
09th Jan – 5 to 11 weeks
13th Feb – 5 to 6 weeks
03rd Apr – 5 to 11 weeks
08th May – 5 to 6 weeks
03rd July – 5 weeks
14th Aug* – 5 to 12 weeks
18th Sep – 5 to 7 weeks
* indicates you can come on this date for a full 12 week trip (maximum duration).
Note 1: 5 weeks = 35 nights, 6 weeks = 42 nights, 7 weeks = 49 nights, 8 weeks = 56 nights, 9 weeks = 63 nights, 10 weeks = 70 nights, 11 weeks = 77 nights, 12 weeks = 84 nights
Note 2: dates are based on school holidays and are subject to change.
Note 3: All programmes run from Saturday to Saturday
Visa
British Nationals only require a visa to enter South Africa if they intend on staying over 90 days. We recommend you research this yourself depending on what Nationality you are.
Equipment Donation for South Africa
We are dedicated to sustainable development. This is why part of the fee you pay goes towards buying decent equipment for beneficiary organisations in South Africa. You will often use this equipment during your project and it is always left with the community when you leave. In some cases, an equipment donation may not be appropriate so a financial contribution is made instead.
Sports Camps
The majority of your volunteer project will coincide with the school term but during school holidays you will be able to coach at sports camps in or around the Port Elizabeth area. There is a big need for volunteer coaches at these camps and they are a fantastic way of coaching sports to children who do not usually have access to sports during term time. The camps expose sport to a large number of African children and are something the young athletes have come to depend on and really enjoy. The camps also allow you to see other parts of South Africa that you would not otherwise experience.
Other Volunteer Projects
In addition to your main sports coaching project, you can get involved with some non-sports volunteer projects if you wish. Projects range from care work with orphans to teaching in local schools. And with a western education, you will be able to make a significant contribution to the standard of teaching that the young students receive. Subject areas include English, maths, science, business, IT, and a whole variety of extra-curricular activities. Many volunteers find this element of their volunteer trip one of the most rewarding.
Social Life in South Africa
We believe it is important to give our volunteers the chance to unwind and have fun while they are away. Our in-country team therefore organises a variety of social activities to bring volunteers together, to share their experiences and, above all, have a good time. The social life in South Africa really is second to none and you will return home with some truly unforgettable memories and friends for life. With so many sporty people living together, social sports teams are pretty much unavoidable and there are plenty of local teams to play for. For the less competitive, why not head to the beach for some casual volleyball and football matches in the African sunshine? You'll also get to experience plenty of Bomas during your stay (authentic South African barbeques under the stars). Sport, friendship and lots of laughs – what more could you want from a social life abroad?
Playing Sport in South Africa
If you fancy playing some sport while you are away, or simply enjoy the social side as a supporter, you should join our sports team, Stroh. A number of matches are played across a variety of sports including football, rugby, cricket and more. This will give you the chance to play against local teams in a fun and competitive environment. Although the matches are often taken quite seriously – it is sport after all! – the side places a strong emphasis on the social side of sport. This gives you a great experience of playing sport overseas while building cross-cultural friendships and enjoying Stroh's fiery post-match celebrations! If you want to know what Stroh means, I guess you'll have to book a volunteer project in South Africa!
Accommodation
Your accommodation is basic but comfortable and you will stay in a dormitory style room. The accommodation has a very sociable atmosphere and you will find it a great place to relax and unwind in the evenings. The accommodation is also centrally located to your volunteer project with shops and other useful amenities either a short walk or taxi ride away. With so many volunteers living together, you will soon find our communal house your new home, away from home.
Accommodation
Volunteer lodge with shared rooms (4-10 people per room); Basic but comfortable; Shared toilet and shower facilities; Communal areas for socialising and relaxation inclucing pool, TV and games room and bar; Single and double rooms may also be available – contact us.
Food
3 meals a day; Basic but nutritious.
Airport Pick-Up
Included on arrival and departure date. Ask us for details if you are arriving early.
Training
Full project induction and local orientation given on arrival.
Support
Pre-departure help and advice; Local in-country team; 24 hour emergency support.
Donation
Part of your fee maybe used to buy decent equipment for the project and community you work with. We also encourage you to bring any extra equipment that you are happy to give away but this will need to fall within your personal weight allowance with the airline you travel with.
Flights; Travel Insurance; Visas; Vaccinations; Spending money; In country travel; Laundry service; Extra activities not on itinerary.
You will be given further instructions when you book.
Preferred Duration
We would like volunteers to come for as long as possible. This ensures better management of the project and also helps you get the most from the social activities and group travel opportunities on offer. Any duration in between 5 and 12 weeks can still be arranged.
Typical Hours
Monday-Friday; 4-6 hours a day; Occasional work at weekends but usually free for personal time and travel. Please be aware that some public holidays may cause disruption to times / days during your volunteer project.
Pre-requisites
No prior coaching experience or qualifications are required, but a basic understanding of the game and/or playing experience is necessary. You need to be of reasonable health and fitness.
Ideal For
Rugby Coaching Holidays and Placements in South Africa; Sports Coaching and Activity Breaks in South Africa; Hockey Coaching Gap Years and Career Breaks in South Africa; and Student Summer Holidays.
How much spending money will I need?
It varies depending on the amount of excursions. For a 5 week stay participants usually bring from £400 - £1000 (€500 - €1,200) depending on how many excursions and how sociable they intend to be.
Are there ATM's/cash points nearby?
The nearest ATM is just a 2 minute walk from the accommodation you will be based at.
How should I manage my money?
It is recommended that you bring a small amount of cash, and carry the majority of your spending money on a cash card. The Post Office provides a card that avoids any charges for withdrawing cash and also Revolut and Monzo accounts could be useful and are app controlled. We can also store money and other items in our safe in the office, also located at the accommodation.
Can I speak to the other people that will be coming?
We would prefer it if you could use our social media platforms to try and communicate with others that maybe coming away at the same time as you. We are a small team and are very busy preparing and organising the trips. Also, given that we ask you to all arrive on the same weekend, you'll quickly get to know each other as you settle in.
How much time is spent on the projects?
Participants work at 2 or 3 schools each day Monday to Friday. Each session lasts 90 minutes. This is weather permitting, but everything is done to ensure as much activity as possible takes place. Expect to be out working for approximately 6 hours per day.
Who will I be working with?
The majority of children coached are aged between 10-13 years old. However, in smaller schools, it is common for either slightly older or younger children to take part as well to boost the number of children participating. All schools worked in are in the disadvantaged township communities.
Will there be any training provided?
Placement activities not begin straight away. We provide a 2 day long induction where you learn about the program, as well as receive useful techniques. In addition to this, the induction is a great place to meet with and learn from your fellow travellers.
How much free time is there?
You are free to do what you wish in the evenings after the activities and at the weekends. Some participants like to play social football or other sports as we are very connected to local clubs in the area or go to the gym which is a 20 minute walk from the accommodation. Additionally a lot of your time will be taken up by excursions and other organised events as we feel it is important to show you some of the great spots around the area. We also recognise that you will need some down time, so you will still have plenty of time to relax, unwind and explore the local area.
What experience and/or qualifications are required?
We do not require any qualifications or previous experience. However, if you are on a sports projects it is recommended that you have had some playing experience at any level in the sport you wish to coach and do try and come away with a few training drills you can share. Although of course the more proficient you are in your respective sports, the more it will aid you when working with the children. The most important thing is enthusiasm to work with kids.
Rugby Coaching Project in South Africa, Port Elizabeth
Arrival LocationPort Elizabeth (airport code PLZ)
Suitable for ages 18 to 80
Most participants are between 18 and 25, so please be aware of this. We do welcome older people because of the value and experience they bring to the community.
---
"Coaching rugby to underprivileged children is a very rewarding experience. I am seriously considering coming back here and staying longer. It's such a great place and there is so much to do!"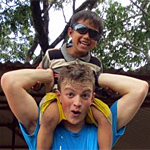 Luke Norfolk
Nearby Trips