Tennis Coaching Volunteer Project in St Lucia, Castries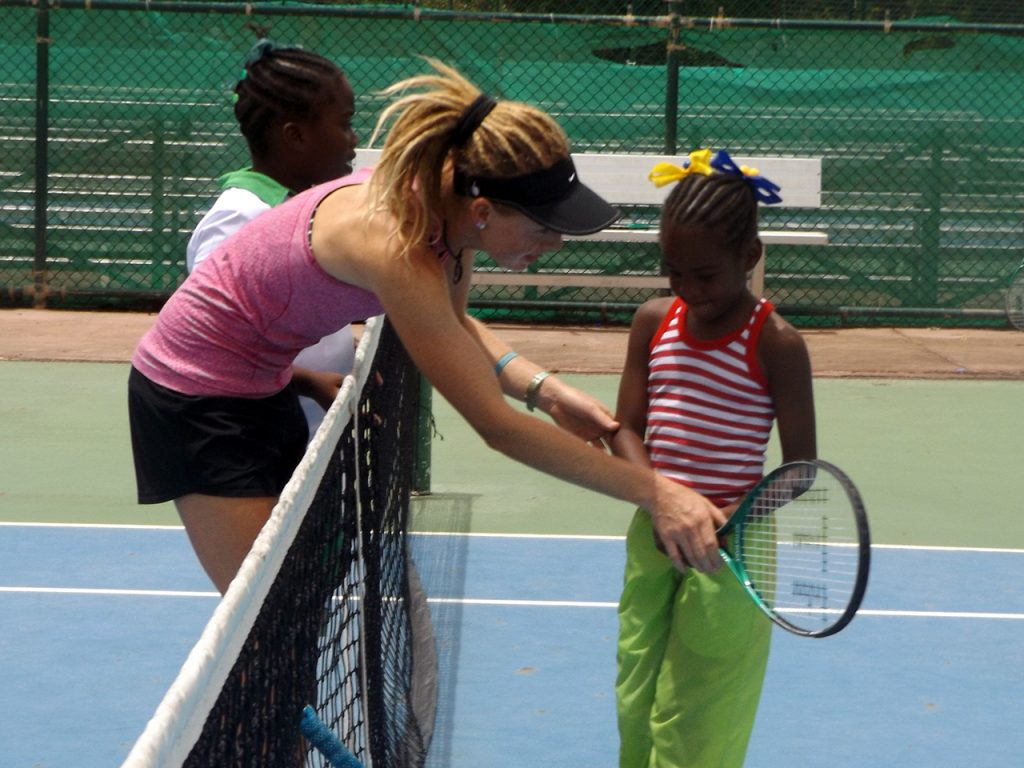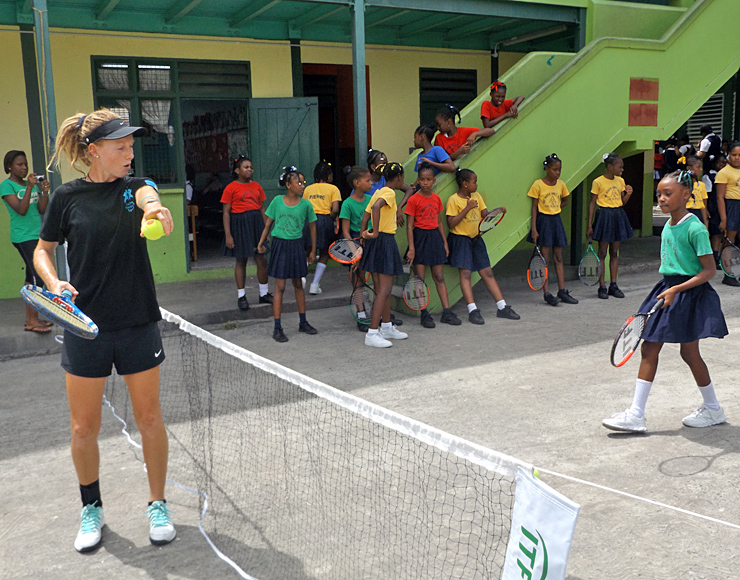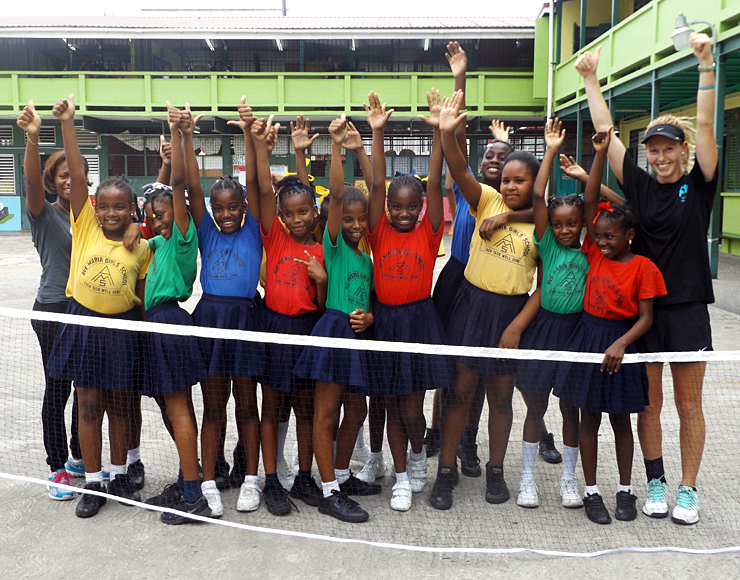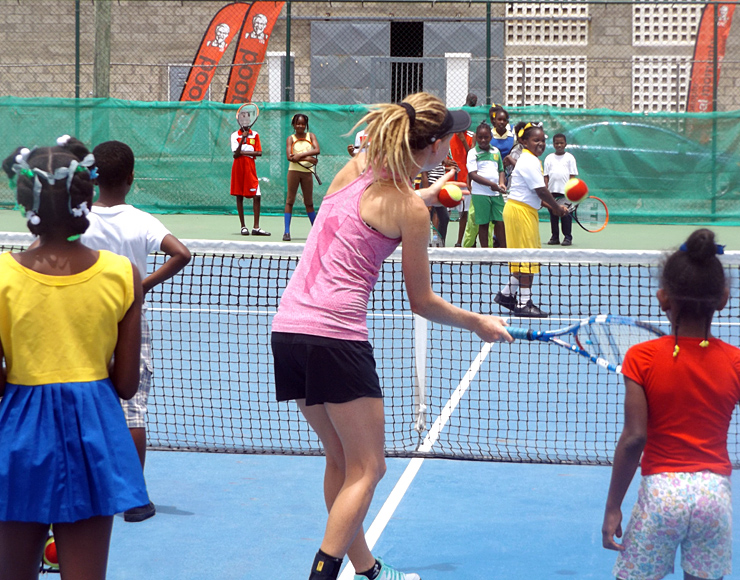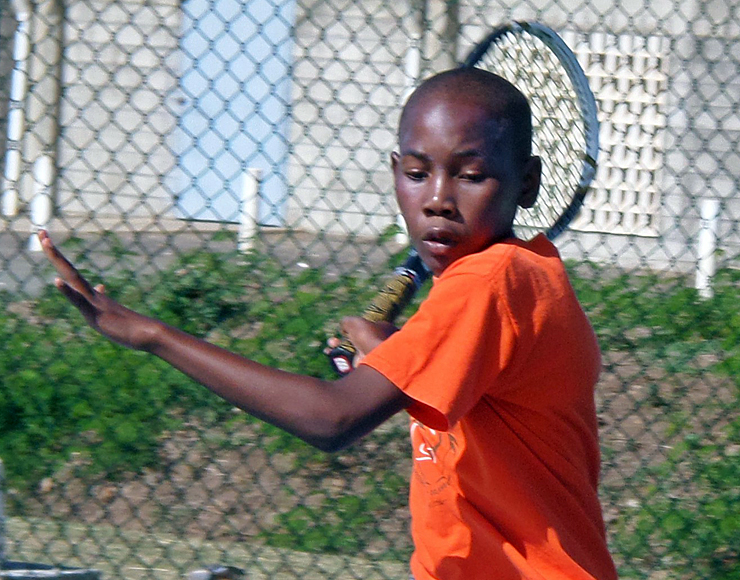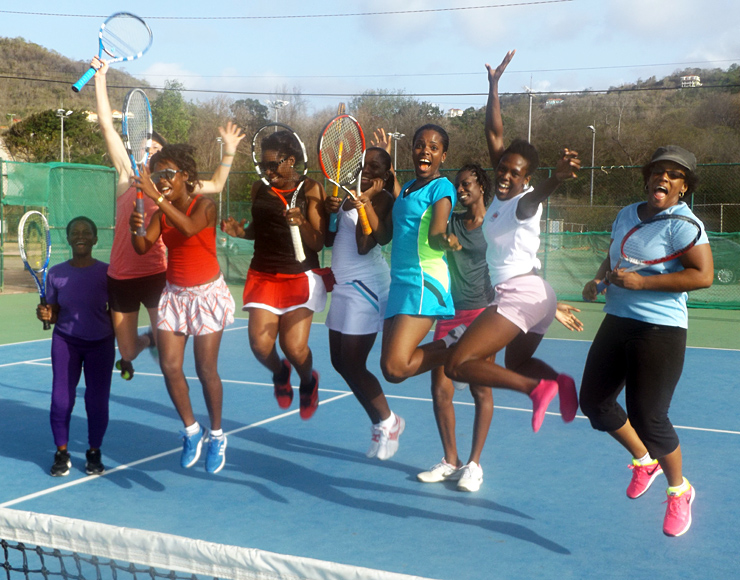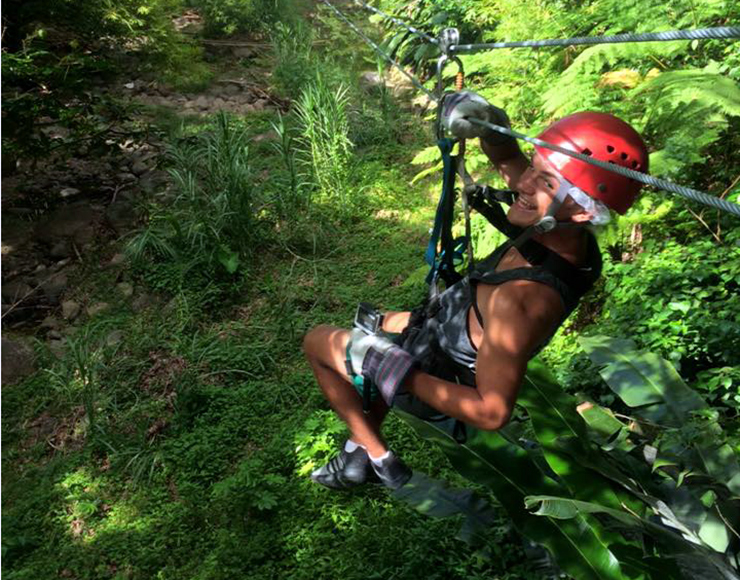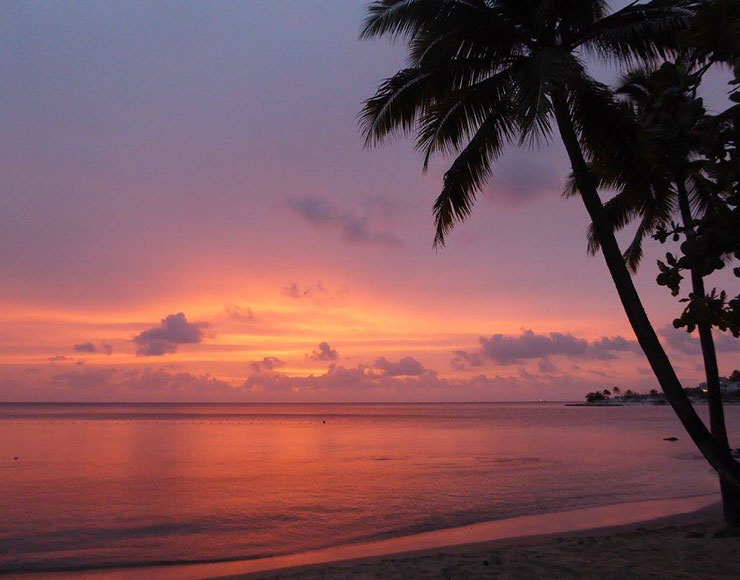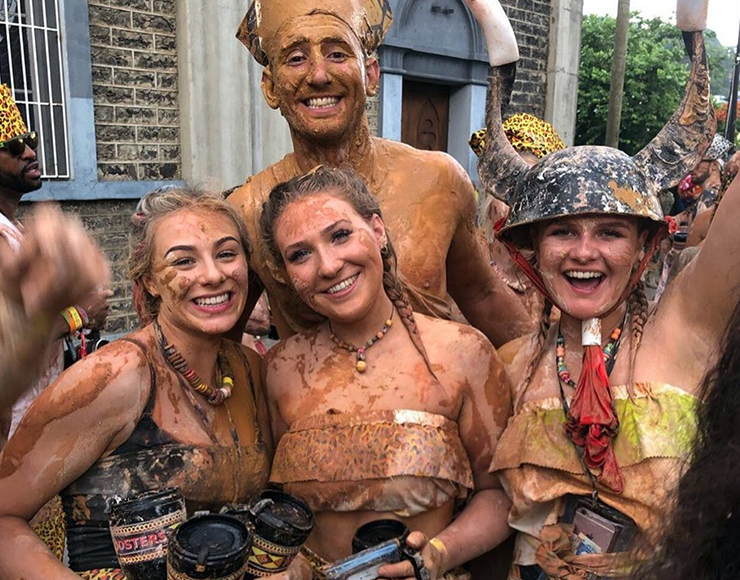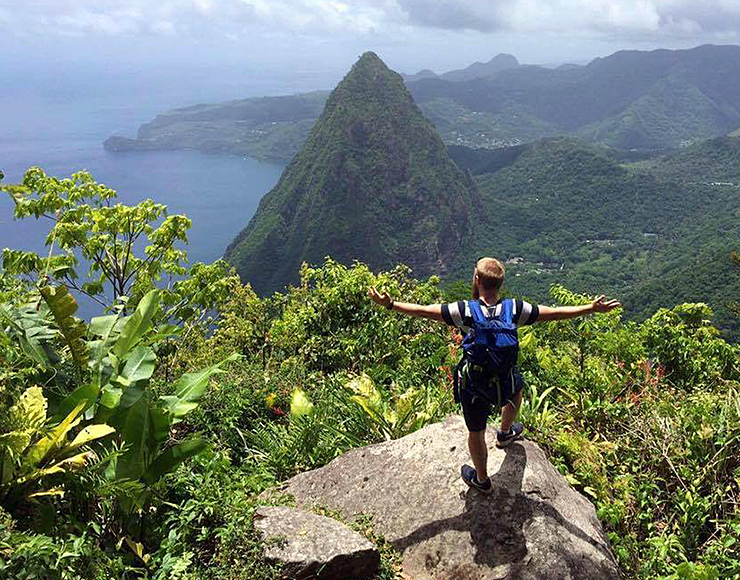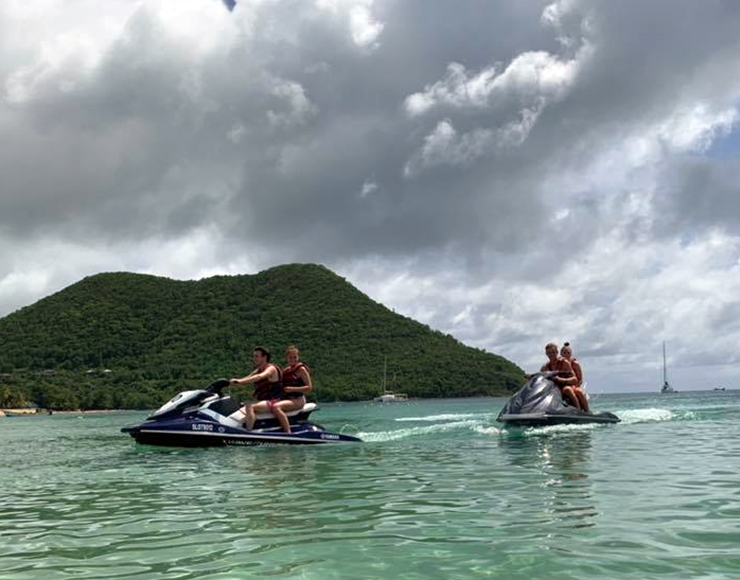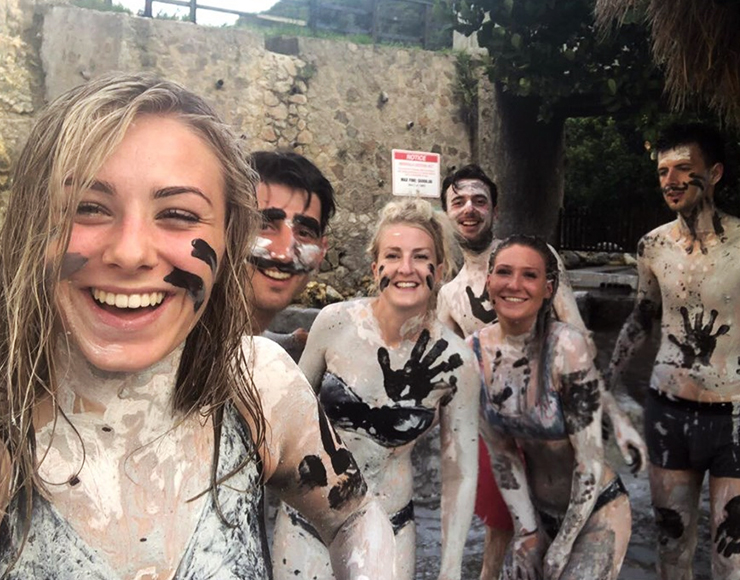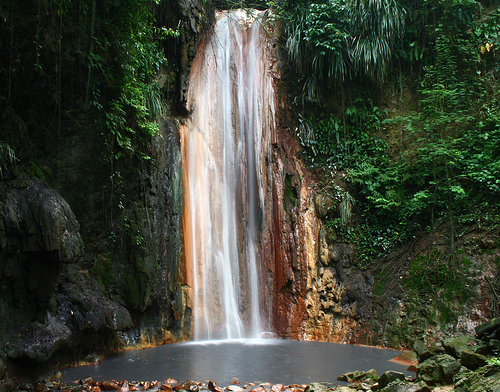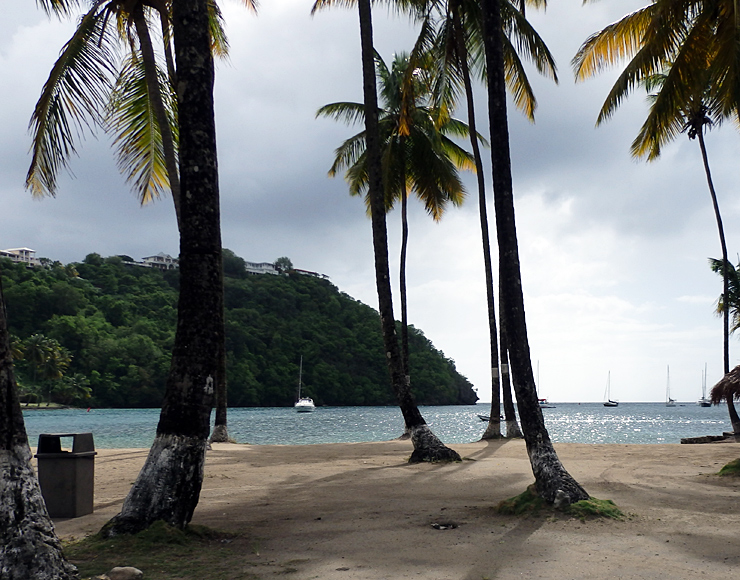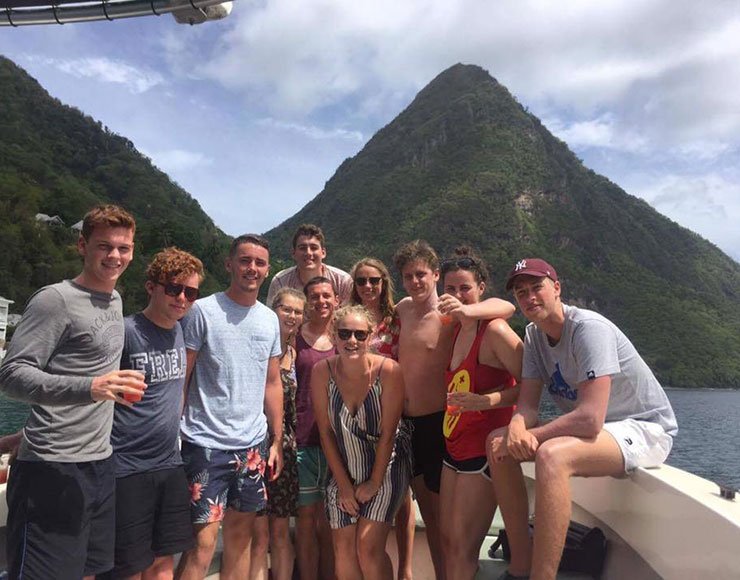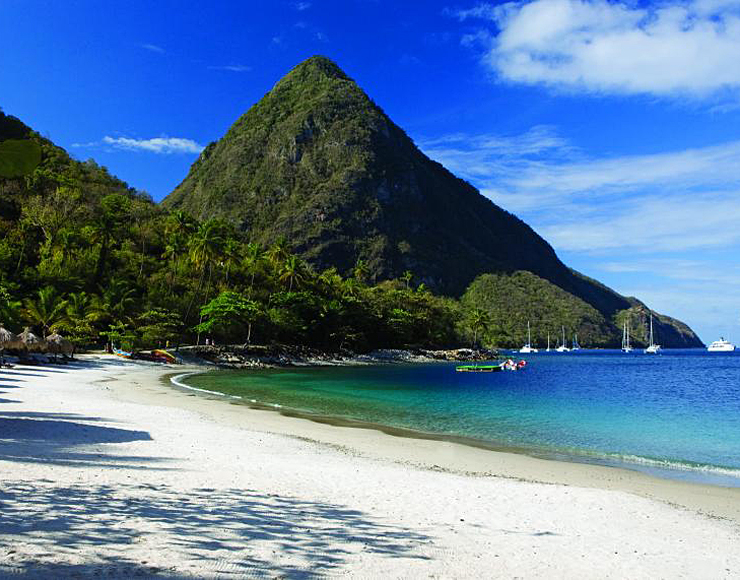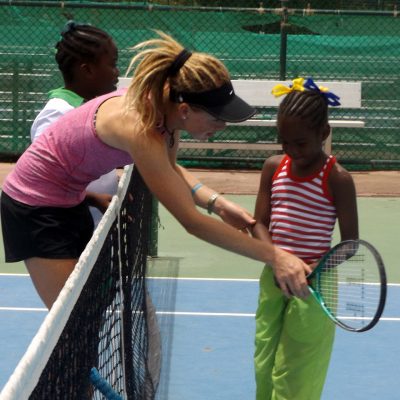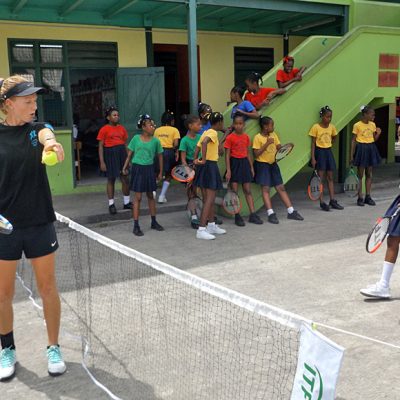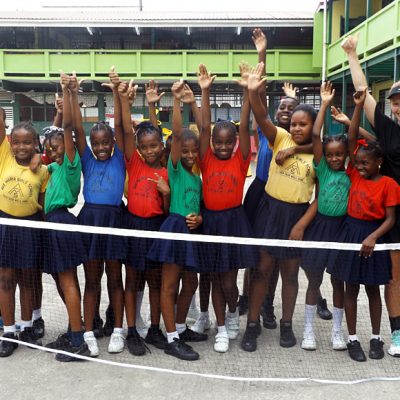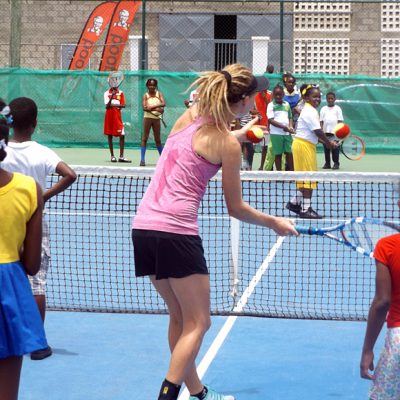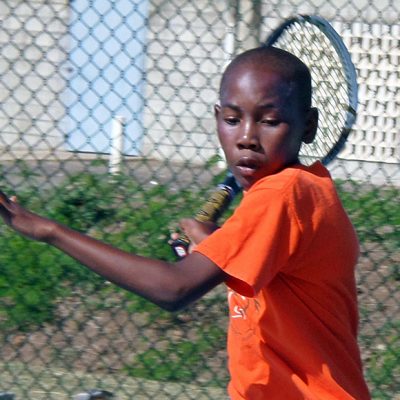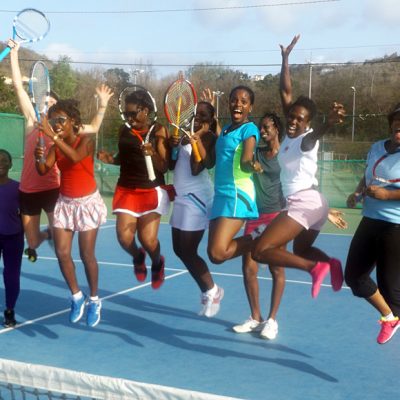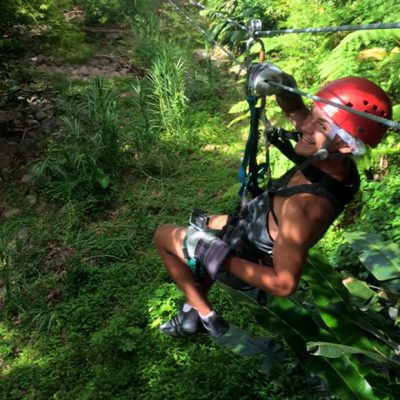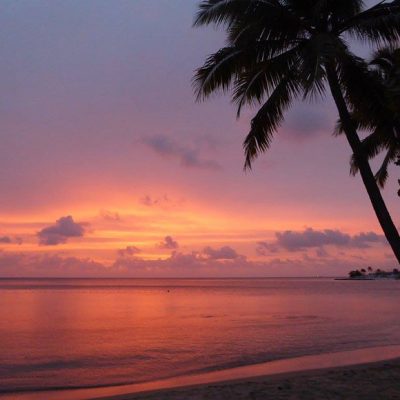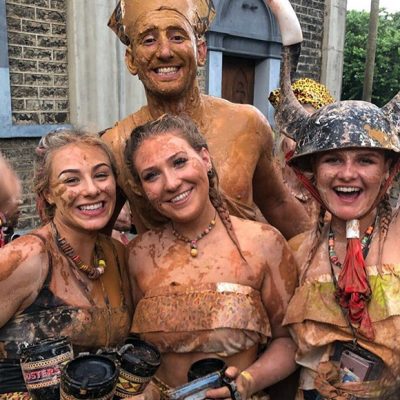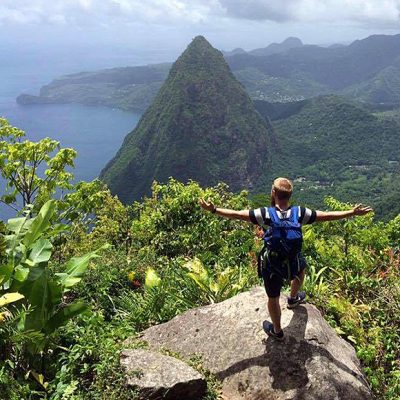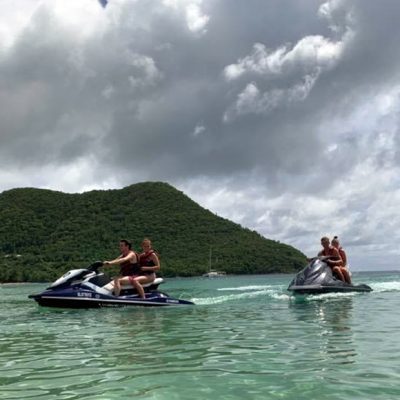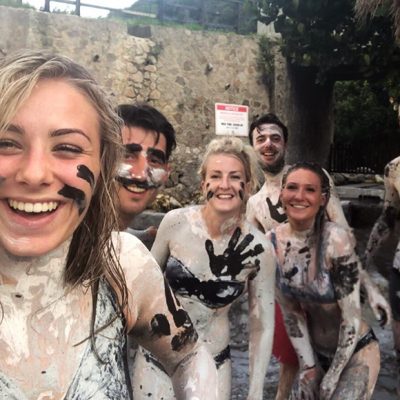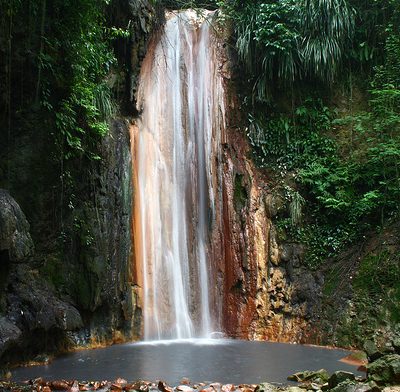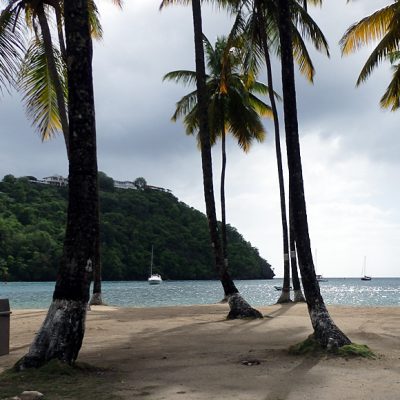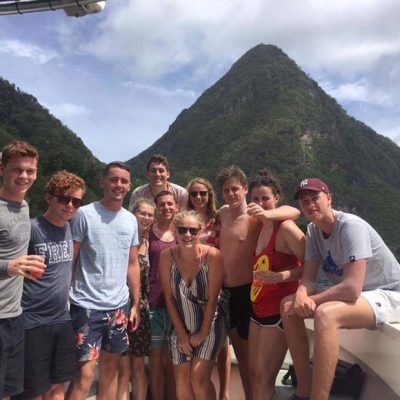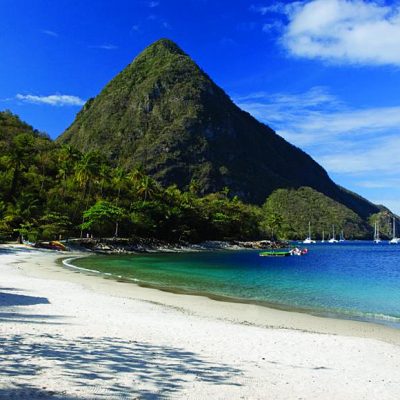 Arrival LocationHewannora International Airport (airport code UVF)
Coach Tennis on the paradise island of St Lucia during your gap year, career break or student holidays. Coach local tennis stars and help prepare them for up-coming tournaments, and also join our hugely influential mass participation sessions coaching tennis in schools and at the national tennis centre and help introduce the sport to a new generation of tennis players.
Please note it is possible to come for more than a 2 week trip and most will come between a 4 and 8 week duration.

Tennis in St Lucia
Over the years, tennis in St Lucia has been predominantly played in the hotels and private estates by the wealthier locals, expats and holiday makers, with opportunities for local players to pick-up the game have been relatively limited. However, due to changes in the structure of the national Tennis Association and the construction of a new state-of-the-art National Tennis Centre in Beausejour, there has been an increase in opportunities for local players, an emergence of a number of talented local stars and the establishment of senior and junior tennis competitions on the island.
The National Tennis Centre boasts six international competition standard hard courts, including a tournament-style centre court, which are all open to public use. The Tennis Association in St Lucia aims to capitalise on the interest that these Tennis Centre's development has had within the local communities, and have decided to include grassroots tennis programmes within a range of schools and communities across the island. Through these programmes you will have the opportunity to volunteer as a tennis coach to help drive the sport forward throughout St Lucia.
Your Tennis Coaching Placement
As a tennis coach in St Lucia you would work closely with the Tennis Association to help deliver introductory and beginners coaching sessions to school groups across the island. For the majority of your placement you will be either working at the National Tennis Centre in Beausejour and visiting a range of schools to run tennis sessions for children aged 6 to 11 years old. The main focus on these sessions is to promote participation through fun and engaging sessions, introducing basic skills and techniques and emphasising the fun that can be had playing tennis. Many of the schools we work with are some of the most impoverished on the island, and coaches are therefore required to be adaptable with the facilities provided.
The Junior Tennis Initiative is a national programme that is ran from the National Tennis Centre, which focuses on uncovering and nurturing the island's most talented young players. During these sessions you will work closely with the Tennis Association's local coaches and senior players to deliver focused sessions to the a range of youth players, from newly discovered talent to established national players, and help them prepare for up-coming matches and tournaments.
Your Tennis Coaching Role
Your role as a tennis coach will vary from session to session, as you will need to be adaptable to the different players and facilities your are working with. At the majority of the grassroots sessions based at the local schools and community centres you will have the opportunity to take the lead in the sessions with support available from local staff. It is important for our local coaches to work closely with you so that they are able to pick up useful tips and acquire new coaching techniques to continue the programmes after you have left the placement.
Throughout your work at the National Tennis Centre you will support the more experienced coaches, but as you become accustom to the coaching styles and methods you will be given more responsibility to run the sessions.
Our tennis coaches are given the opportunity to make use of the state-of-the-art Tennis Centre facilities in Beausejour during their free time, and we can also help you arrange matches against local players if you wish to put your skills to the test!
CRB/DBS (Criminal Records Bureau) Check
It is advised that participants complete a CRB/DBS (Criminal Records Bureau) check in order to take part in this project. We can provide this service for you at an additional cost because some people may already have one that is valid (please get in touch for more details).
Tennis Coaching Volunteer Project in St Lucia
This tennis project is the best way to experience tennis in St Lucia on your gap year, career break or student holidays, as you play an active role in the development of the sport from grassroots up to youth competition level.
From the below arrival dates please choose a trip with a range that means you are with us for an even amount of weeks. This helps us manage airport transfers and also helps with the management of the projects. For example, you could come for a 6 or 8 week trip but not a 5 or 7 week trip.

Start Dates 2020
7th Feb – 2 to 30 weeks
21st Feb – 2 to 28 weeks
6th Mar – 2 to 26 weeks
20th Mar – 2 to 24 weeks
3rd Apr – 2 to 22 weeks
17th Apr – 2 to 20 weeks
1st May – 2 to 18 weeks
15th May – 2 to 16 weeks
29th May – 2 to 14 weeks
12th Jun – 2 to 12 weeks
26th Jun – 2 to 10 weeks
10th Jul – 4 to 8 weeks
24th Jul – 4 to 6 weeks
7th Aug – 2 to 4 weeks
21st Aug – 2 weeks
Start Dates 2021
5th Feb – 2 to 30 weeks
19th Feb – 2 to 28 weeks
5th Mar – 2 to 26 weeks
19th Mar – 2 to 24 weeks
2nd Apr – 2 to 22 weeks
16th Apr – 2 to 20 weeks
30th Apr – 2 to 18 weeks
14th May – 2 to 16 weeks
28th May – 2 to 14 weeks
11th Jun – 2 to 12 weeks
25th Jun – 2 to 10 weeks
9th Jul – 4 to 8 weeks
23rd Jul – 4 to 6 weeks
6th Aug – 2 to 4 weeks
20th Aug – 2 weeks
Note 1: Dates are subject to change.
Note 2: It is important that you arrive on published arrival dates to help with operational management and induction. In St Lucia this tends to be a Friday. There maybe an additional fee if you still require airport collection outside our normal times. Approx GBP £60 each way for up to 5 passengers.
Visa
British Nationals will not require a visa to enter St Lucia for up to 90 days. If you are travelling over 42 days (6 weeks) then you will have to provide travel details on arrival, to clear customs. All the details of the process will be explained once you have booked your trip.
For visits longer than 90 days we will arrange extensions for you.
Equipment Donation for St Lucia
We are dedicated to sustainable development. This is why part of the fee you pay goes towards buying decent equipment for beneficiary organisations in St Lucia. You will often use this equipment during your project and it is always left with the community when you leave. In some cases, an equipment donation may not be appropriate so a financial contribution is made instead.
Social Life in St Lucia
While you are volunteering abroad to make a difference it is still important to enjoy yourself and unwind. St Lucia boasts some of the most beautiful beaches in the world, white sands and blue seas! We will often spend the days on the beach before training, and will organise events such as bbq's or beach games. There are also a number of bars and clubs off the main beach. Then there is the weekly street party in Gros Islet where the roads are closed, speakers are rolled out and people party under the stars.
Travel and Adventure in St Lucia
With this project you get an excursion to world famous Marigot Bay, home to the set of the Dr Doolitttle film. Included is your return transport and water taxis across the bay. You can relax on a private beach or take a short rainforest walk, or get a drink in some of the best bars and restaurants on the Island.
You will be encouraged to explore St Lucia during your free time so you can sample some of its breath-taking sights and meet some of the Caribbean's friendliest people. The capital, Castries, is home to numerous markets selling a wonder of goods and comes alive when the cruise ships dock. For bars and clubs we recommend Rodney Bay, the home of the vast majority of the hotels. This is also home to the main shopping mall. There are also the famous Piton Mountains which are located in the south of the island and are well worth a visit. You can also climb them if you are feeling ambitious. There is also the Sulphur Springs the 'World's only drive in volcano'! The springs are formed from water running through a volcano, which heats the water while the sulphur turns the water black. You can bathe in the water, which is reputed to make you live forever. St Lucia is home to many rainforests which can be explored in a number of ways such as on bikes, quad bikes and zip lining!
Accommodation
Accommodation is based in a shared house with dorm-style rooms and all bed linen is provided. The accommodation is a large open plan guest house, only a few minutes walk from the beach, making it the perfect base for a Caribbean adventure! There's a large kitchen, sitting room and WIFI is available. Each bedroom has a shower and toilet and there are also laundry facilities.
Food
Breakfast is included on a help yourself basis. Lunch and dinner can be prepared in groups or individually as there is a supermarket close by.
Airport Pick-Up
We will arrange transport from the airport on arrival in St Lucia so long as it falls on the start date. Any arrival times outside this will incur an additional charge.
Training
Full project induction and local orientation given on arrival.
Support
Pre-departure help and advice; Local in-country team; 24 hour emergency support.
Donation
Part of your fee maybe used to buy decent equipment for the project and community you work with. We also encourage you to bring any extra equipment that you are happy to give away but this will need to fall within your personal weight allowance with the airline you travel with.
Flights; Lunch or dinner, Travel insurance; Visas; Vaccinations; Spending money; In-country personal travel; Soft drinks and alcohol; Extra activities not on itinerary.
You will be met on arrival. Full details will be provided once you have booked your trip with us.
Preferred Duration
This is a 2 to 12 week trip but we'd prefer you to come for as long as possible to make the most out of the project and the relationships you will build. You can also come for longer and we'll consider discounts for the commitment shown.
Typical Hours
Working hours will be weekday for approx. 3 – 4 hours per day coaching in the schools and National Tennis Centre. There may be additional weekend coaching available.
Pre-requisites
No prior coaching experience or qualifications are required, but a basic understanding of the game and/or playing experience is necessary. You also need to be healthy and of reasonable fitness.
Ideal For
Gap Year Tennis Project; Career Break Travel Opportunities; Post-graduate Sports Coaching; Tennis Coaching in St Lucia.
What is the minimum age restriction?
You need to be 18 or over at the time you arrive in St Lucia.
Are meals included in this trip?
Breakfast is included in your project price. This typically consists of cereal, toast, eggs and local fruits. There is sufficient storage in the kitchen to store your own food. Some people like to cook independently, others in a group and this is usually worked out once you are in-country and have settled with the group.
What accommodation is provided?
All accommodation is based in a shared house with dorm-style rooms. The accommodation is a large open plan guest house, only a few minutes walk from the beach, making it the perfect base for a Caribbean adventure! The house has all the required facilities including a fully equipped kitchen, large balcony for dining and socialising and living room with TV and WiFi. There are shower and toilet facilities per every two bedrooms and an additional toilet in the communal area.
Are there laundry facilities available at the accommodation?
Yes, there is a washing machine and ironing board in the house and a weekly laundry service is included.
Can I book a private room?
This is completely dependent on availability at the time as there are only 7 rooms in the house. There is usually an additional charge of GBP £75 per week for this. Contact us to check availability for when you would like to come.
Where can I store valuables at the accommodation?
There is no safe in the house but each bedroom can be locked from the outside. We advise you lock any valuables in your suitcase. Coordinators live on the property which means that any problems that arise can be dealt with immediately. Staff are on site throughout the day and security is on the gate during the night so chances of theft is limited.
What amenities are nearby?
The accommodation is located on one of the main roads in Castries so there will always be buses to take you to the main city, local attractions or bars and clubs at the Rodney Bay strip. There are two of the island's best beaches just a few minutes walk from the house, as well as a supermarket for all guest needs.
How many hours a day will I be on the project?
Weekdays - sessions will normally take place after school between 14:00 - 19:00 (subject to the school and programme). Saturdays - sessions will take place in the morning from 10:00 - 12:00. You are welcome to travel and explore the island during the days, or just spend it on one of the great golden sandy beaches. Excursions usually take place on Friday and Sunday; there is also a street party in Gros Islet every Friday.
Will I run the class or assist in the teaching/coaching activities?
This depends on your confidence, experience and the availability of local support. The in-country team will work around your comfort and ability and provide training where required.
What experience do I need?
We do not require you to have any particular coaching/teaching badges or qualifications, just an understanding of the game and a passion to help out on the project! You will receive a coaching manual on arriving in St Lucia and will be working alongside experienced coaches who will always be on hand to advise you and support your sessions. Those on internships with us will usually come with a bit more experience and focus on what it is they are wanting to achieve whilst away.
What support will I receive in country?
You will receive a wide range of support whilst in country, including a full time in country project coordinator, and local coaches at the project site.
What can I do in my free time?
There's loads to keep you busy in your free time in St Lucia and our in-country coordinators will be on hand to point you in the right direction and book extra excursions for you. These activities include a Rain Forest Adventures Aerial Tram, botanical gardens, sulphur springs, paint-balling and zip lining. (please note these are an additional cost and not included in your trip price).
When can I arrive?
You need to arrive at Hewanorra airport on an allotted project start date where you will be met by one of our friendly in country team and taken to the accommodation to settle in. This is always on a Friday. If you arrive after the start date you can either make your own way to the accommodation or arrange collection with us but there will be an additional charge for this.
When should I book my departure?
Your return flight should be booked on the project end date, a Friday. Transport back to the airport is included in the project price.
Is transport included?
Transport to and from the project is included in the project price. Transport for extra excursions can also be arranged with the in country team for an additional cost.
Will I need a visa?
Citizens for a large list of countries, including the UK do not require a visa for a stay of up to 90 days. Please get in contact if you are unsure whether you require a visa or not. You will also be given contact details and address of where you will be staying when you book as you may need these for your immigration card on arrival.
Will I need vaccinations?
There are no specific vaccinations required to enter St Lucia. However, we strongly recommend you visit a travel nurse before a trip in case boosters are required.
What is the climate like in St Lucia?
Being a Caribbean Island you can expect a lot of hot and humid weather throughout the year. As a tropical island, weather can be unpredictable and brief showers are fairly common. Due to its situation on the equator, St Lucia does not have well defined seasons. There is, however a rainy season which generally falls between June and November but these don't tend to effect our work too much.
Can I bring donations to my project?
Yes, all donations are greatly appreciated. However, we will not assist in the transport of donations to St. Lucia so you will have to make sure to check luggage allowance before travelling. Some airlines will offer an extra bag for this but contact must be made with the airline against the booking prior to your flight to avoid problems when checking in bags at the airport.
Can I play sport whilst in St Lucia?
We have great contacts with a number of local clubs and teams, so you will have opportunities to play and train if you want.
Tennis Coaching Volunteer Project in St Lucia, Castries
Arrival LocationHewannora International Airport (airport code UVF)
Suitable for ages 18 to 80
Most participants are between 18 and 25, so please be aware of this. We do welcome older people because of the value and experience they bring to the community.
---
"During my time here, I have been working closely with Saint Lucia's national tennis centre. I have not just been coaching tennis but, even officiating national U12 and U16 tournaments. It has been great to be a part of a high standard of tennis and officiate some of Saint Lucia's upcoming tennis stars."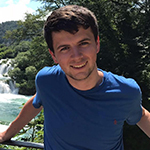 Daniel Northcott
"St Lucia is an incredible place. The people, the carnival, the sea, the Pitons, hanging out with other sporty volunteer coaches and of course working with the kids. Totally loved it."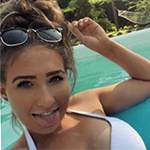 Suzy Bigwood
Nearby Trips