CSIA 1 & 2 Ski & Snowboard Instructor Course in Canada, Fernie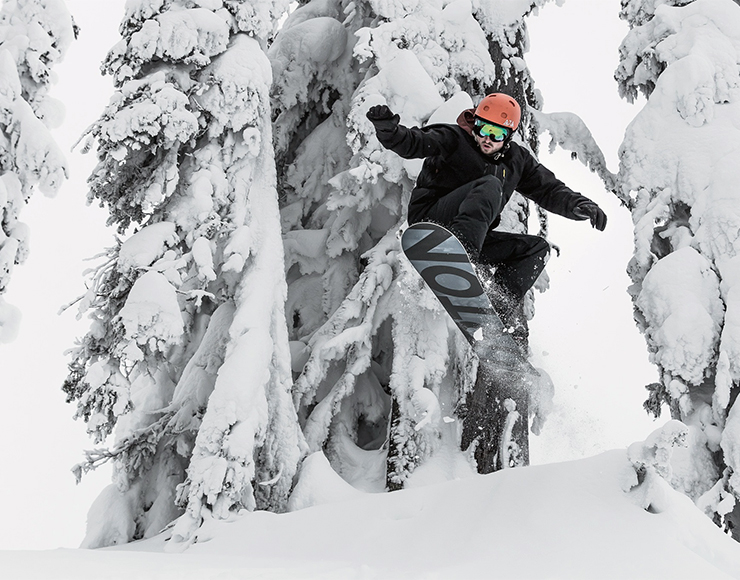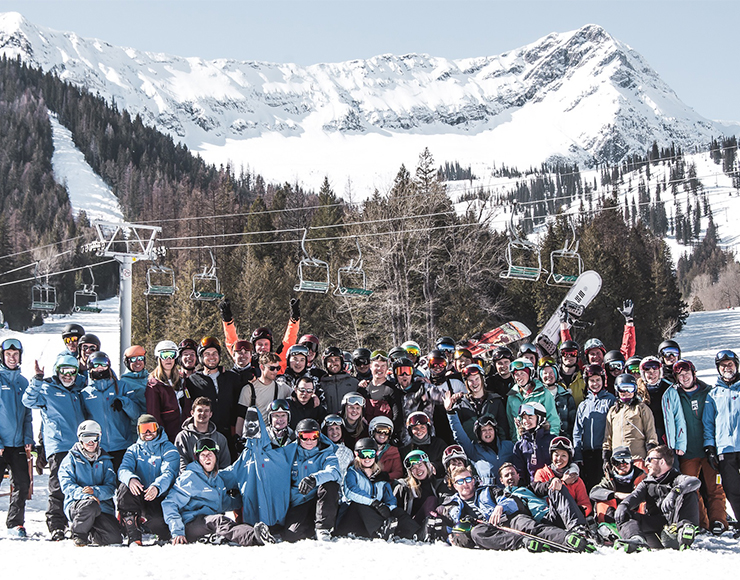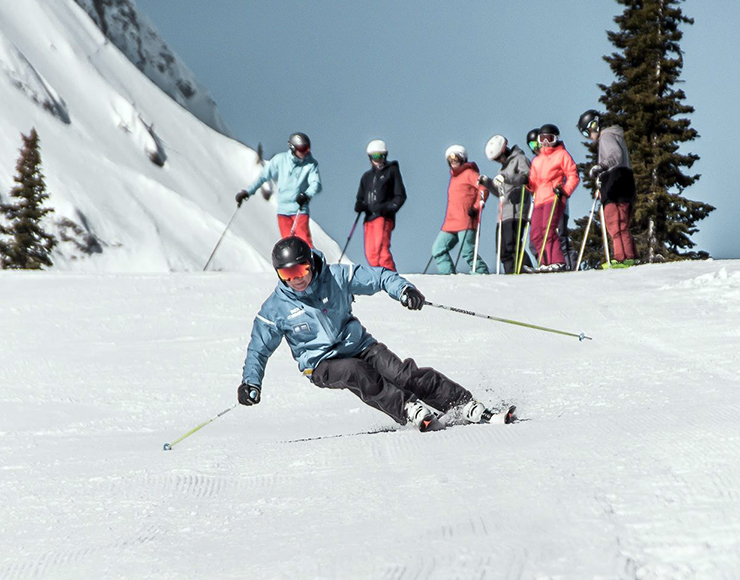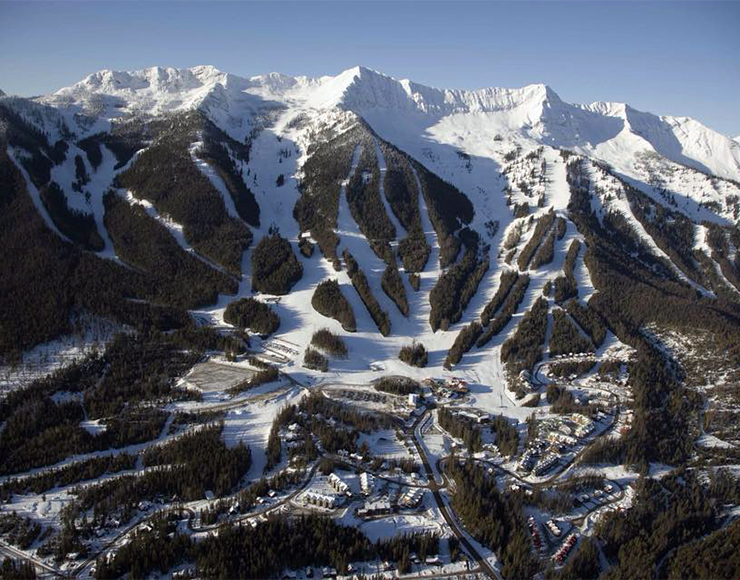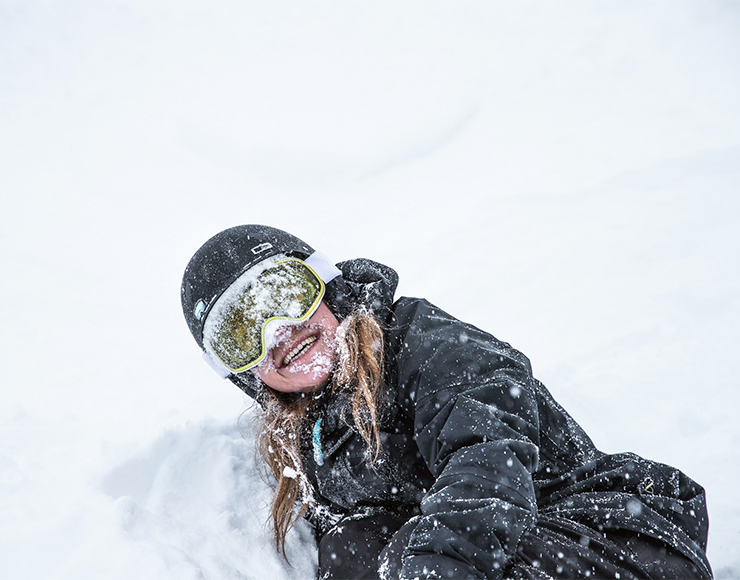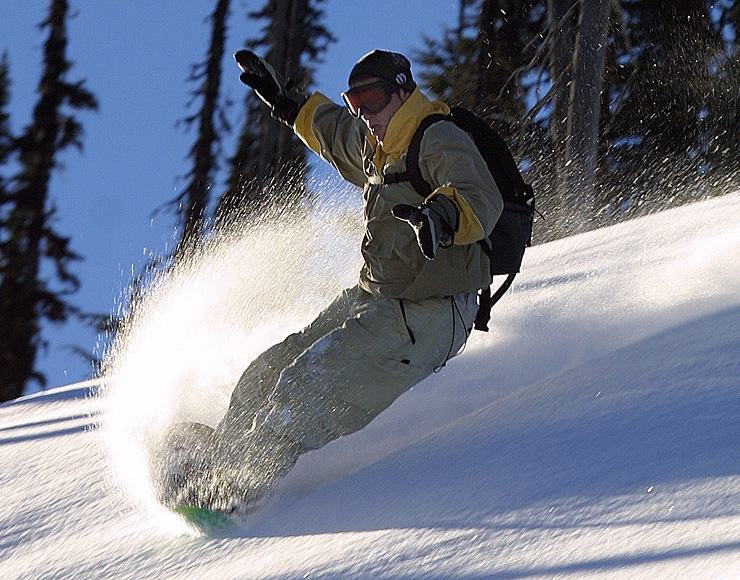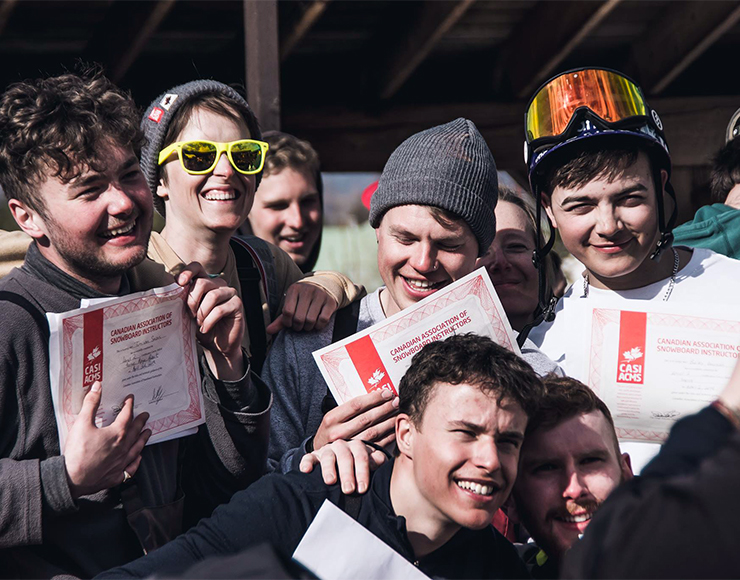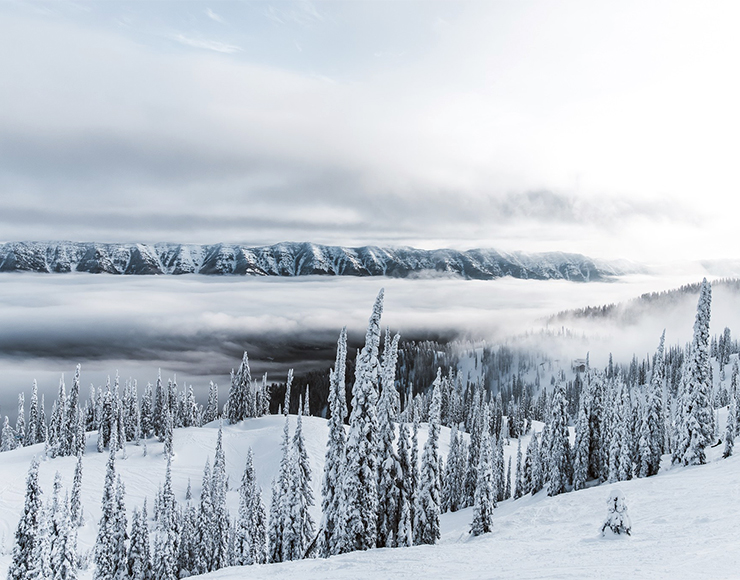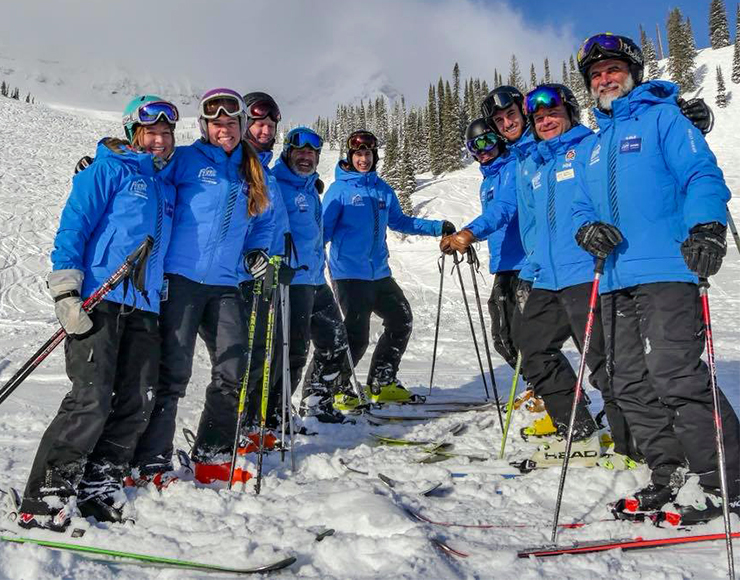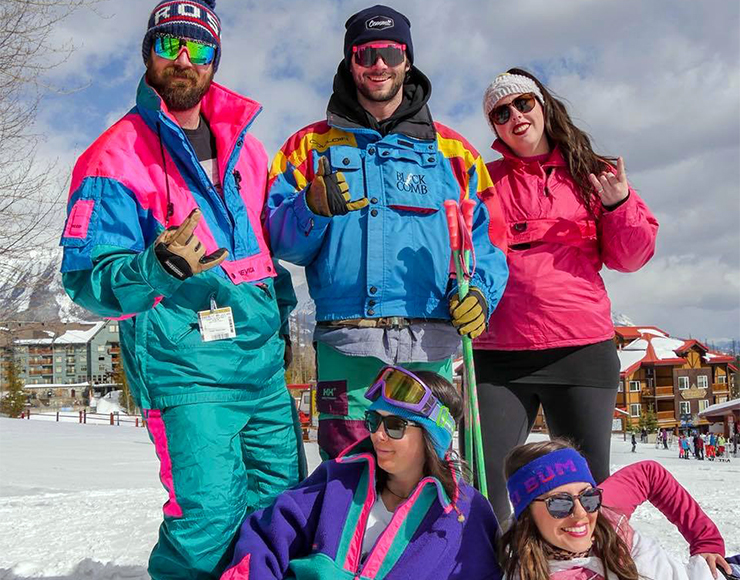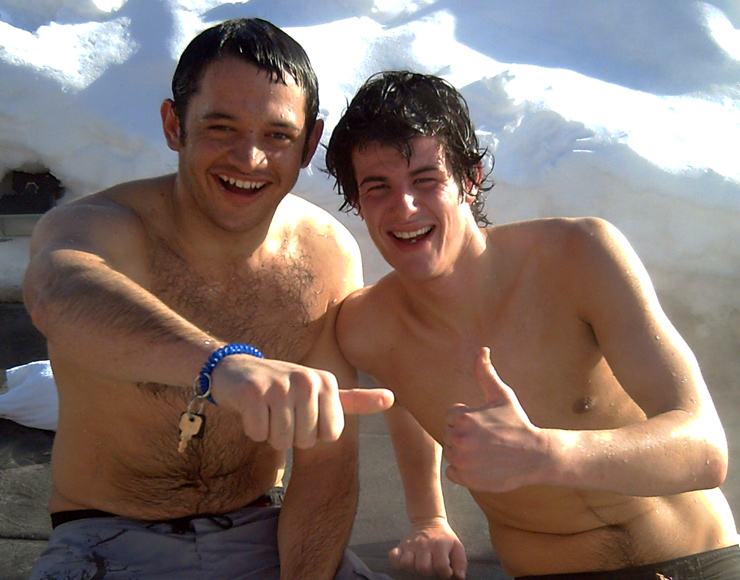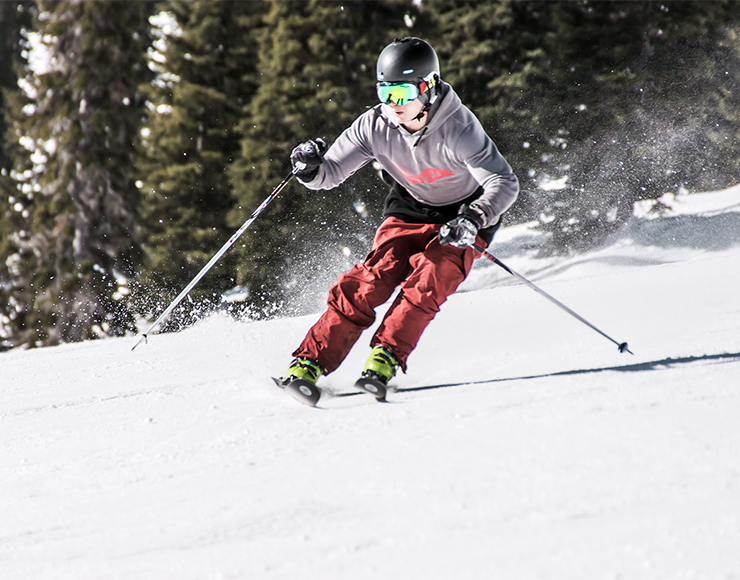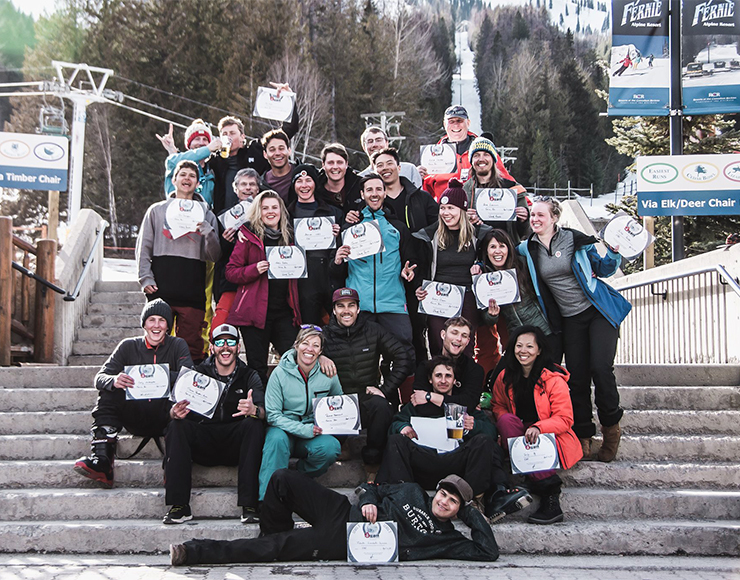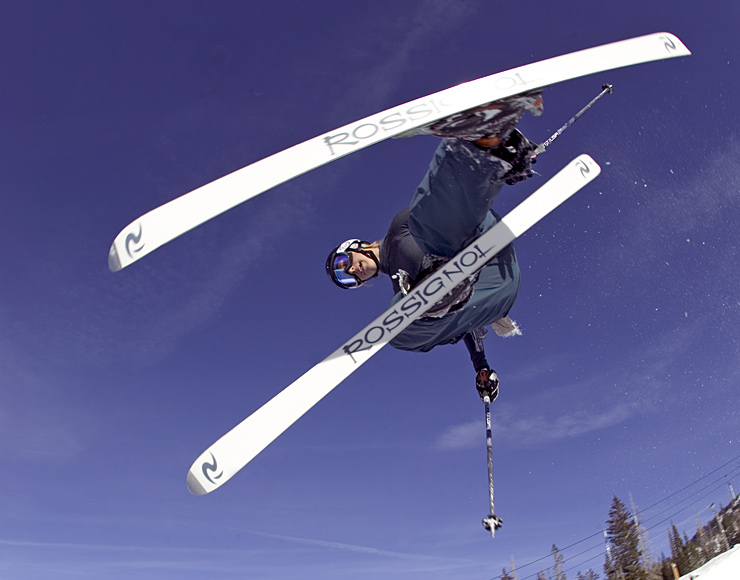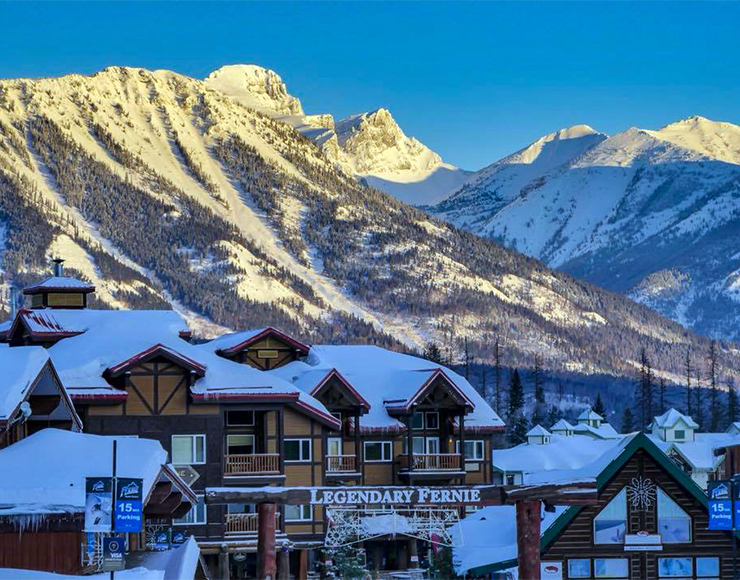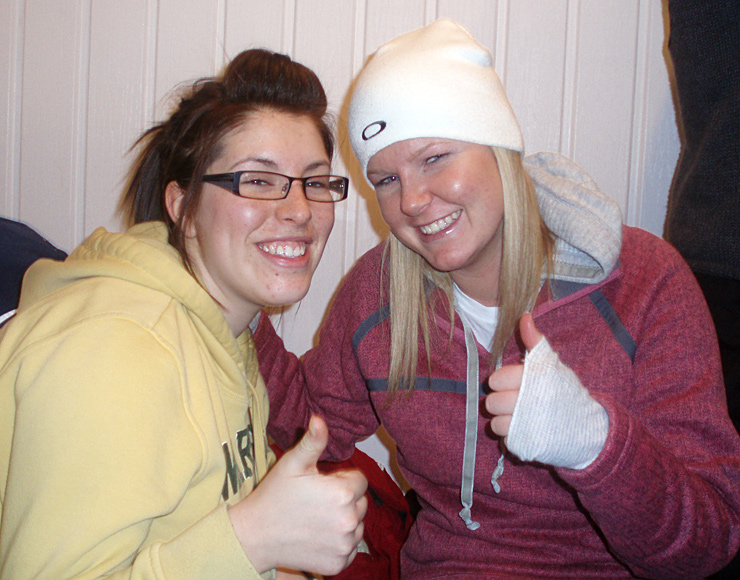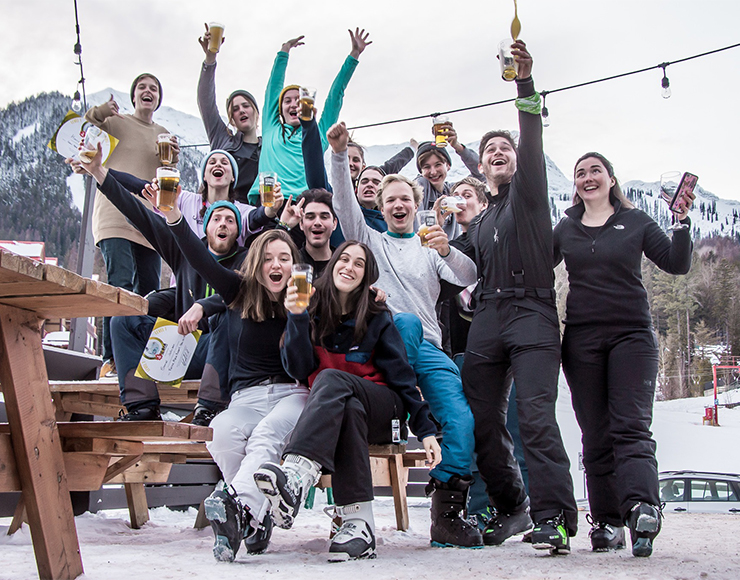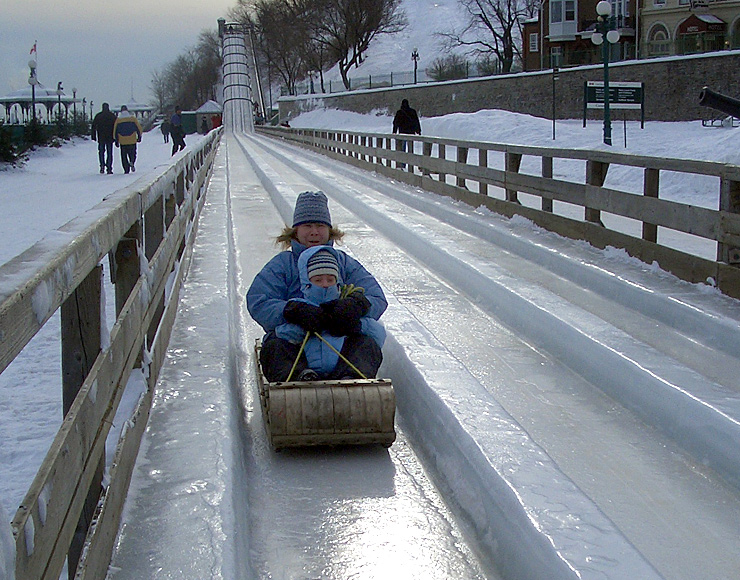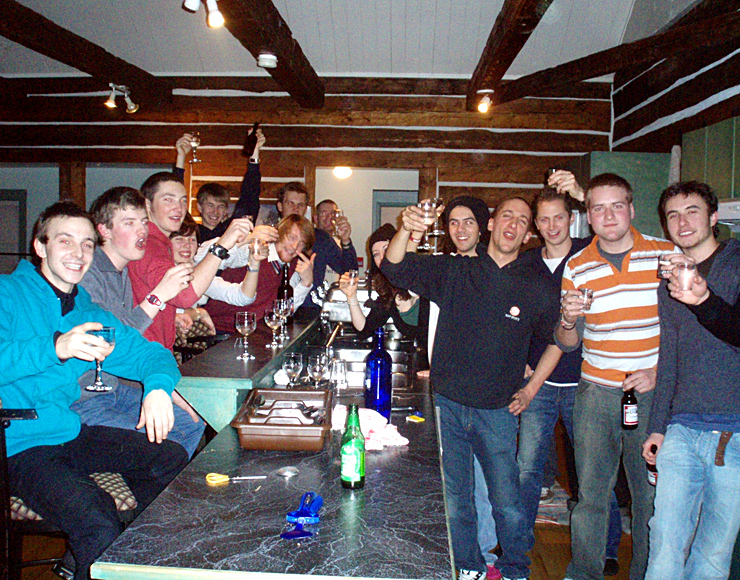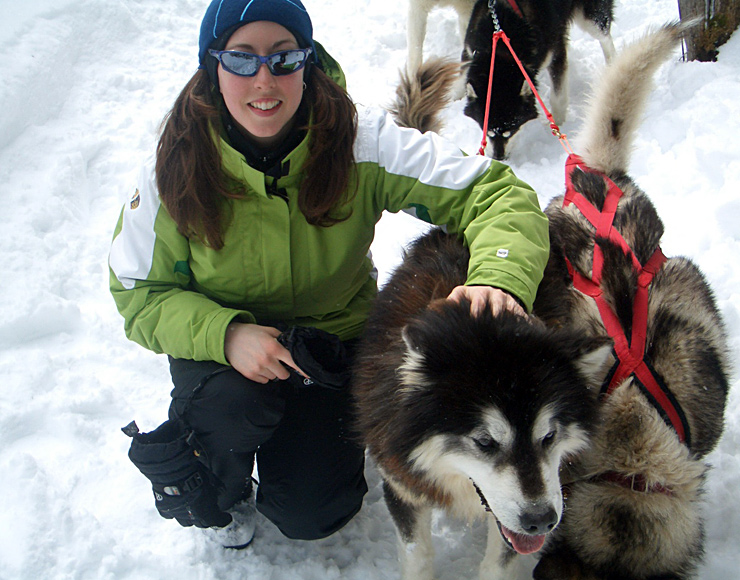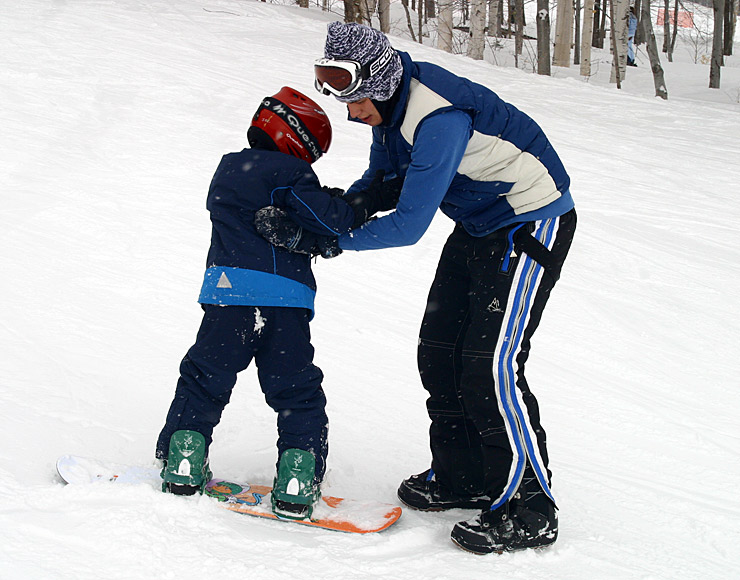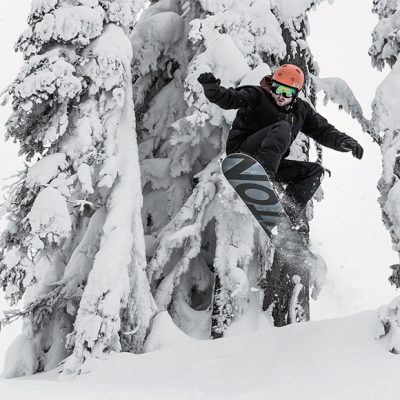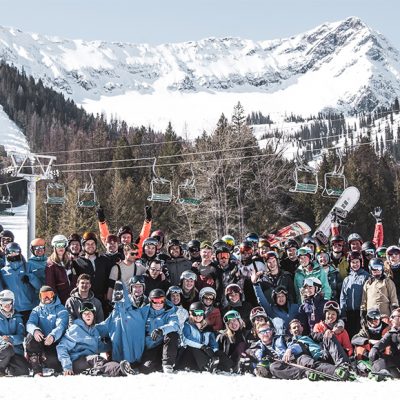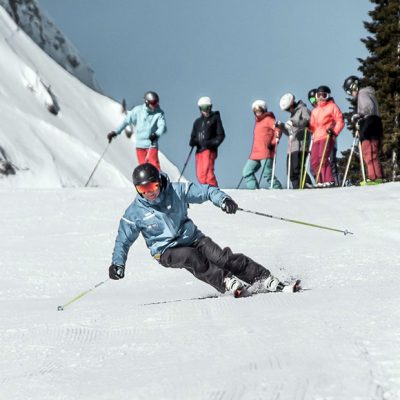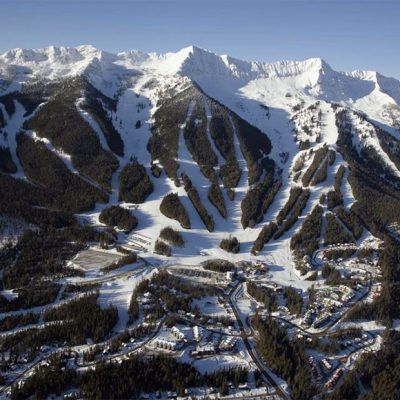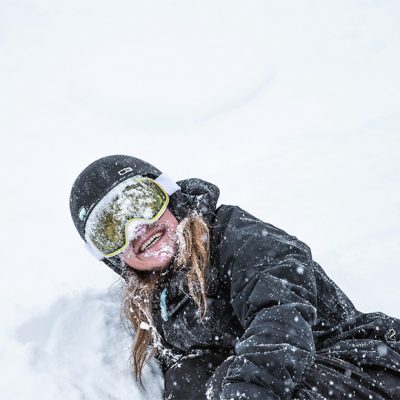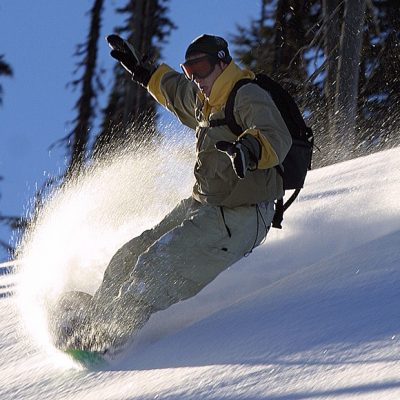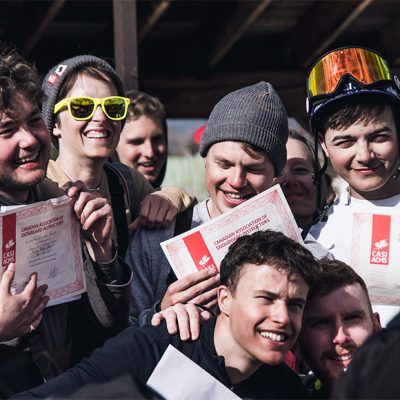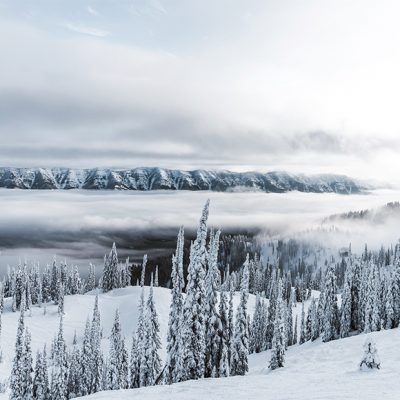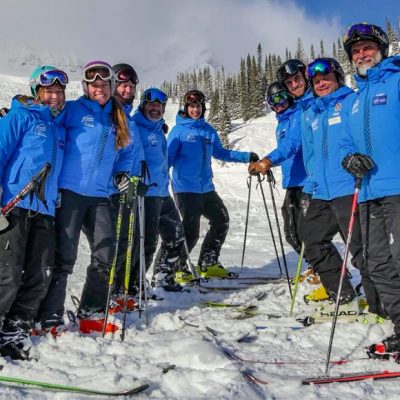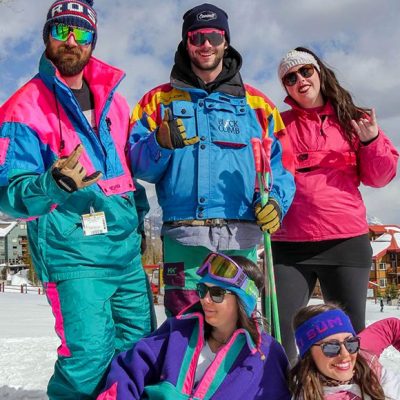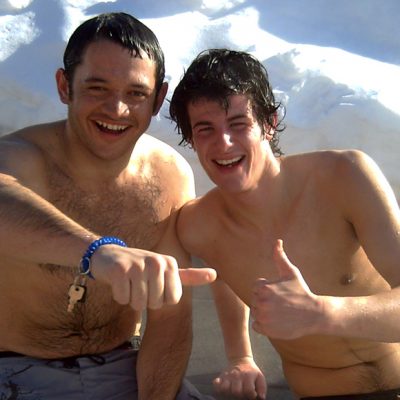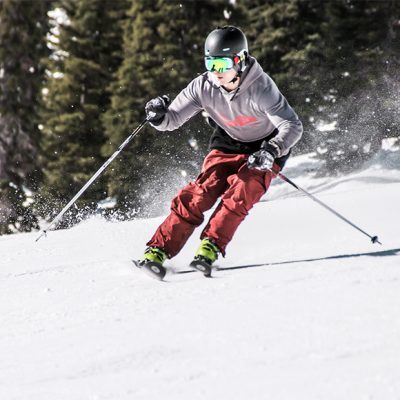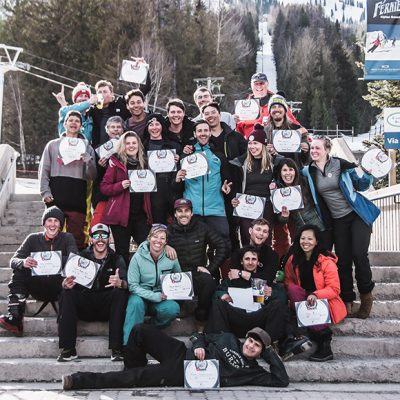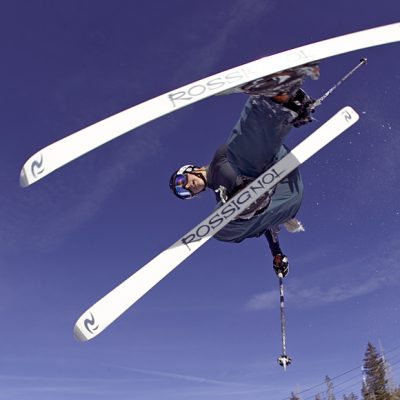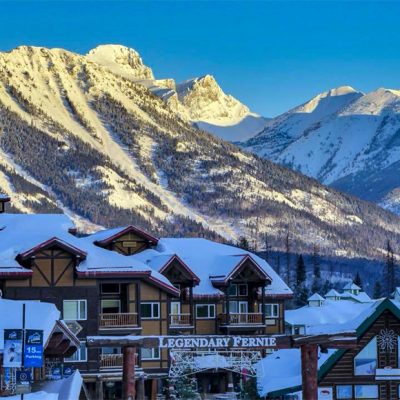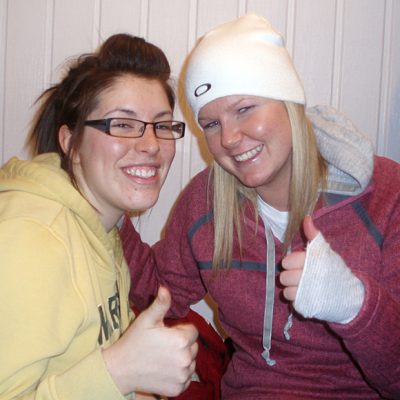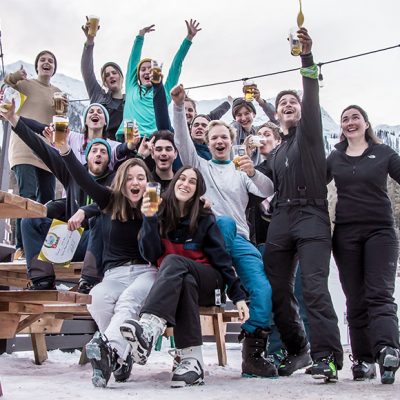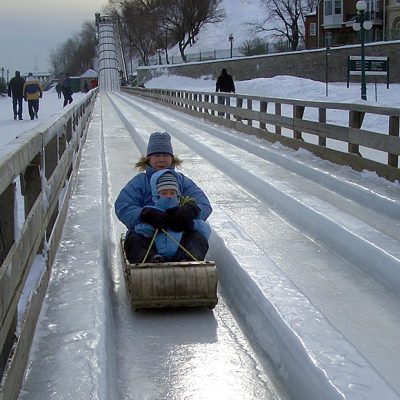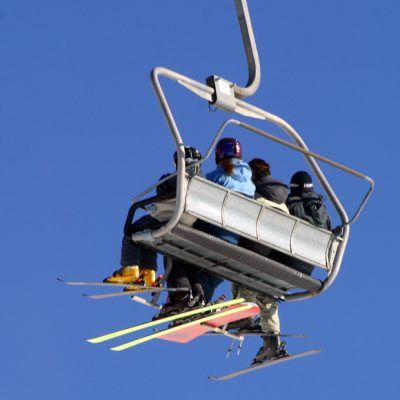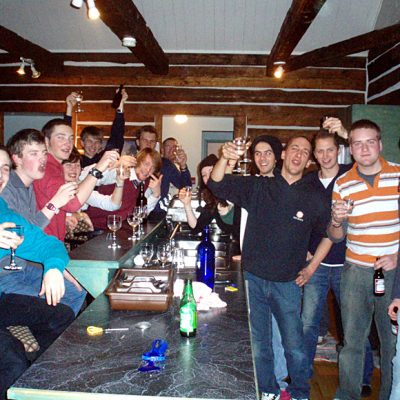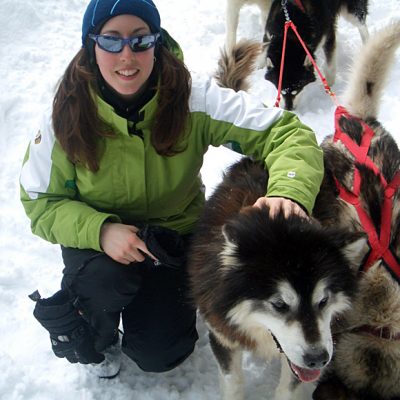 Arrival LocationCalgary International Airport (Airport code: YYC)
Take part in this exhilarating 11 week ski or snowboard instructor course and experience Canada's famous Rocky Mountains whilst gaining an internationally recognised Level 2 instructor qualification. Spend your time abroad proactively by building on your existing skills and knowledge and taking on a new challenge on this adventure of a lifetime!
Ski and Snowboard Instructor Courses in Canada
Based in the breathtaking and exciting Canadian Rockies this action packed course will test your limits, improve your ability on the snow and provide you with the platform to complete both CSIA (Canadian Ski Instructors Alliance) Level 1 and Level 2 instructor qualification. This is the perfect opportunity for ski and snowboard lovers of any level to take to the slopes with dedicated and professional instructors at a choice of two spectacular destinations, all whilst obtaining an internationally recognised CSIA Level 2 instructor qualification!
11 Week Ski or Snowboard Instructor Course
We have a dedicated and friendly group of in country professional instructors, all of whom are qualified to a CSIA Level 3 or 4 and have a wealth of experience in competitions such as Interski and X Games. You will receive 220 hours of personal coaching time, in which there is a maximum of 8 participants per instructor so you can be safe in the knowledge that your skiing or snowboarding will dramatically improve during your time overseas.
Whether you are looking to improve your technique and gain valuable experience on the slopes or wish to pursue a job as a ski or snowboard instructor this programme is specifically designed to provide a stable platform for success. The course is split into two halves so that you are able to tailor the project depending on what you wish to achieve throughout the programme. After completing the first half of the course and attaining your CSIA Level 1 qualification you will have two options for the second half of the programme. You can continue training in order to gain your CSIA Level 2 qualification, which will allow you to work in snow schools across the world. Or take part on our All Terrain Programme where you can focus on your all-mountain development such as steeps, drops, trees, kickers and rails.
There will be plenty of spare time for you to explore your amazing surroundings with your fellow participants and our dedicated in country team, who know the area inside out, will be on hand to point you in the right direction. There will certainly never be a dull moment as the in country team organise some awesome social activities to keep you entertained and provide a chance to get to know the other participants such as playing street hockey, going cat- skiing, watching an ice hockey match, taking part in a weekly quiz night or even putting your snow pass to good use with a spot of night skiing!
CSIA Level 2
CSIA Level 2 is an internationally recognised qualification for ski and snowboarding. Throughout the 11 weeks this intensive, fast track course will take you to level 2 of 4 of the possible Canadian instructor levels. For those participants that choose to continue working for their level 2 instructor qualification in the second half of the programme this will focus on dynamic skiing and boarding, carving skills in Canada's amazing powder, as well as your own fair share of off-piste, all mountain, freestyle and mogul techniques to keep you on your toes! This course will focus on your coaching and instructing techniques throughout the 11 weeks in order to fully prepare you for your CSIA Level 2 exam which lasts for 5 days in the final week of your course.
Location of Your Instructor Course
This course is currently available at a choice of two amazing destinations depending on personal preference. The first location is the well established and highly sought after destination of Fernie in British Columbia. Fernie offers the longest vertical in the Canadian Rockies as well as a huge amount of snowfall.
The second location is Banff in Alberta. This is a particularly popular destination for gap year participants due to a drinking age of 18yrs+, so those on their gap year will have the flexibility to head out socialising with their fellow participants without the constraints of age restrictions. On this programme you will have access to three impressive separate sites, Lake Louise, Sunshine Village and Mount Norquay.
Gap Year or Career Break Ski or Snowboard Courses in Canada
Take part in this action packed ski or snowboard instructor course in Canada and see where your passion for the slopes could take you! Whether you are looking to enhance your personal technique, pursue a career as a ski or snowboard instructor or just have some fun with like-minded people this is a once in a lifetime adventure you won't want to miss.
Fernie
16 Jan 2021 – 03 Apr 2021
Red Tree Lodge
Quad = £7,960 ($13,930)
Twin = £8,535 ($14,935)
Fernie Local Houses
Twin = £8,535 ($14,935)
Single = £10,240 ($17,915)
Banff
09 Jan 2021 – 27 Mar 2021
Irwin's Mountain Inn
Twin = £8,535 ($14,935)
Single = £10,250 ($17,935)
Banff International Hostel
Quad = £7,850 ($13,735)
Visa
British Nationals will not require a visa to enter Canada for up to 180 days. You can check your visa requirements by visiting the Canadian Government website.
Locations
We offer our incredible Ski and Snowboard Instructor Courses in two of the most sought after destinations in the Canadian Rockies. Each of the awesome towns that we run our courses in are famed for being a true part of the snow culture, that Canada has gained worldwide recognition for. We currently operate in two distinct locations in Canada, each offering the same amazing courses, in a different setting with different benefits that will attract a different type of person.
Fernie, British Columbia
Fernie is top destination for skiers and snowboarders, and is regularly the most popular destination for course participants of all ages and levels of experience. Fernie is famed for its outstanding powder, steeps and trees to get your heart racing, and a beautiful laid back culture due to the un-commercial, friendly nature of this dazzling ski town.
• Fernie regularly has the highest level of snow fall in Canada, with an average of 29ft per season, which is the reason that world famous Fernie powder!
• Fernie has the largest single resort ski area in the Canadian Rockies, and also the longest vertical so hold onto your hats!
• Fernie has won a host of accolades, such as Top North America Resort, North America's Coolest Town, and Best Ski Town in Canada.
Banff, Alberta
Banff is a fantastic, lively ski town which is nestled deep in a beautiful national park setting in Alberta. Making for some stunning scenery as well as some of the top slopes in Canada, this fun-loving town is truly alive. Banff is made up of 3 separate ski resorts, Sunshine Village, Lake Louise and Norquay, and combined these 3 resorts make up the largest ski area in Canada.
• On an instructor course in Banff you will have the unique opportunity to train at all 3 ski resorts, making for a hugely diverse and exciting experience.
• Due to the 3 resorts, Banff has a lively, party town atmosphere with lots of fun and interesting things going on.
• The drinking age in Alberta province is 18yrs+, which makes Banff an excellent location for gap year travellers looking to enjoy a bit of freedom and to let their hair down on their time off.
Accommodation
Fernie, British Columbia
Accommodation in Fernie is located at a purpose built 40+ bedroom ski lodge in the heart of the town. Participants taking part in the instructor course in Fernie will have their own queen size bed in a comfortable 2 or 4 person bedroom. All the rooms are en-suite, and all participants have access to a range of awesome facilities, such as restaurant, lounge, kitchen, bar, movie room, games room, sauna, and a ski lodge would not be complete without a hot tub for relaxing those aching limbs after a long day on the slopes.
Banff, Alberta
The accommodation in Banff is located in hotels and hostels in the town centre. Being centrally located the accommodation provides easy access to the local amenities in the town centre, and also provides a great base for nights out and partying with your fellow participants. Participants on the instructor course in Banff will be placed together in either the hotel or the neighbouring hostel, so you will never be on your own in this buzzing ski town. You will be sharing a dorm style/shared room, with a range of facilities and amenities close to hand including, WiFi, kitchen, lounge, swimming pool and laundry facilities.
11 Week Course Structure
Week 1 – Settle in to your new surroundings, explore the local area and start your ski or snowboard lessons.
Week 2 – Work on your technique, stance & balance with our professional instructors.
Week 3 – Prepare for your CSIA Level 1 exam with private lessons.
Week 4 – Work on your off-piste skills and practice your teaching/coaching skills, developing your own style.
Week 5 – CSIA Level 1 exam. Prepare for some cracking celebrations upon completion, and start to think about whether you want to continue to take the Level 2 or take on the All Terrain Programme and work on your personal skills.
Week 6 – Develop your dynamic skiing and carving skills under our team's expert tuition.
Week 7 – Continue with your off-piste skills development and begin your Level 2 training.
Week 8 – Gain further experience on an all-mountain terrain, focusing on freestyle elements and instructor training.
Week 9 – Start working on demonstration techniques, as well as testing yourself with drops and trees in open terrain.
Week 10 – Further private lessons and preparation for the imminent Level 2 exam.
Week 11 – Level 2 CSIA exam which lasts for 5 days. Time to celebrate upon completing, and making plans to travel the world with your new qualification.
Work Experience and Job Prospects
During your time on your ski or snowboard instructor course in Canada you will have a range of opportunities to gain experience in an instructor's environment as part of the local community days that give our course participants the chance to coach kids on the slopes.
As part of the package all participants are invited to attend job seminars which will outline the options available to qualified ski and snowboard instructors post course completion. For those taking part in the 3 week Level 1 Instructor course, the course takes place in November, before the season begins, so this will give you plenty of opportunities to find some paid work in Canada for the remainder of the season.
Extra Excursions
Your time in Canada is about much more than gaining your instructor qualification, and we have developed a wide selection of extra excursions to make sure you experience life on the slopes to the max! Each excursion is worth a certain number of credits, each being worth $10. Included in your course package are 25 credits which you can spend any way you wish, and can also be topped up if you decide to get involved in more activities, thus allowing you to pick and choose exactly what you do in your spare time!
On the second night of your course you will attend a presentation by the Course Director who will go over the course calander and explain which extra excursions are available and how to book up.
Excursions available:
Banff
• Cat Skiing/ Boarding
• Avalanche Safety Training
• Snowmobiling
• Night skiiing
• Support Local Hockey Team at Hockey matches
• Weekend Trip to Revelstoke Mountain Resort
• Weekend trip to Fernie.
• Day trip to kicking horse resort
Evening Courses
• Yoga
• Indoor Climbing
Fernie
• Cat Skiing/ Boarding
• Split Boarding
• Back Country Ski Touring
• Avalanche Safety Training
• Winter Camping
• Snowmobiling
• Night skiing
• Lake Ice Skating
• First Aid Course
• Photography Workshop
• Support Local Hockey Team at Hockey matches
• Build your own ski's workshop
Evening Courses
• Yoga
• Sports Massage
• Language Courses
• Indoor Climbing
Accommodation
All instructor course participants will be accommodated in either a ski lodge, hotel or hostel, depending on course location. Facilities include, shared rooms, kitchen and lounge, hot tub, sauna and bars & restaurants.
Food
Breakfast (continental) is provided 5 days per week, Monday – Friday. Dinner is provided 4 days per week, Monday – Thursday. You will have to budget for lunches and weekend meals. We recommend a budget of approx. $230 per week to cover basic food costs, however this could be cheaper if participants make packed lunches using the kitchen facilities provided in accommodation.
Airport Pick Up
A member of our in-country team will be there to meet you at the airport on arrival and transfer you to your accommodation. Airport transfers are only available on the start date provided and we prefer you to get on the group flight booking we have available through our partners so you all arrive together.
Professional Coaching
11 weeks of professional coaching and one-to-one sessions, weekly technical sessions, video analysis, career advice, and coaching experience in local ski school.
Level 1 Exam Fees
The CSIA Level 1 examination fees are covered.
Lift and Ski Passes
Full season lift and ski passes are provided for your resort locations.
Training
All pre-departure advice is provided, as well as a comprehensive orientation and induction on arrival in-country.
Support
24 hour support and guidance from our in-country team.
Flights; Insurance; Ski/Snowboard kit; Lunches and Weekend meals; Working Holiday Visa (required if planning to work after the course); CSIA Level 2 Instructor Exam fees ($550 – $650 payable in-country); Any additional spending money for social activities.
You will be picked up and transferred to our accommodation
Preferred Duration
This is an 11 week course, so participants are required to take part for the full 11 weeks.
Pre-requisites
Participants can range from beginners to more experienced skiers or snowboarders, as everyone is put into a group to match their level. You should have a keen interest in skiing or snowboarding.
Ideal for
Ski and Snowboard Gap Year and Career Breaks; Ski and Snowboard Instructor Courses; CSIA Level 1 and 2 Qualification; Winter Ski Seasons in Canada; Holidays in Canada; Ski Resort Work in North America.
CSIA 1 & 2 Ski & Snowboard Instructor Course in Canada, Fernie
Arrival LocationCalgary International Airport (Airport code: YYC)
Travel dates are flexible
Suitable for ages 18 to 60
Most participants are 18 to 30. Banff attracts a slightly younger crowd because the drinking age is lower.
---
Add-Ons