Sports Management Internship in Thailand, Singburi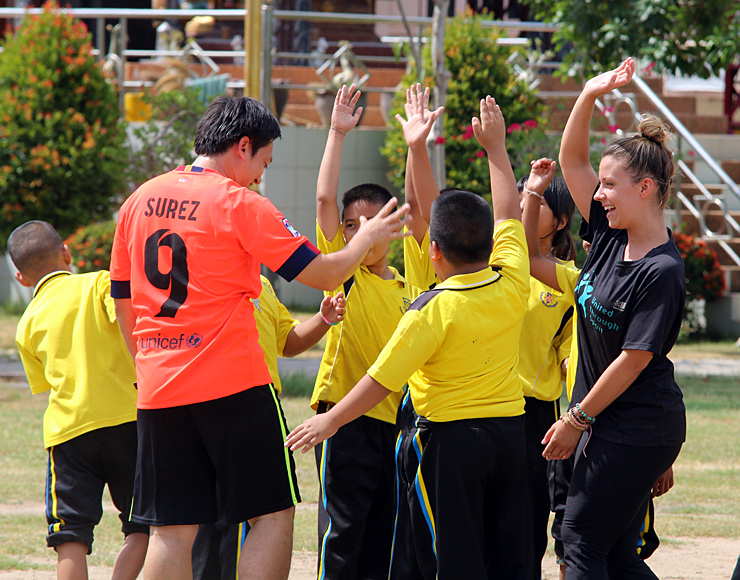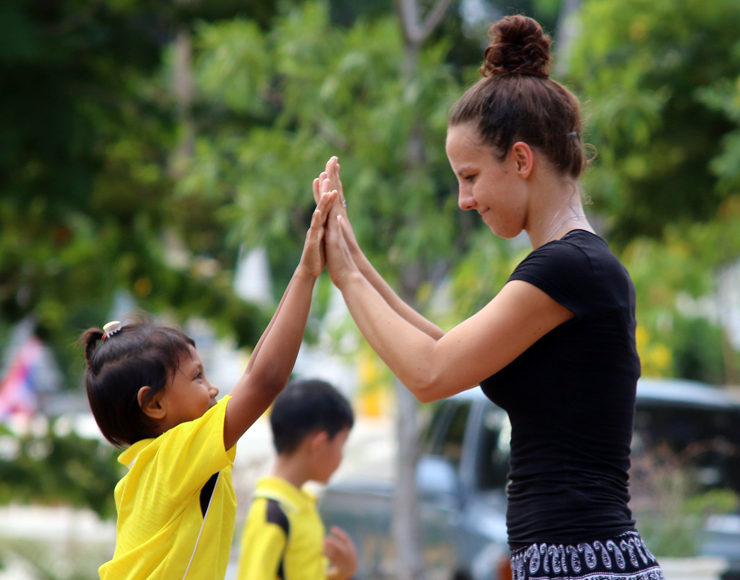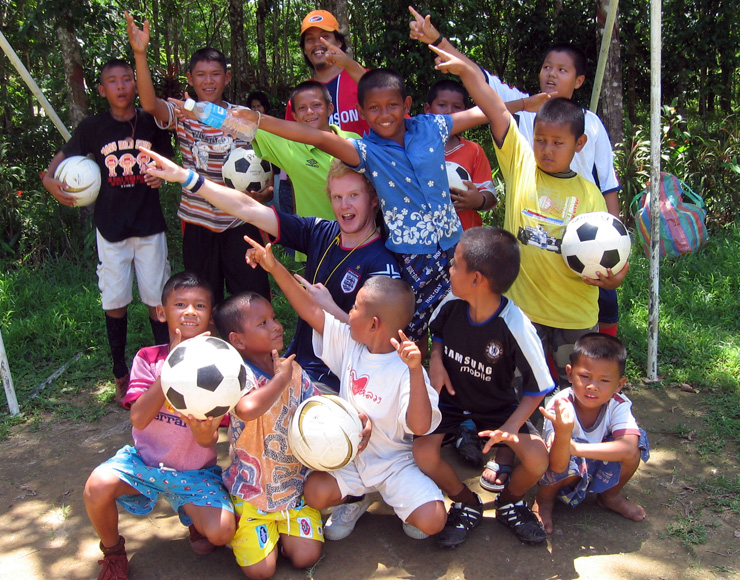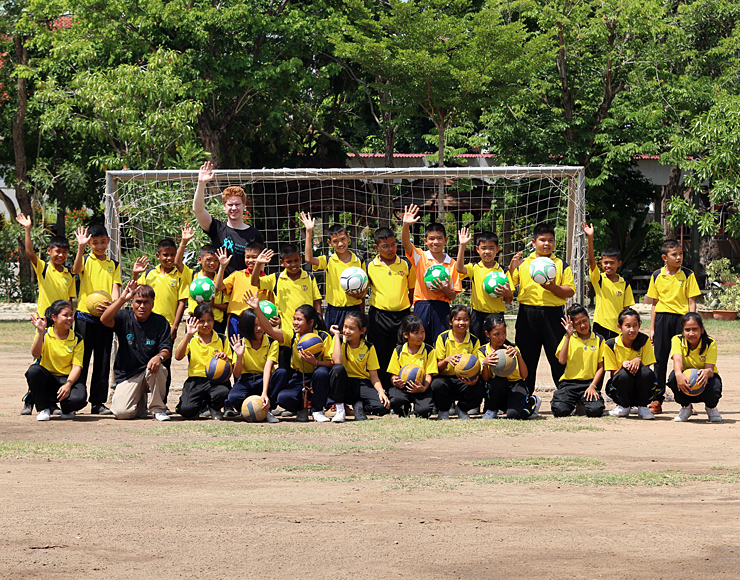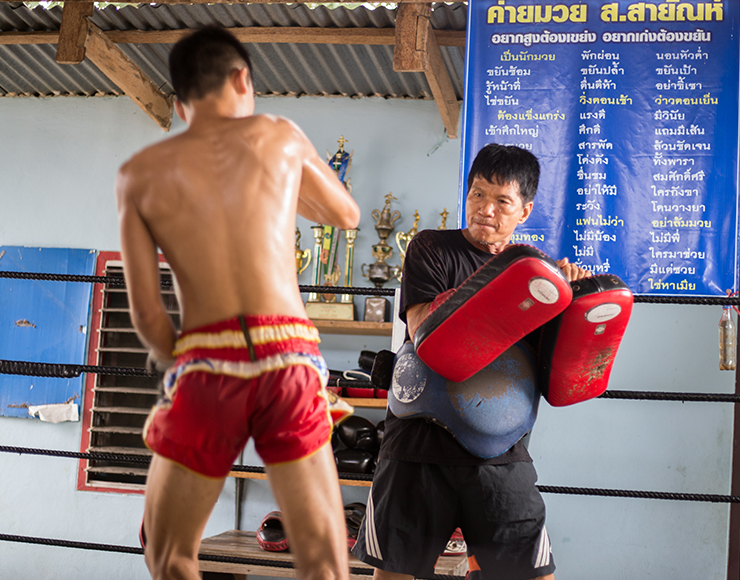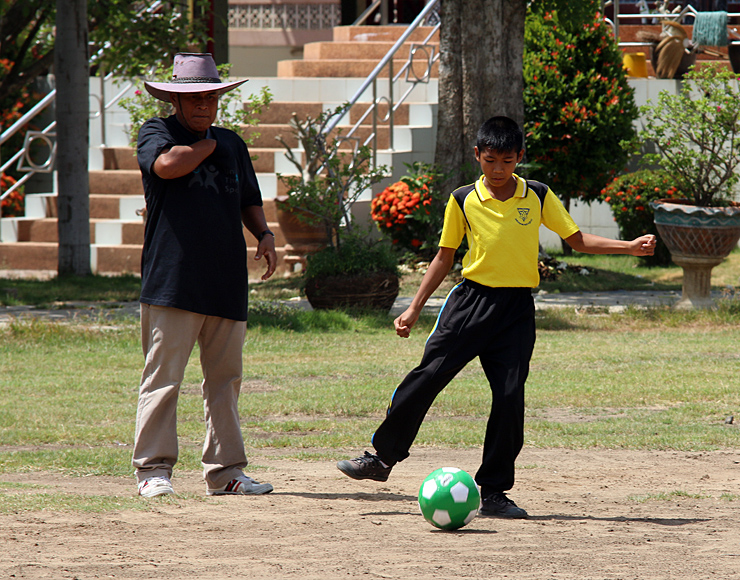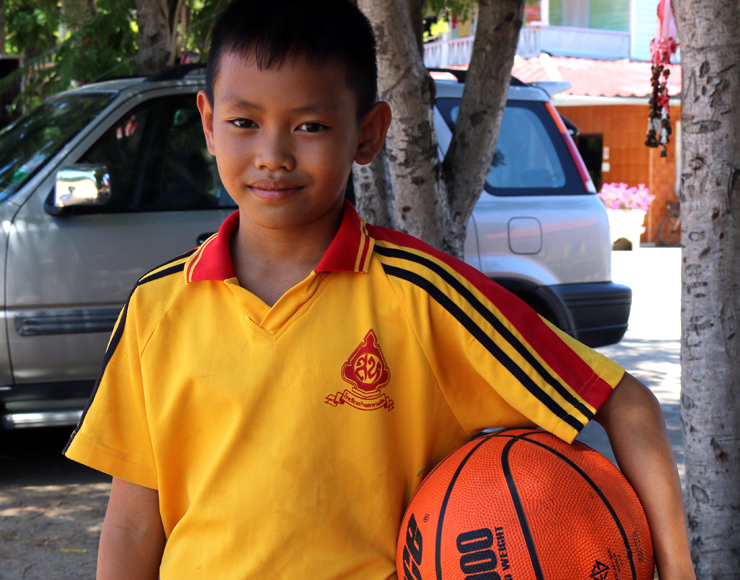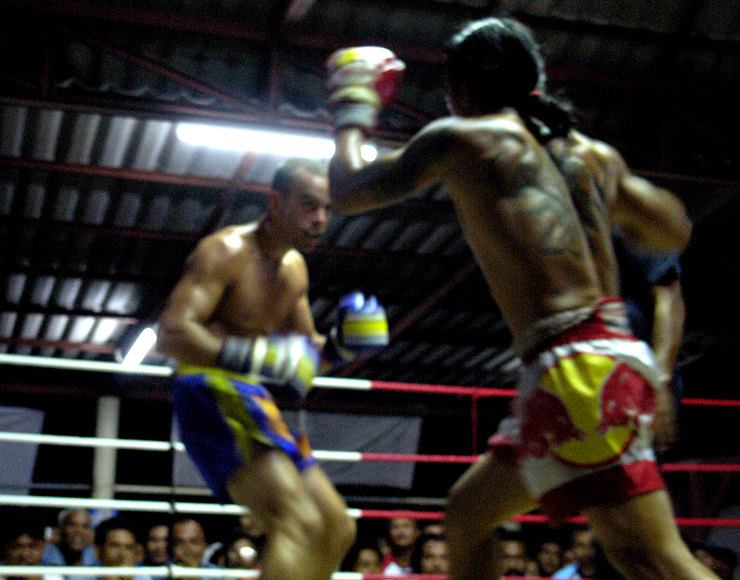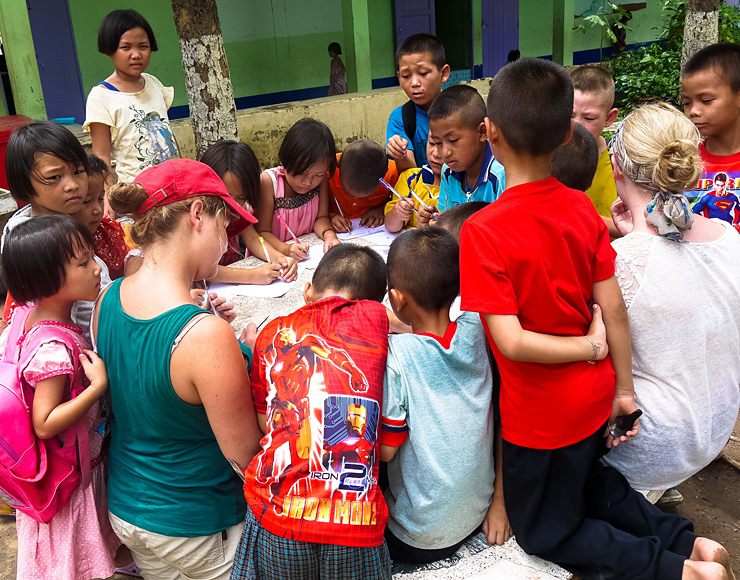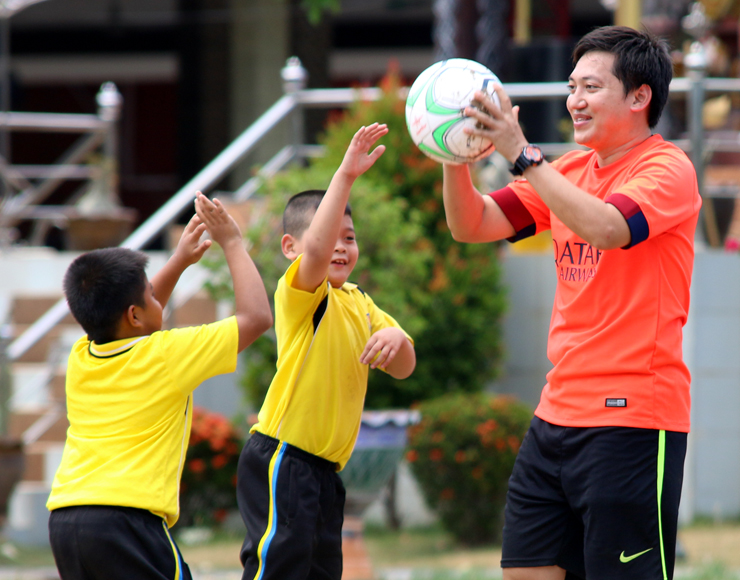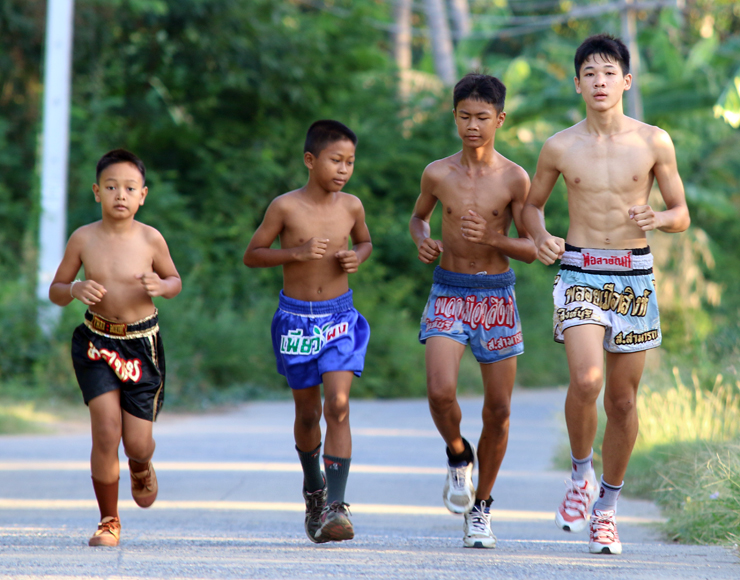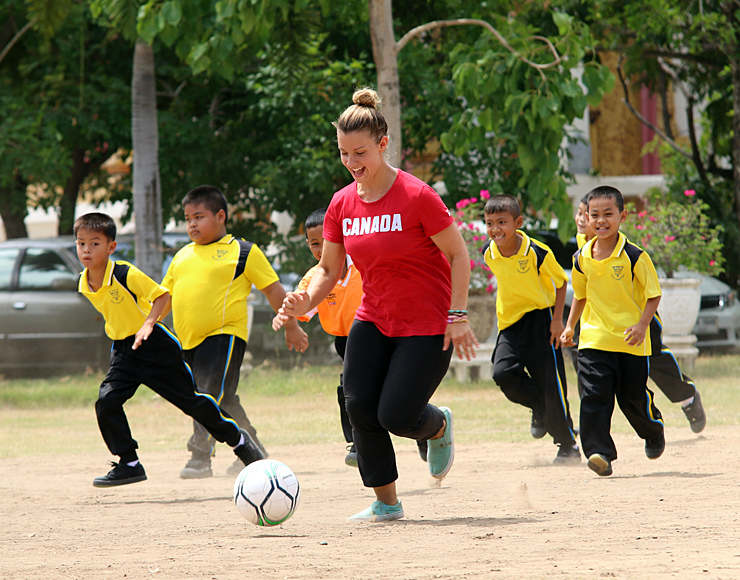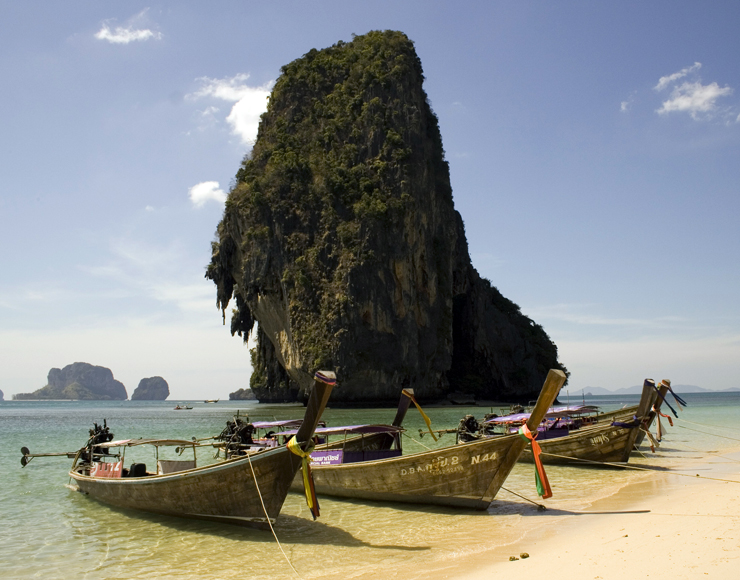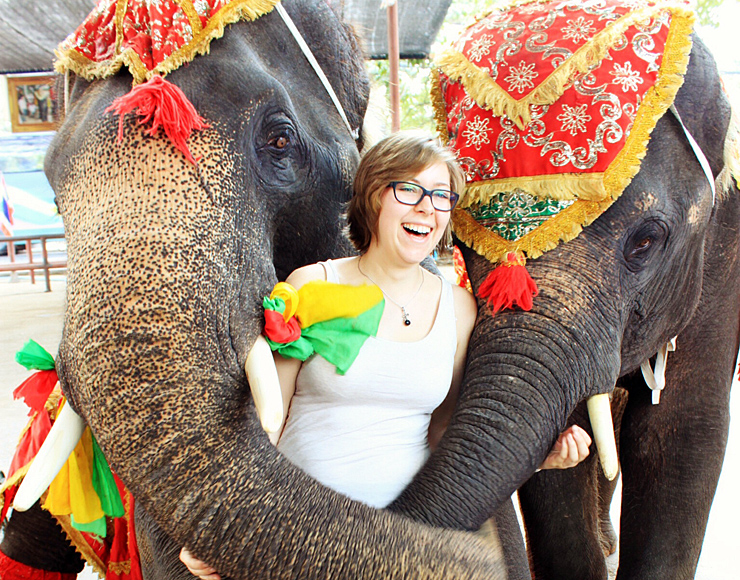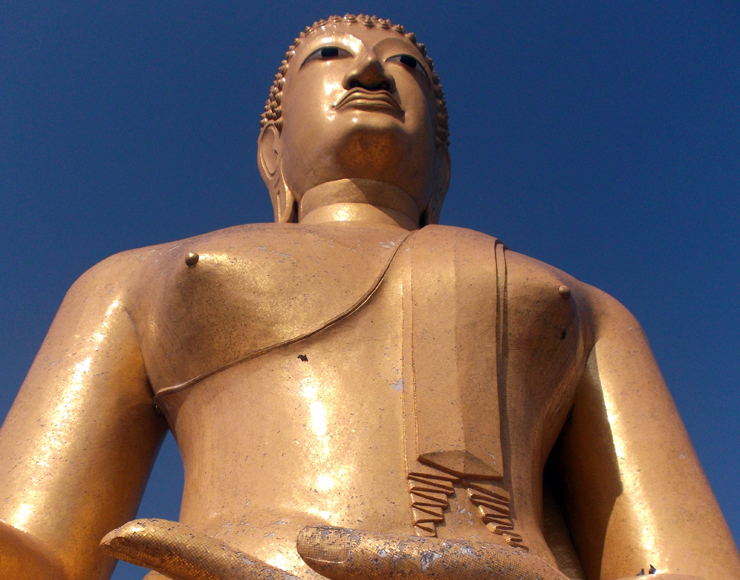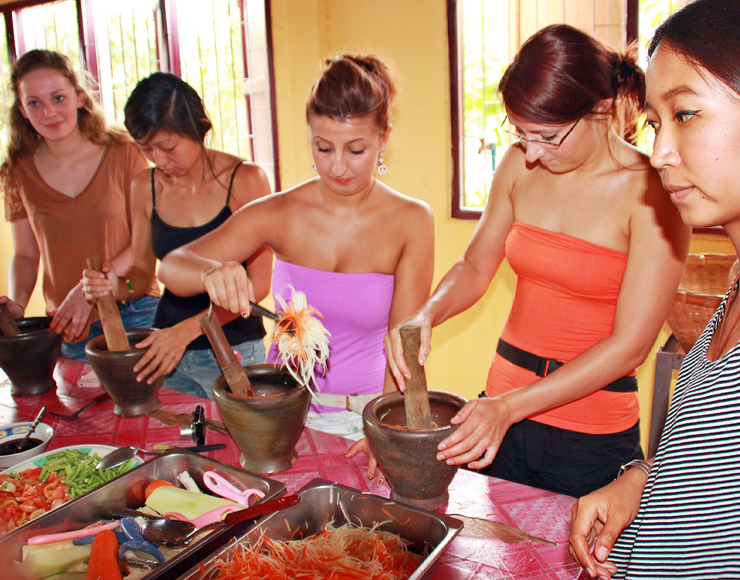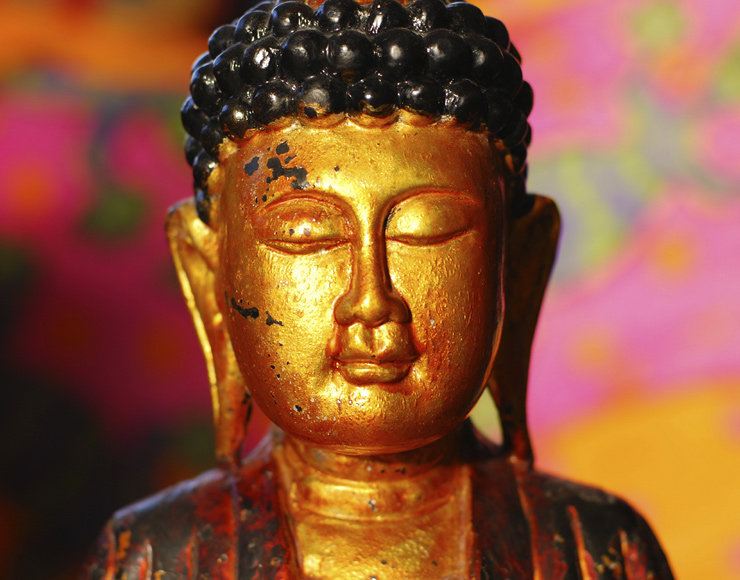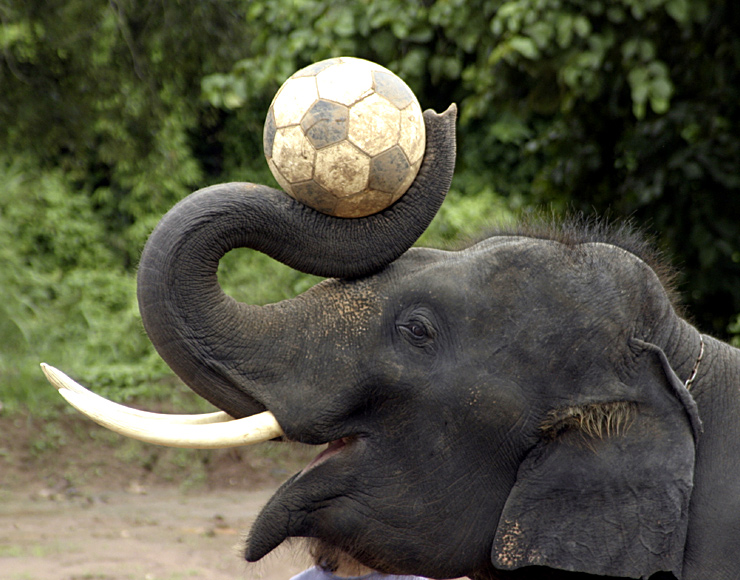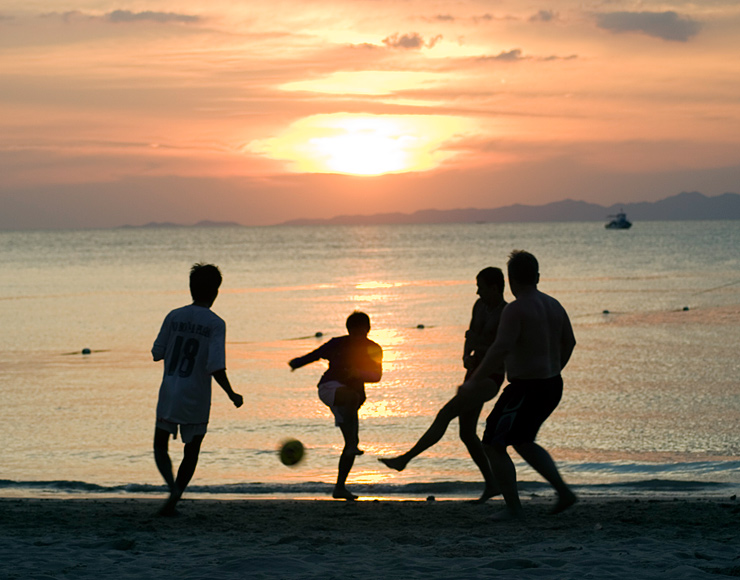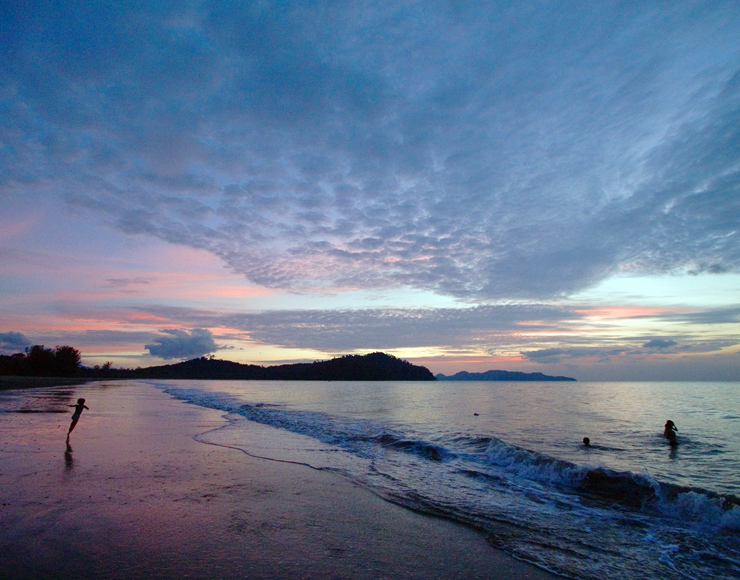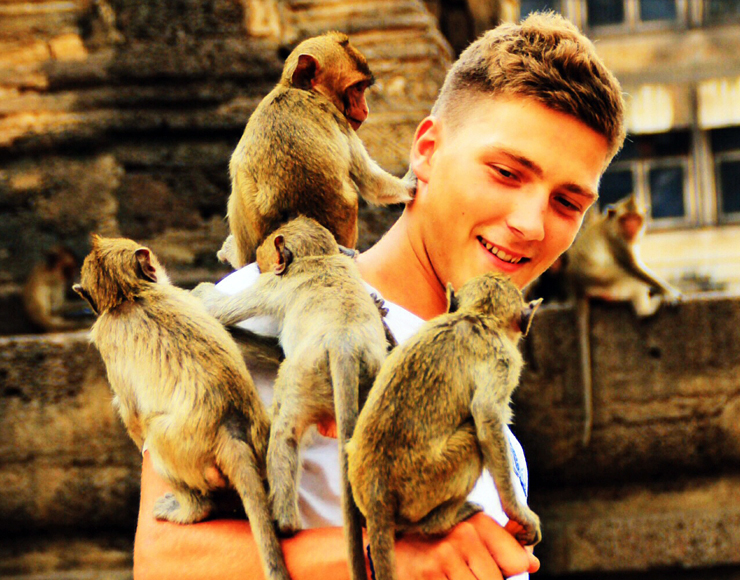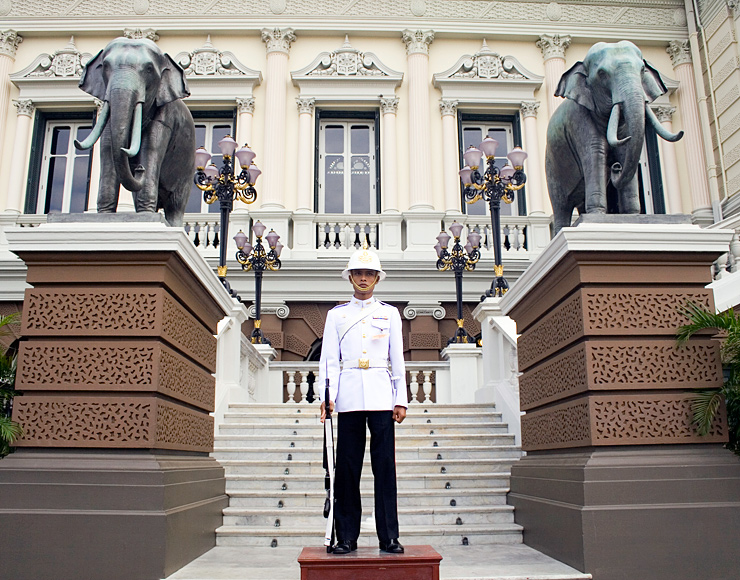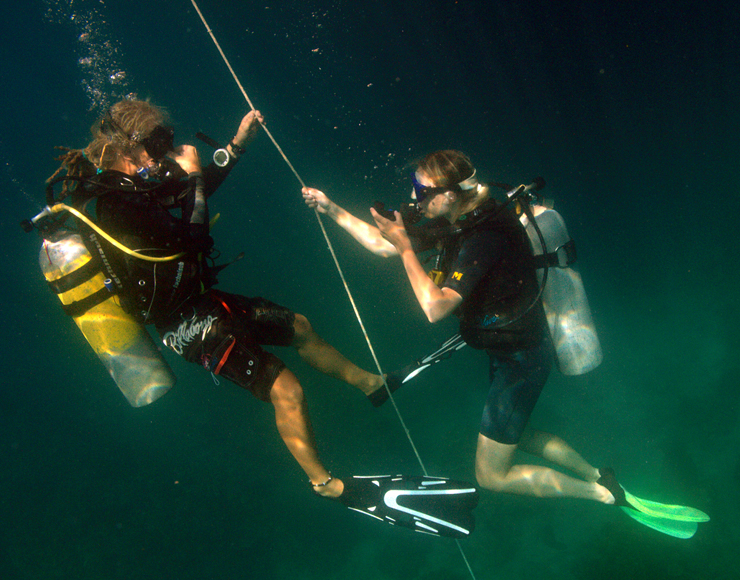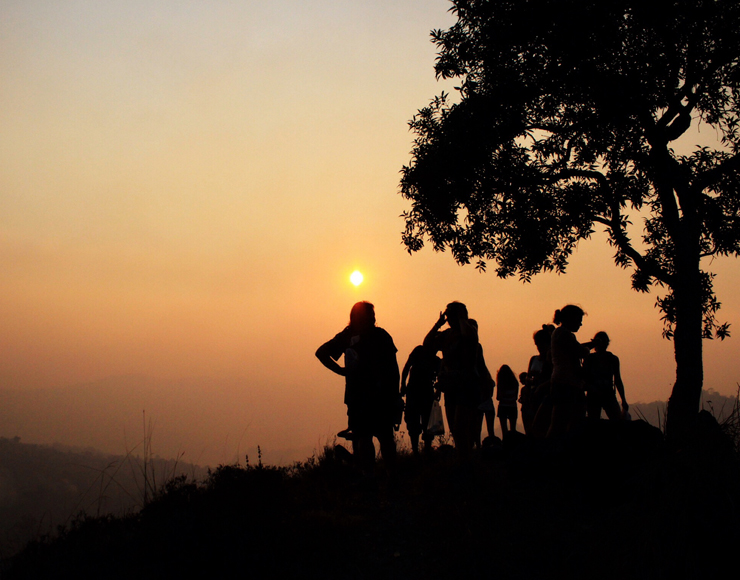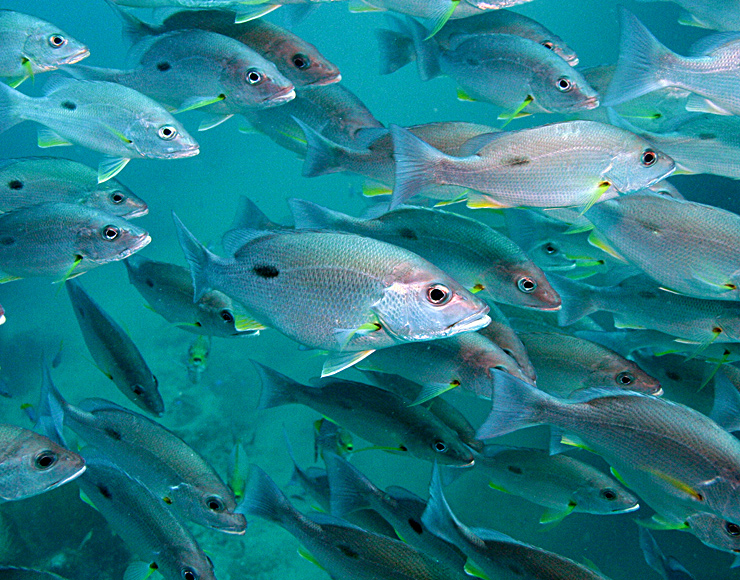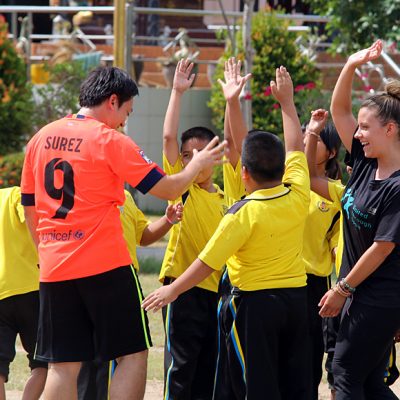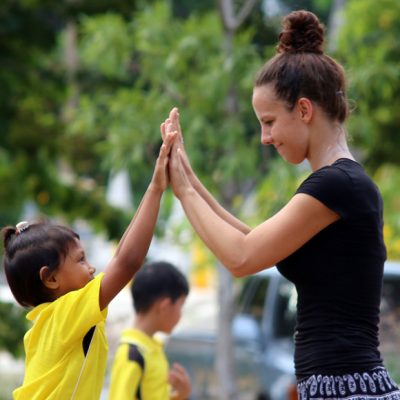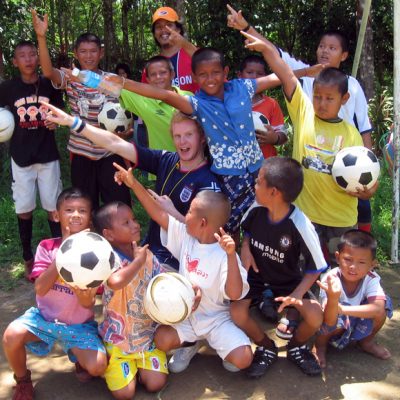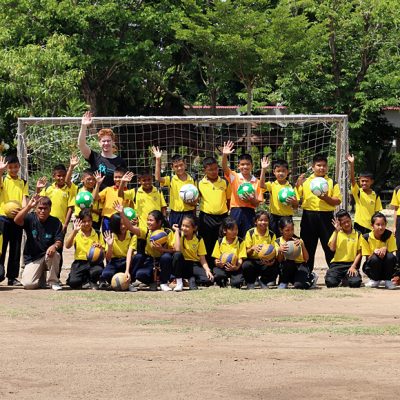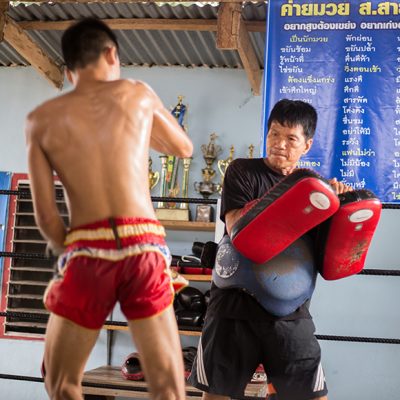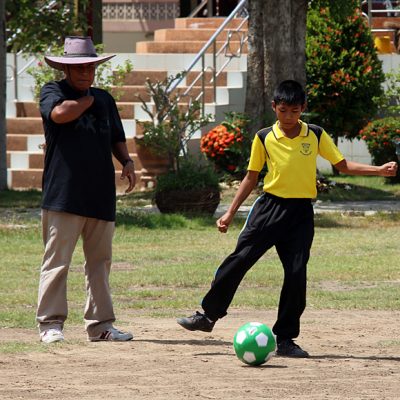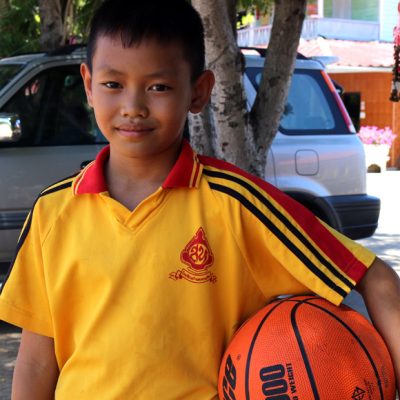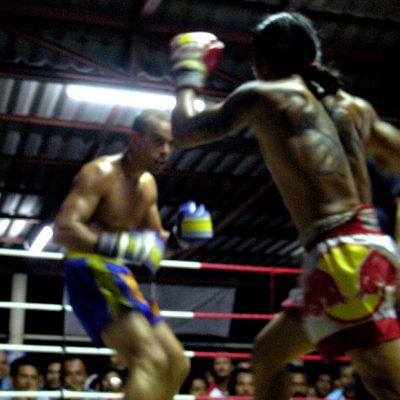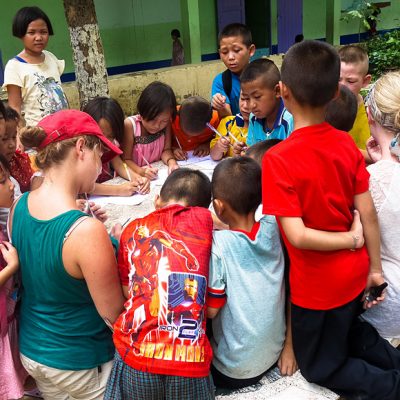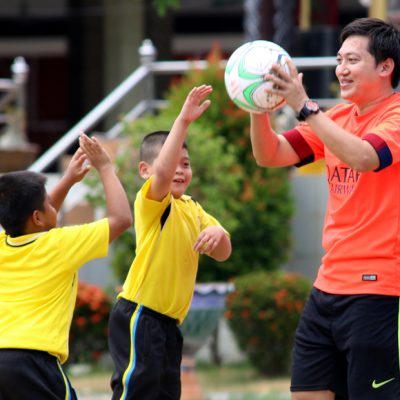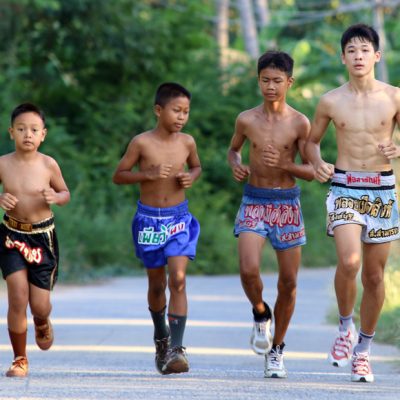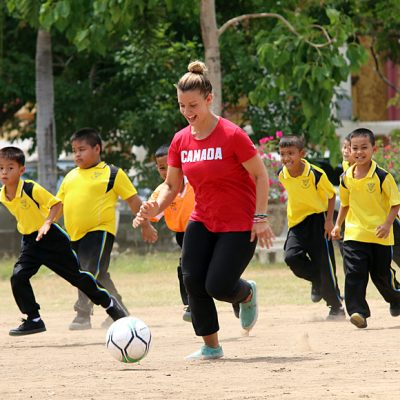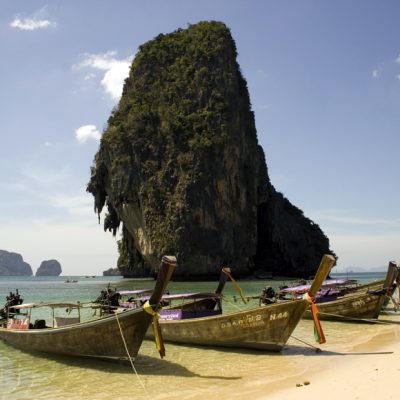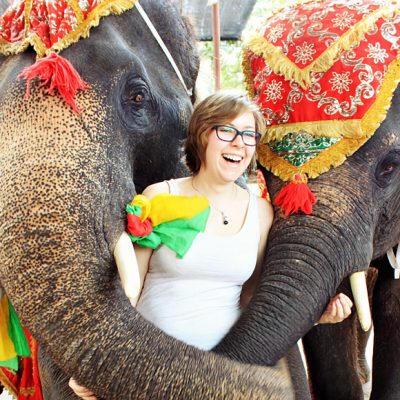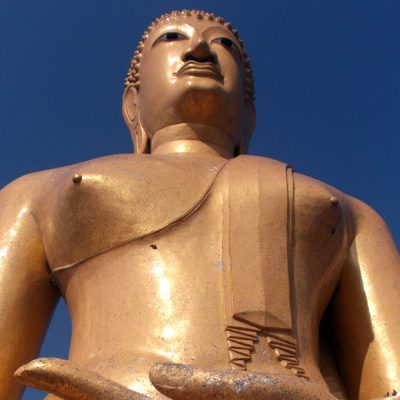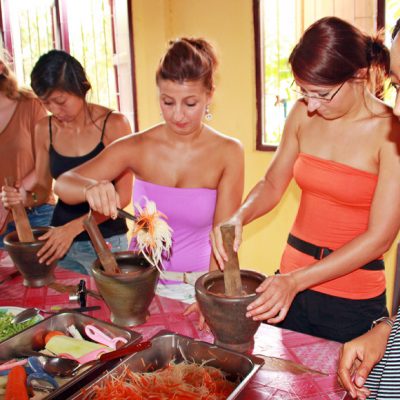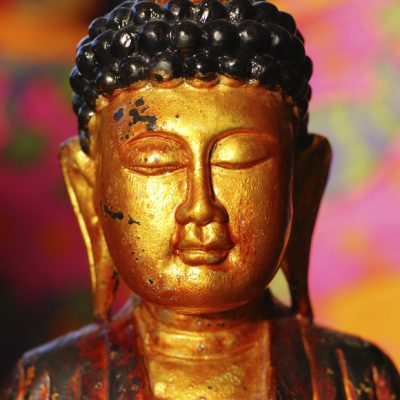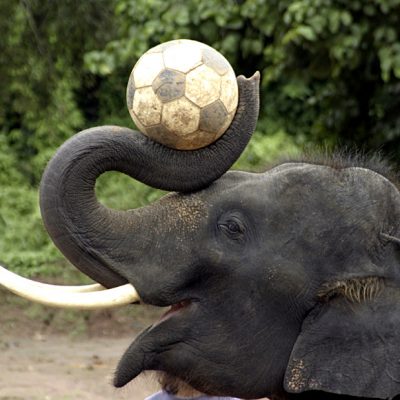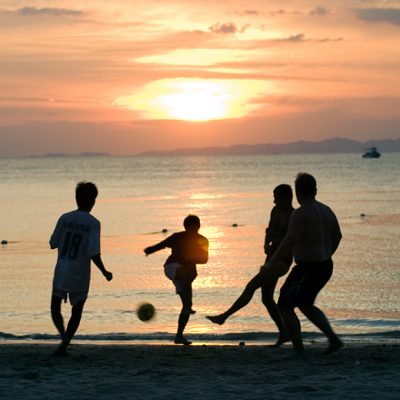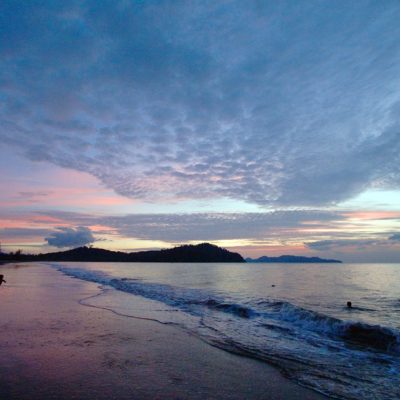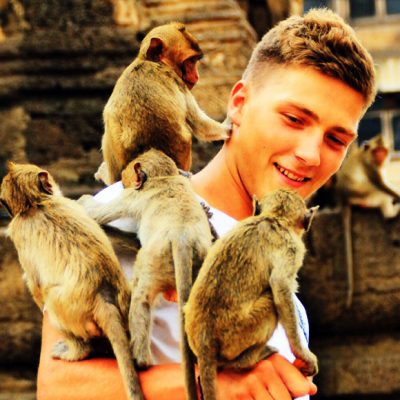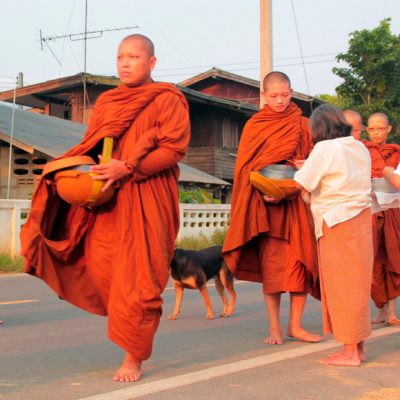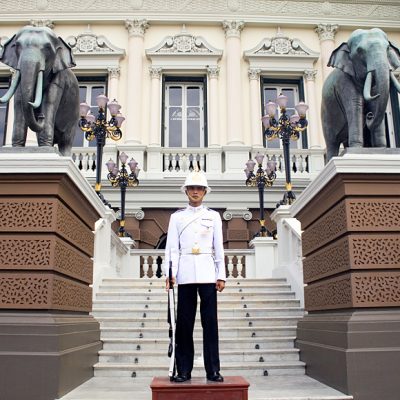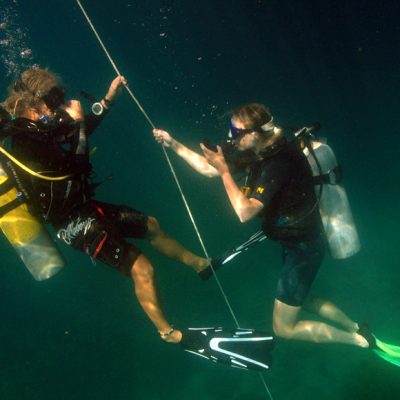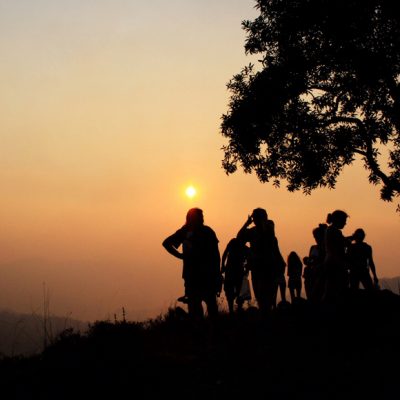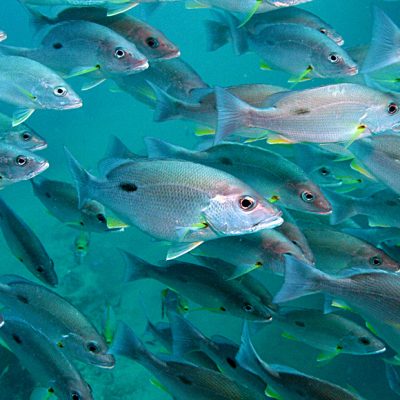 Arrival LocationBangkok International Airport (airport code BKK)
Sports are a fantastic way to create opportunities for children to develop socially, physically, mentally and academically in underprivileged environments. Get involved and build on your knowledge and experience of Sport Managements and Sports Development by taking part in a professional internship in Singburi, Thailand. The intern will be organizing and leading sport sessions, coach and supervise the volunteer coaching team, assist with further developing the sports curriculum.
Sport Management Internship Role
As a sports management and volunteer coordinator intern in Singburi, your role will be to assist the local in-country team in the day-to-day activities and running of the organisation and the local charity. Successful applicants will be tasked with key operational activities on a daily basis, including supporting new volunteers through project inductions and local orientations, assisting the in-country staff with placement visits and helping to arrange new placements through effective communication with local sports clubs, local schools and supporting the local charity.
The sports program in Thailand gives the children the opportunity to be more involved with sport, as there is currently just one hour a week in the existing curriculum, and to introduce new sports to the children that they would otherwise not likely to get involved in. During the sports sessions, our goal is to give the children more than just sports training, as our team use direct sports coaching to improve the health of the children, their stamina, emotional well-being and to develop their life skills; teamwork, leadership, decision making and communication. Furthermore, we also give the children lessons on personal health care and other important issues such as gender equality. All elements of the program take place on the sports field in a fun and interactive way. Using sports can aid the personal development of any child as it promotes the social interaction, knowledge and passion which are all life skills that lead to the pathway of success. Physical exercise is also an important element of a healthy lifestyle.
The Sports Management Internship takes place as part of this program. Together with the local team, successful applicants will be responsible for; developing, organizing, structuralization, supervising and executing the Sports Management Project.
Sports Management Internship duties may include:
Delivering arrival induction and orientation sessions for new volunteers.
Supporting our local staff by attending placements with new volunteers.
Updating the in-country team's social network accounts and relevant websites with new content.
Supporting new volunteers, providing a local orientation and induction on arrival Training and instructing the sport coaching team.
Safeguard and bring forward the philosophy behind the program (healthcare and development).
Managing sports training sessions.
Organizational management of sport activities and developing the school sports curriculum.
Organising new sports placements and encouraging an increase in attendance from children from nearby communities.
Organising fundraising activities and increasing funding and donations for the NGO.
Applicant requirements:
Graduate or undergraduate in Sports Management or related subject.
Excellent organisational and time management skills.
Confident, outgoing and friendly personality.
To register your interest and find out more information please fill out an enquiry form stating which role you are interested in.
You can arrive any weekend of the year. Book flights to land between Sat 00:00 – Sun 15:00 to have pickup & accommodation included. We'll transfer you from the airport to Singburi which is a few hours drive north of Bangkok.
Note from mid March, mid May and all of Oct that it is school holidays, so various camps are put on to serve the community. There will be games and outdoor activities delivered. Additionally you will be offered other placement work in the community if you want it and what is relevant at the time you visit.
Visa
British Nationals only require a visa to enter Thailand if they intend on staying over 30 days. If you are not British then please search for your nearest Thai embassy to find out what your entry requirements are. We will supply you with the relevant information should you need to apply for an extended tourist visa.
Weekly Intern Schedule
Monday
After breakfast the intern and the sports coaching team will go to the project site (school). On the Monday morning the intern will give a short introduction to the sports coaching team onsite. Here the intern will give instructions regarding the sports curriculum and the sports and health lesson plan will be discussed. During this time you will have the chance to get acquainted with the other (new) participants. After this introduction the participants will start by preparing and executing the Multi-Sports Coaching Project sessions.
Tuesday to Friday
After breakfast the intern will leave with the sports coaching team for the project location. During the daily school schedule the team will prepare and execute 1 or 2 training sessions. Every day at around 15:30 hour in the afternoon, we provide an extra 2 hour after-school training session for the children. The intern is responsible for organising and supervising the training sessions.
Weekends
During the Saturday morning there is a short team meeting, for the rest the weekends are always free; relax at the Eco-House accommodation, take a local taxi into town, expand your sightseeing and visit the many more sites in the central provinces or take a bus to Bangkok city for the weekend. Friendly staff are always there to make your choice easier with advice.
Social Life in Thailand
Thailand's social life is unrivalled and draws in crowds from across the globe. Our in country team are on hand to make sure you get the very most out of your experience and keep you up to date with all the festivities in the social calendar around your placement. Thai's certainly know how to celebrate and their festivals and events are usually a colourful, vibrant and lively affair! You will have the opportunity to visit local restaurants to try some delicious, authentic (and extremely cheap!) Thai food.
Travel and Adventure in Thailand
You will be encouraged to explore the surrounding areas in your free time, your in country coordinator will be on hand to give you tips and advice on where to travel and they know the area inside out so will make sure you don't miss a thing! There is so much on offer for the adventure seekers and nature lovers amongst us so you are sure to never get bored! Take a trip to Khao Yai National Park which is only a couple of hours away from your placement and you can experience a huge array of wildlife such as elephants, gibbons, deer and exotic birds live in the world throughout miles of beautiful rain-forest. Or head into Bangkok for the weekend and get a taste of the hustle and bustle of this lively city. For a more luxurious experience take a trip down to the south coast and island hop your way along the picturesque, paradise beaches.
Accommodation in Thailand
Your accommodation will be based in the small village of Tha Kham just outside Singburi where you will be staying in one of three houses 'The Lemon House (has comfort option available for additional charge)', 'Twin House' or 'Brown House'. These houses sleep from 30-72 volunteers in a dorm style sleeping arrangement with a maximum of four to a room. All the rooms also have a private, western style toilet and shower and each house has a communal area where you can eat, relax and socialise with fellow volunteers or use the free WiFi.
These houses are within walking or cycling distance to the nearest local village where you will find a pharmacy, ATM's, doctor surgeries, local food market and a local swimming pool. They are also only a 10-15 minute car journey into Singburi where you will find all the amenities that you need including plenty of bars and restaurants.
Accommodation
You will live at a shared volunteer house, basic but comfortable; with a shared bedroom, toilet and shower and communal area for socialising and relaxing.
Food
Three meals a day on weekdays and two meals a day on weekends. The meals will be typically Thai, including plenty of rice dishes.
Airport Transfers
Included on arrival and support provided on your departure. Ask us for details if you are arriving early.
Induction
Full project induction and local orientation on arrival.
Project Coordinator
You will have someone who can help translate for you during your project.
Flights; Travel Insurance; Visas; Vaccinations; Spending Money; In-country Travel; and Extra Activities not on the itinerary.
You will be met on arrival. Full details will be provided once you have booked your trip with us.
Preferred Duration
The minimum duration for a Sport Management internship is 4 weeks in order to get a strong understanding of the ongoing activities that are required to support the in-country volunteer projects and placements. We recommend a longer stay in order to fully engage with the placement.
Typical Hours
Approx. 4-6 hours per day.
Pre-requisites
Applicants will need to have at least 1 year of experience in a Sport Management degree (at least 1st year completed), or a relevant field of work. A passion for sport is highly recommended, and an out-going, confident and flexible attitude. Copy-writing experience would be beneficial but not required.
Ideal For
Sport Management Internship Abroad; Sports Development Work in Thailand; Sports Charity Work Overseas; Volunteer Coordinator and Management Opportunities; Student Placement; Graduate Placement.
Sports Management Internship in Thailand, Singburi
Arrival LocationBangkok International Airport (airport code BKK)
Travel dates are flexible
Suitable for ages 20 to 80
Most participants are between 18 and 25, so please be aware of this. We do welcome older people because of the value and experience they bring to the community.
---
"I spent 8 weeks on this internship which was a great amount of time to get behind the organisation and really make an impact. An amazing experience."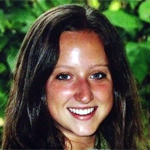 Marnie Gontovnick
Nearby Trips